Discussion Starter
·
#1
·
The store had them advertised as 'Julidochromis Sp'. So i tracked down one employ, that couldn't figure out that Julidochromis wasn't the species name. Next one said it was Ornatus, which im fairly sure it's not..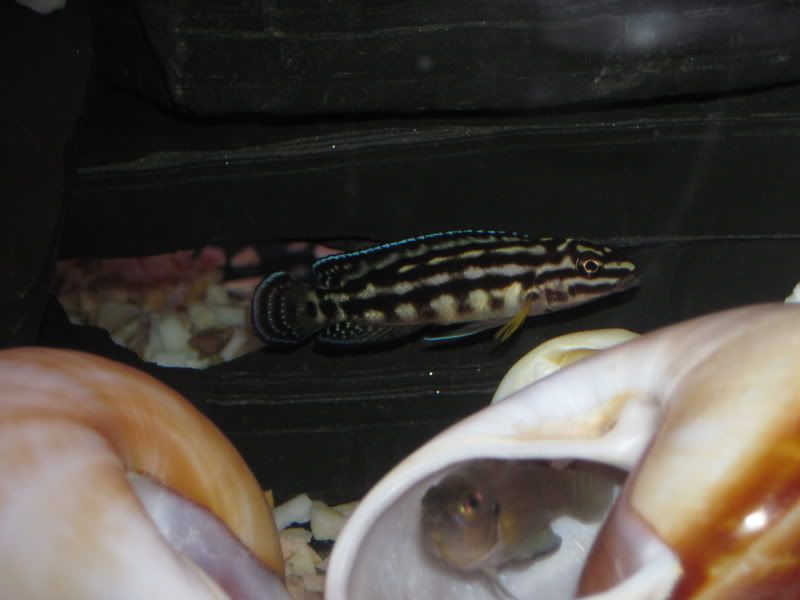 From my research i'm guessing a Marlieri, its been a strange addition to the tank, with it for some reason not wanting one of my pairs of brevis to be near a shell and pretty aggressively pushing the brevis's away, but it sleeps in the rocks at the far end of the tank. My other pair of brevis is man enough to protect his and his girls shells, but the Juli still seems to want to get in his face a bit.
Contemplating taking him back..thoughts?