Discussion Starter
·
#1
·
I'm not a huge peacock fan, although the random male or trio seem to find their way into my hands on occasion. (I think they're great, just love my mbuna more! :thumb: )
Well, this little guy was hanging out at the LFS for quite some time, and I kept my eye on him. At less than 2 inches, his colour was pretty amazing, so eventually, he wound up coming home with me.
Young male A. jacobfriebergi: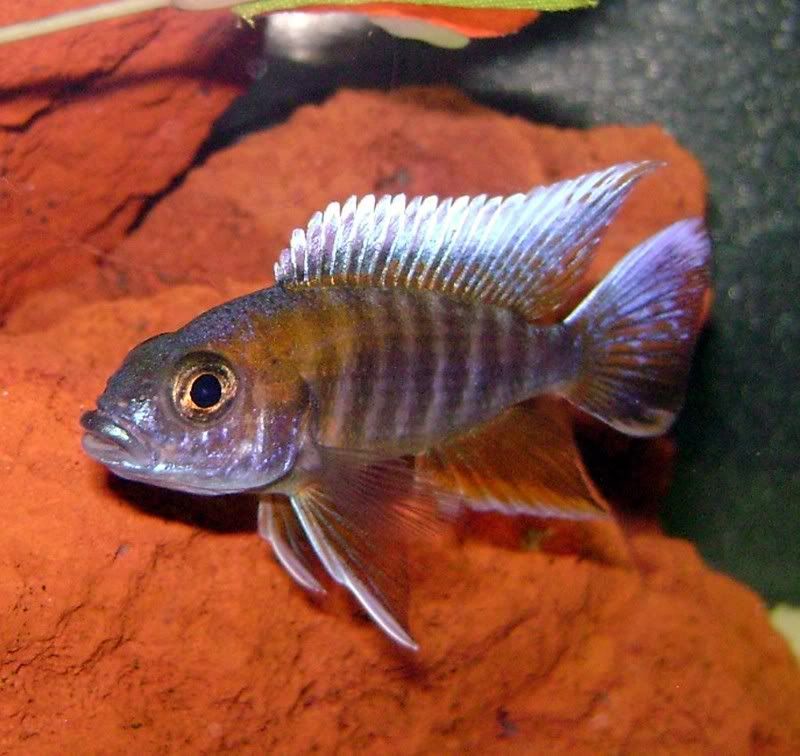 He's on his third "trial" tank right now, in with my meanest mbuna, and still he fights... If this one doesn't work out, he'll be living alone in a small tank or I'll give him away.
The moral to the story:
Never underestimate the anger of a little jake!
Kim