Discussion Starter
·
#1
·
It's been awhile since i've visited Cichlid forum. But i'm back to share a few photos, starting with the male Carpinte. A very personable cichlid, whether begging for food or flaring and biting the glass, he's always interacting with anyone sitting with him. He's looking rather lean, i know. Very fussy eater, refuses to accept prepared foods (really frustrating), mostly eating small morsals such as frozen bloodworms etc. He enjoys fresh shrimp/prawn yet has a strange habbit of only consuming this after lights out.
IMO, this species is one of, if not the most striking of all new world cichlid's.
Here's his territory, 40g of it. I recently changed the substrate to the off white you see here, which has somewhat taken the edge off his colour. I think i'll switch back to the natural looking stuff.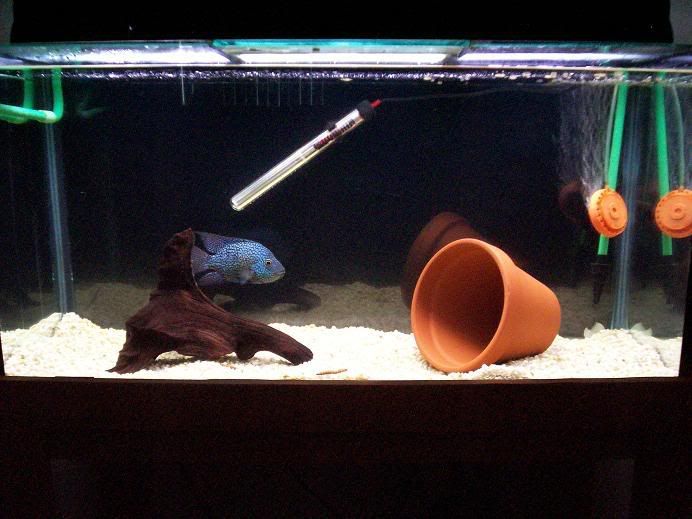 Here's some shots of the stunning little fella himself.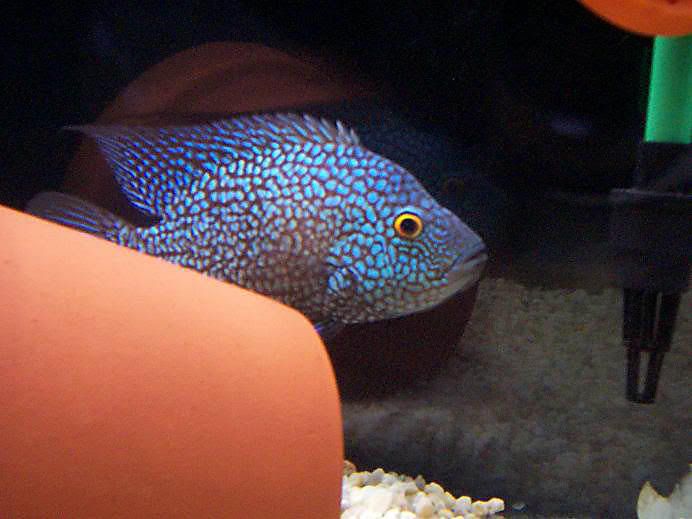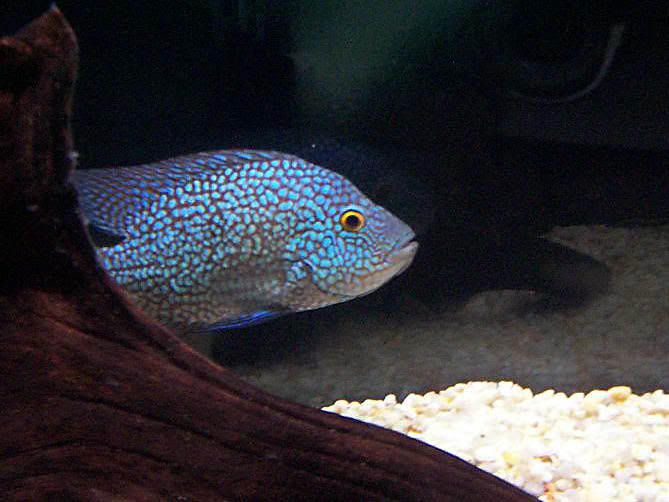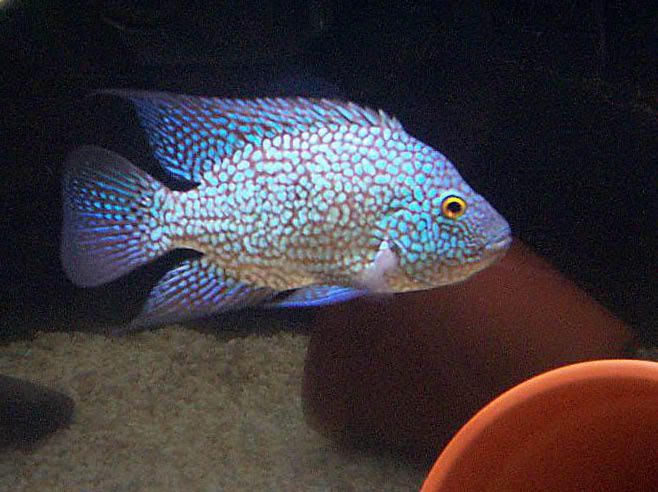 And a few i took a month ago of him over the darker substrate, showing much stronger colour. What's your opinion, which substrate?