Discussion Starter
·
#1
·
I need some opinions from Umbee owners past and present. I picked up this fish a few weeks ago at the bargain price of $6. They labeled him as a mystery fish. This was from a mom and pop store... They seemed to know thir fish but they said some guy brought them in... Likely story...
At any rate, he or she is about 5" including tail and is hold it's own with a tank full of brutes (they're actually all pansies but I's like to think they're brutes) in a 240. It's got some blue spots on it's gill plates resembling the beginigs of what looks like Umbee... But never made the connection until last nite...
My wife and I were flipping through my latest aquisition Axelrods Atlas of fresh water aquarium fishes (1993 version, that I got for $11) and my wife stopped on this picture and said "This looks like the mystery fish":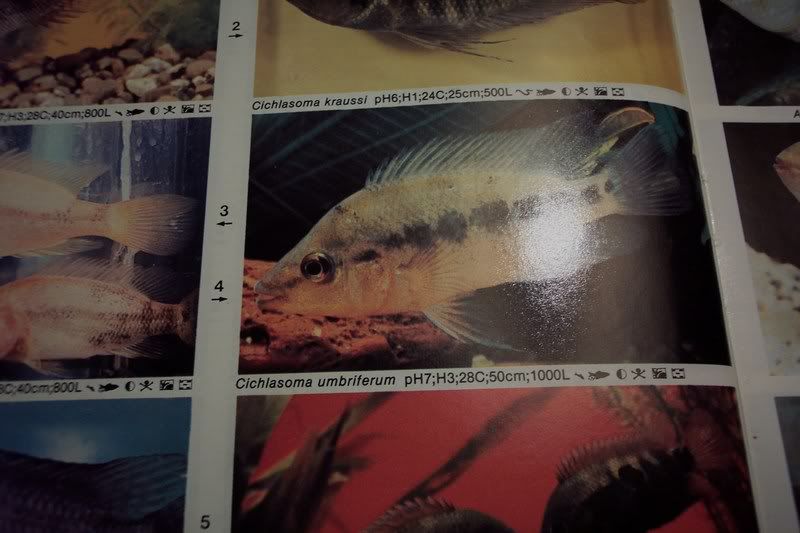 I said "Holy ****, you're right!" So I ran down stairs and examined the thing and found lots of similar qualities. I came up and checked a few other reference books I have and then checked the internet looking for juvi pics... none could be found...
So I need some experienced opinions on this.... do I have an Umbee?????? And if so, what should I expect? Realisticly,
from your experiences
.