Discussion Starter
·
#1
·
As some of you may know, I'm a carpenter, have been for 14 yrs. Winter around North East Ohio can be pretty harsh so we tend to slow down a bit in the winter months. So to pass the time I take on side work. This particular project is finishing a customers basement. He knew I was into fish (like everyone does) and said he wanted me to build his 150 into a wall in the basement and build a filter for it. The wall it's going in will divide the "family room" and the room with the pool table in it :thumb: The best part of this project is that they only live ten minutes from me! So far I've 95% of the framing is done in the basement and we got the tank lifted into the hole 8)
Here's me preping the wall to be dead nuts level. The tank will actually be sitting on two walls. The picture was taken from the pool room.
This is the same angle but the wall is complete. It's made out of 2x6, and before you all say it's not going to be strong enough..... consider the crush weight of a single 2x6... Most stands I see on "DIY" sections of forums are WAY over engineered and unnecessary. The wall on this side will be classic style paneling with all sections being either doors or removeable for tank maint.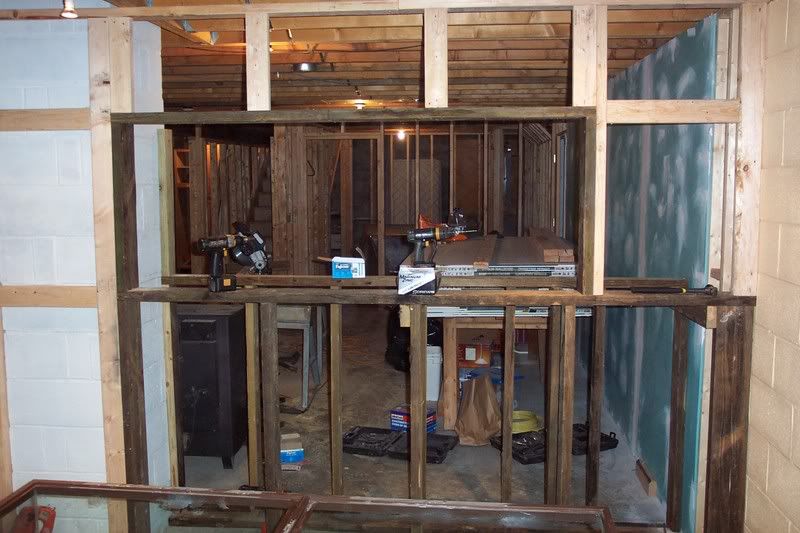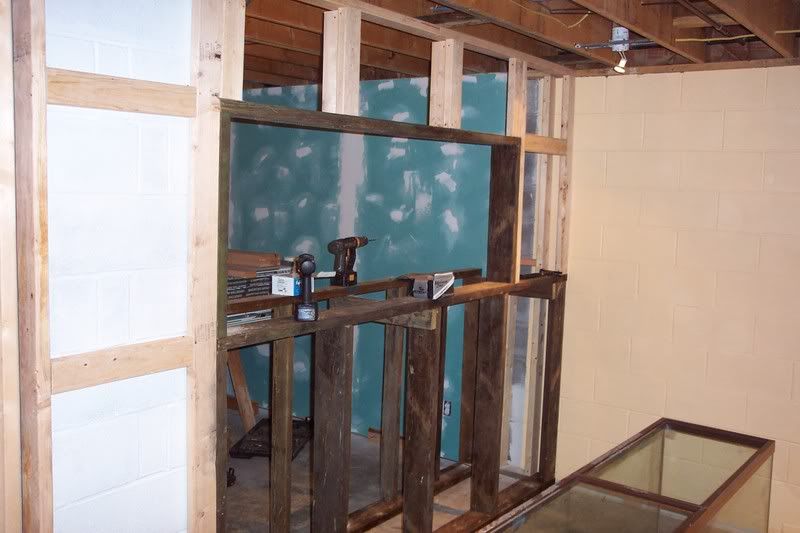 These views are from the family room side of the basement. This wall is framed 2x4 16" on center (oc.) This wall will be cereamic tile :thumb: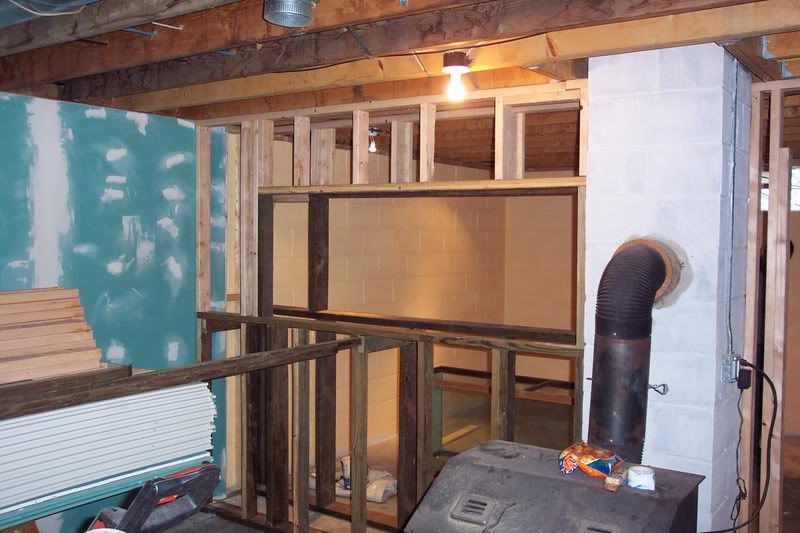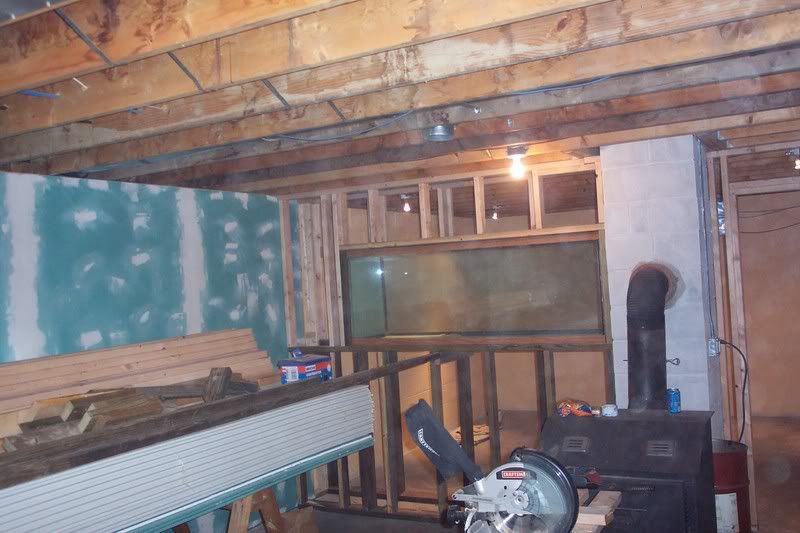 The filter will be under the 150. He's got a 40 breeder but I may want to go larger. So I might build a box for the sump.
I'll also need to make a DIY overflow, you know those ones that don't lose siphon during a power outage. This is where I'll need your expert opinions on how to make the least intrusive, most eye appealing diy overflow. So bring on the ideas, we've got plenty of time as the ywould like the basement to be finished before anything "fish related" happens.
The great thing is I'll be able to seed his tank and filter and possibly give him a few fish to get it started :thumb:
Thoughts, comments, opinions allways appreciated!
TFG