Discussion Starter
·
#1
·
You know how on a grill there seems toe be a sweet spot, the spot where everything seems to cook perfectly... Well it seems I've got a sweet spot in my fish room: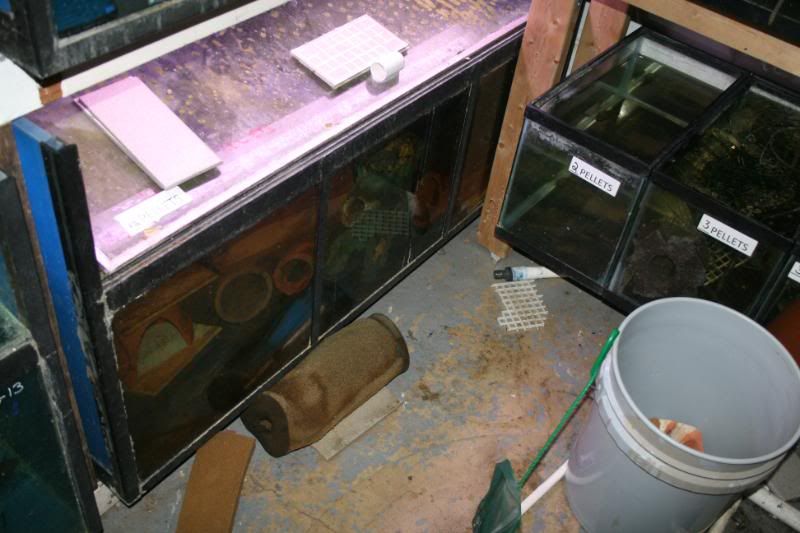 That disgusting looking tank is my bottom right custom 70 gallon tank. It's 51" long, 20" front to back and 18" tall. They were from a fish store that had gone out of business. I have four up and running and am planning on buying a few more from a friend. I've also got two broken ones outside behind the barn and one that's been completely taken apart to use to fix the other two.
There's 7 dovii in this tank, six males and a female. The largest male 6"ish is the one guarding the eggs from all of the others including the female.
I fully intend to pull the eggs this afternoon but am out of heaters for small tanks. I'd run out right now but I'm expecting a package from fedex with a bunch of true trimac fry in it! So I'm waiting for that and in the mean time thought I'd post some pics of the proud papa who's going become extremely pissed at me this afternoon! LOL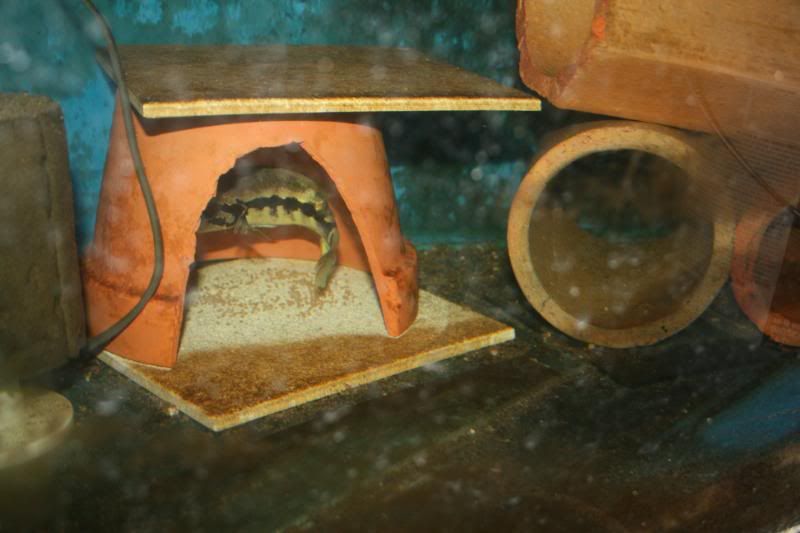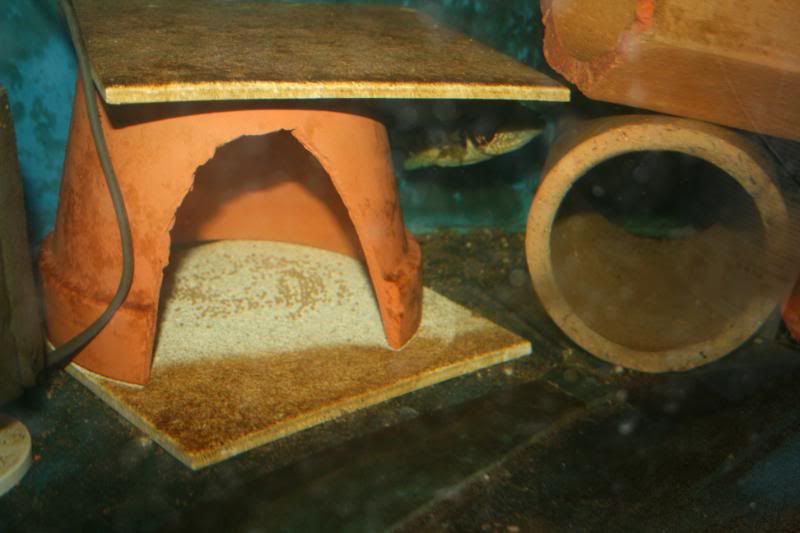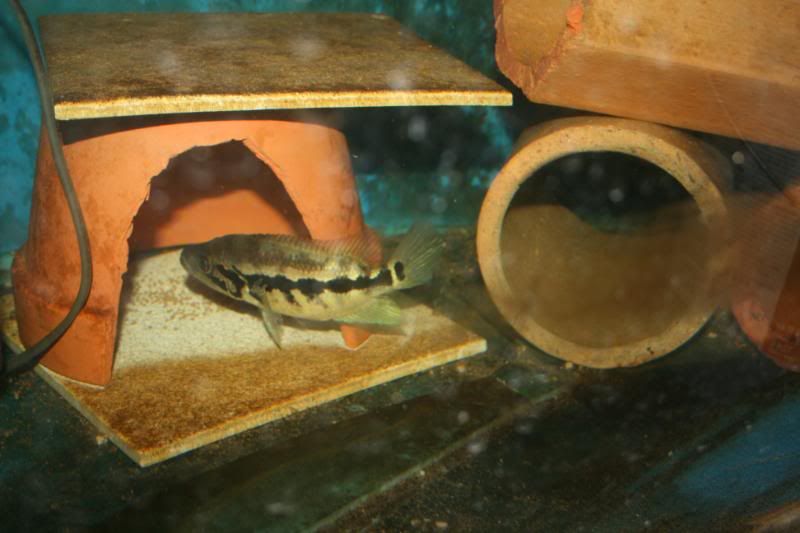 I'm glad it's a small spawn, there's not too many people around here that will want these fish...
Enjoy! I am! LOL
Forgot to add the reasons why I've decided to pull the eggs.
1.) My feeling is the guarding male will kill the other six fish.
2.) If he doesn't kill em all the other will surely make short work of the fry.
3.) There's a possibility he will eat the eggs in order to protect them.
4.) I want the BAP points! LOL (<---- Real reason)