Discussion Starter
·
#1
·
Well I have finally set up my first real tank. I am so excited!
I have taken many pictures along the way and am here to show them to you. This is my first experience with fish pictures so go easy. I will keep the post runnign throughout the life of my tank and keep eveyone updated. It has been a stressful and rewarding process. Enjoy!! :thumb:
Here is after I cleaned it out and brought it in on March 30th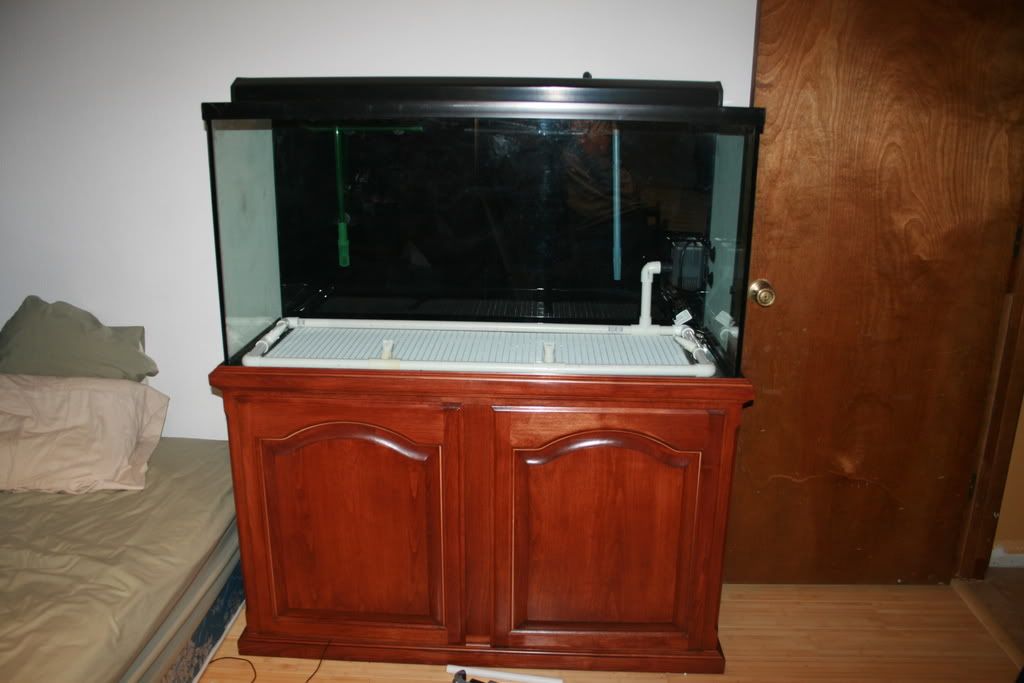 This is a pic of the jets and egg crate in place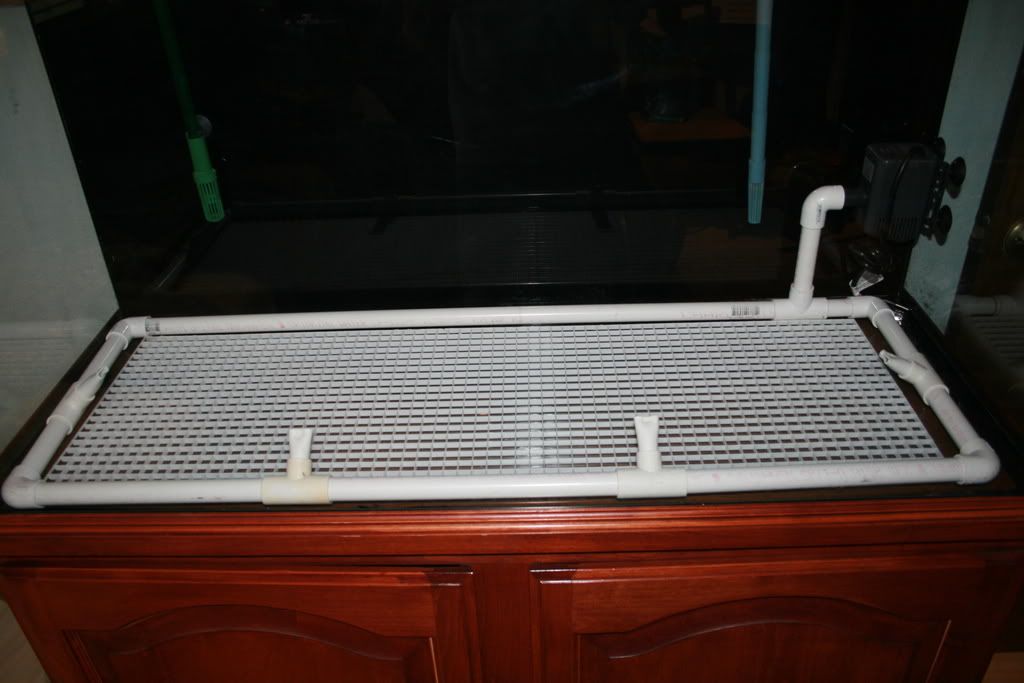 Close up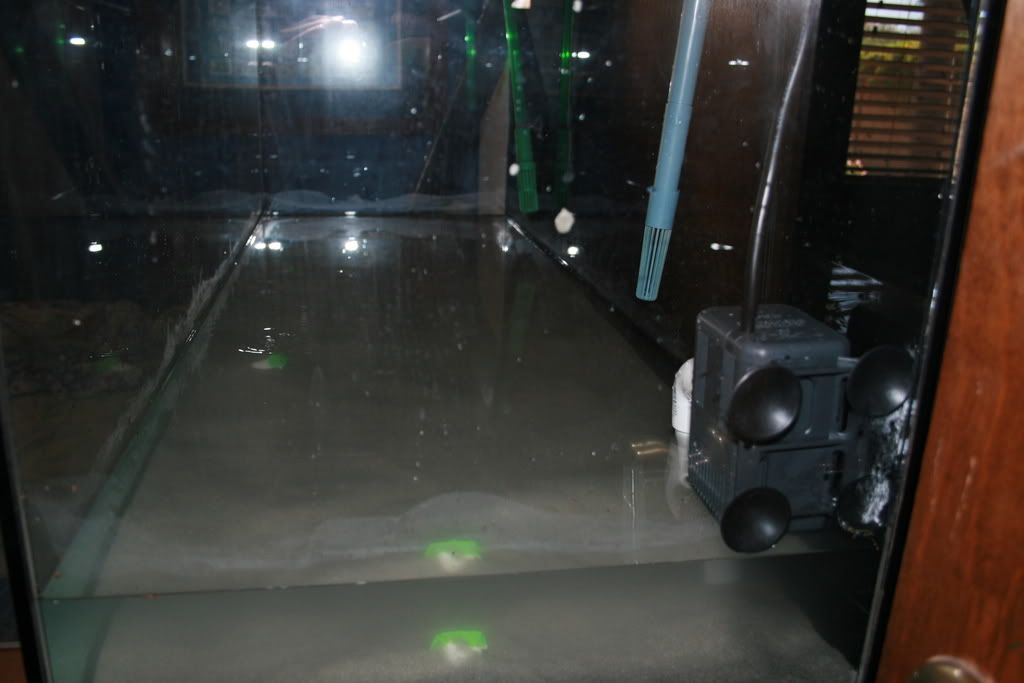 Filling up the tank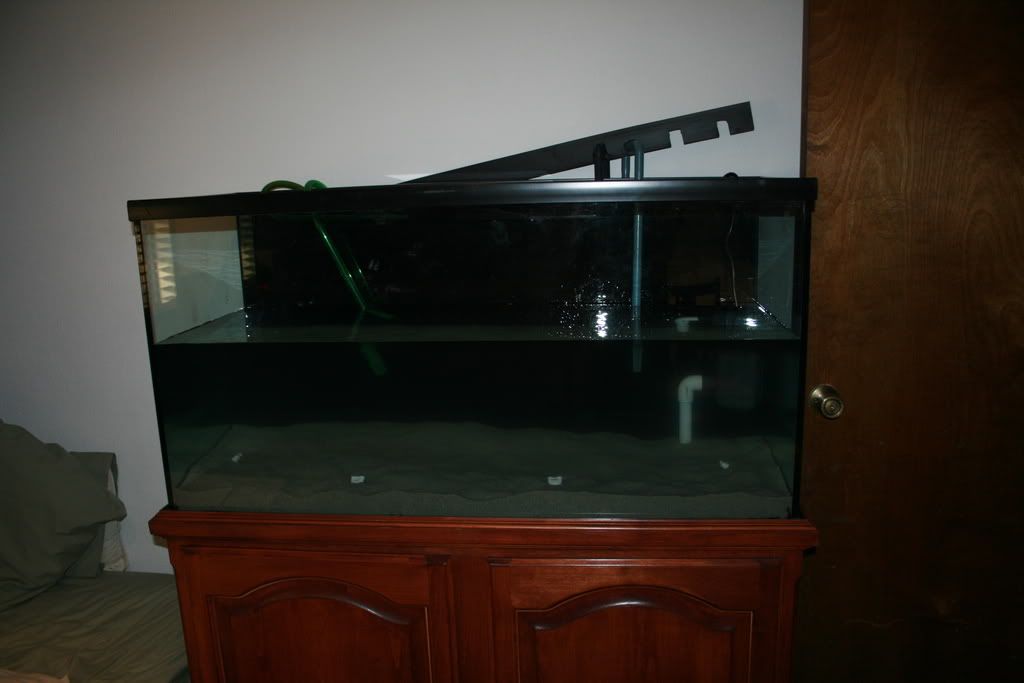 Still filling
Filled and decorated (lights off)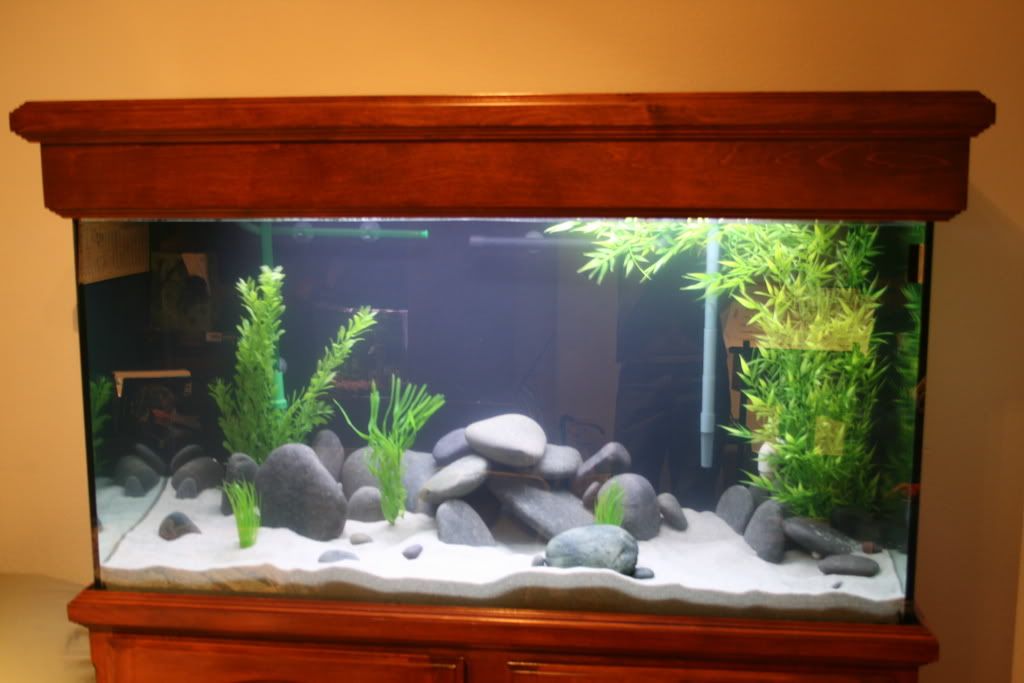 Let there be light!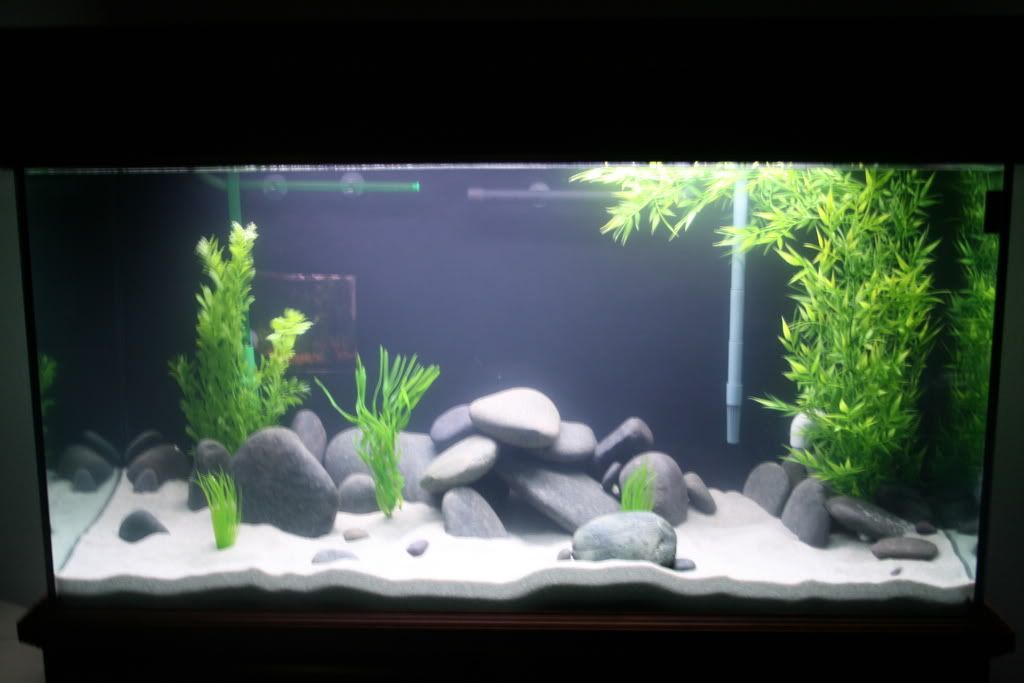 Lighting up a dark room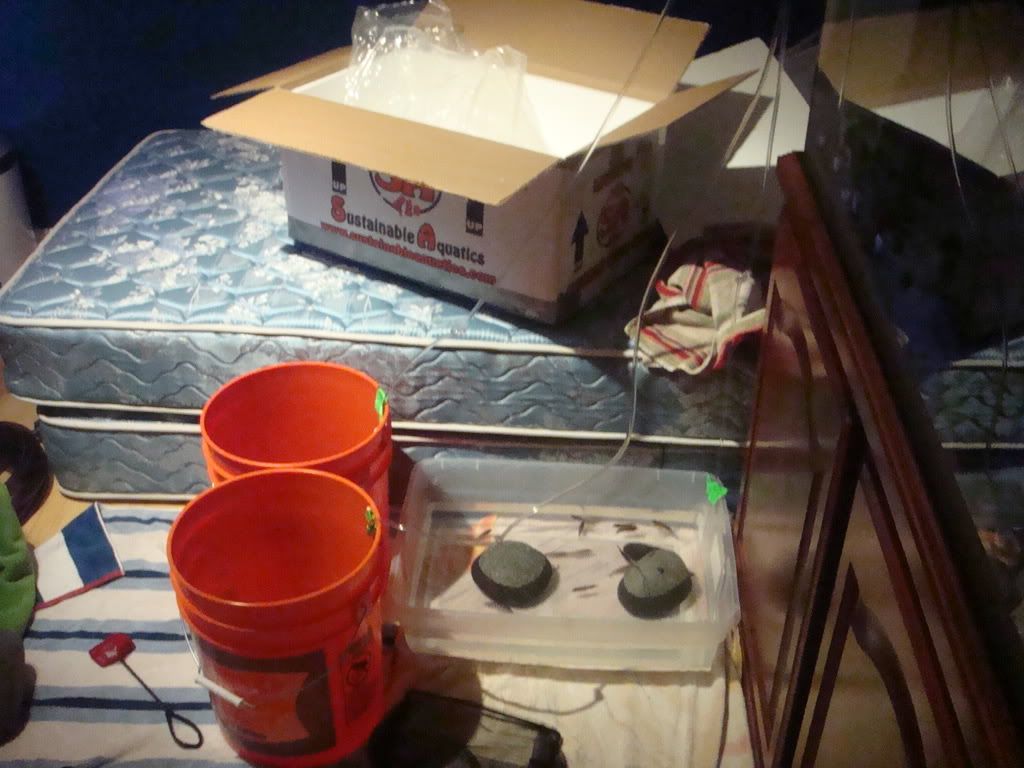 My fish arrived!
This was my acclimation process. They were in two buckets and a tub. Only one cyprichromis was a DOA
Calvus in a bucket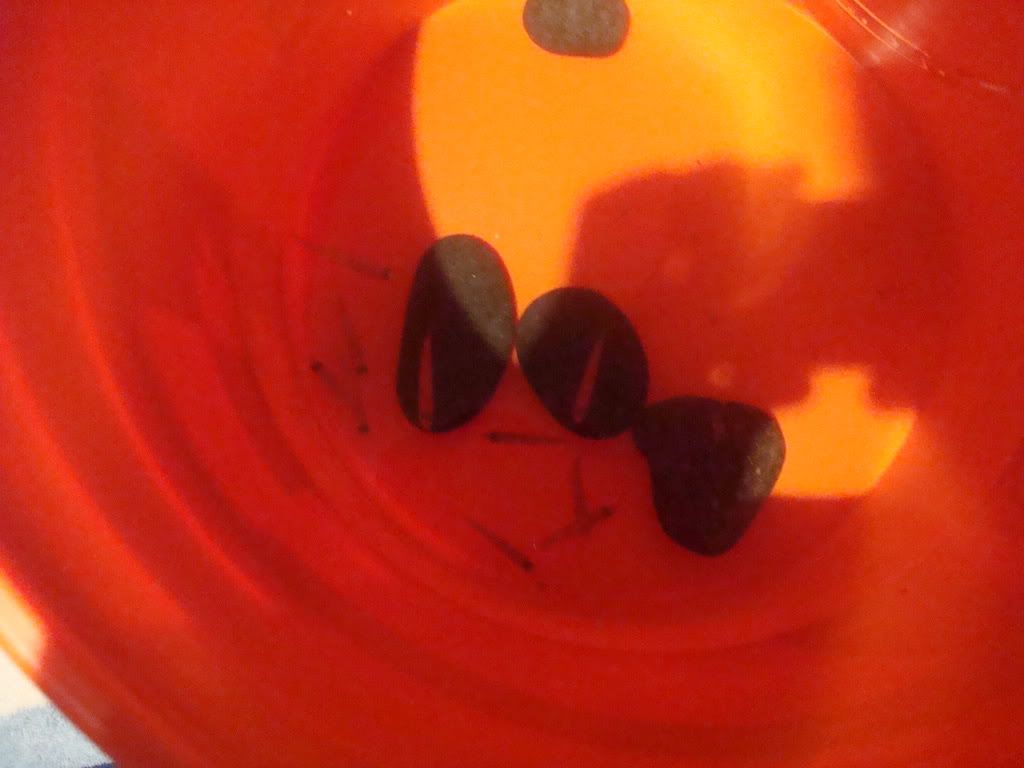 Cyps in a bucket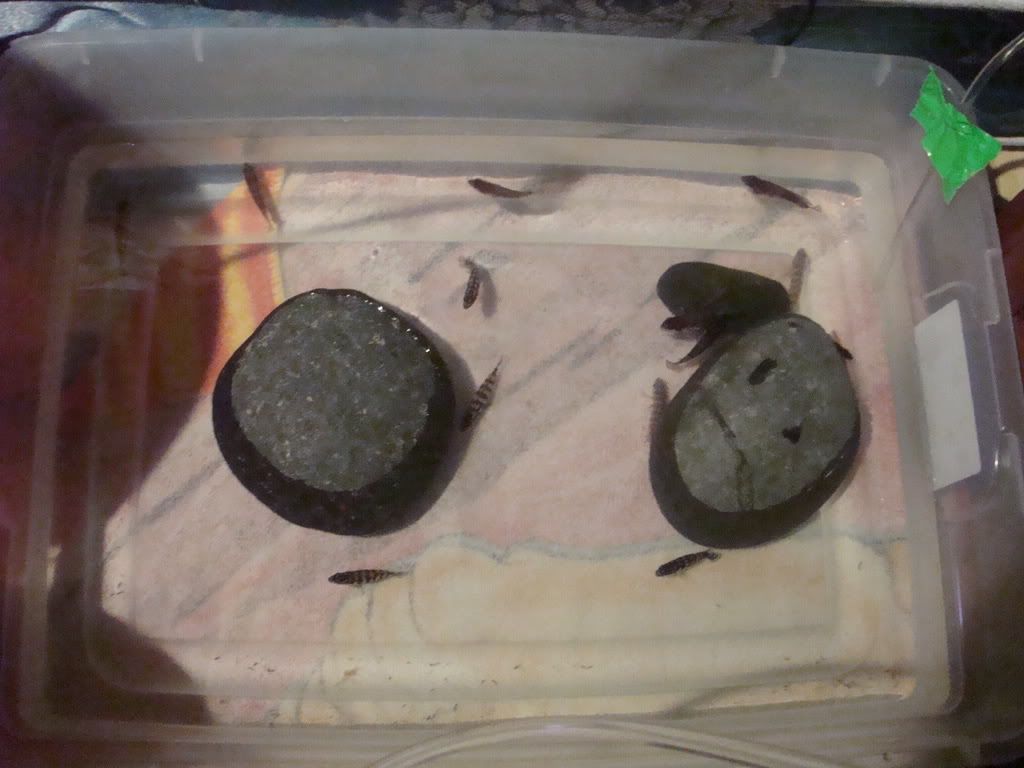 Tub of fish
Another shot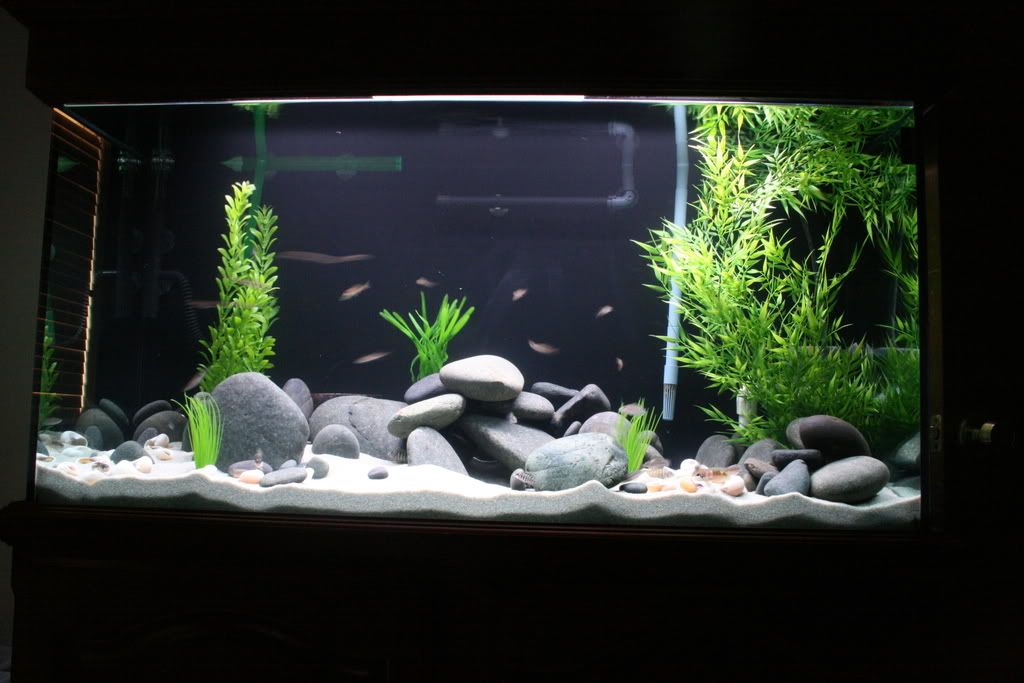 Stocked tank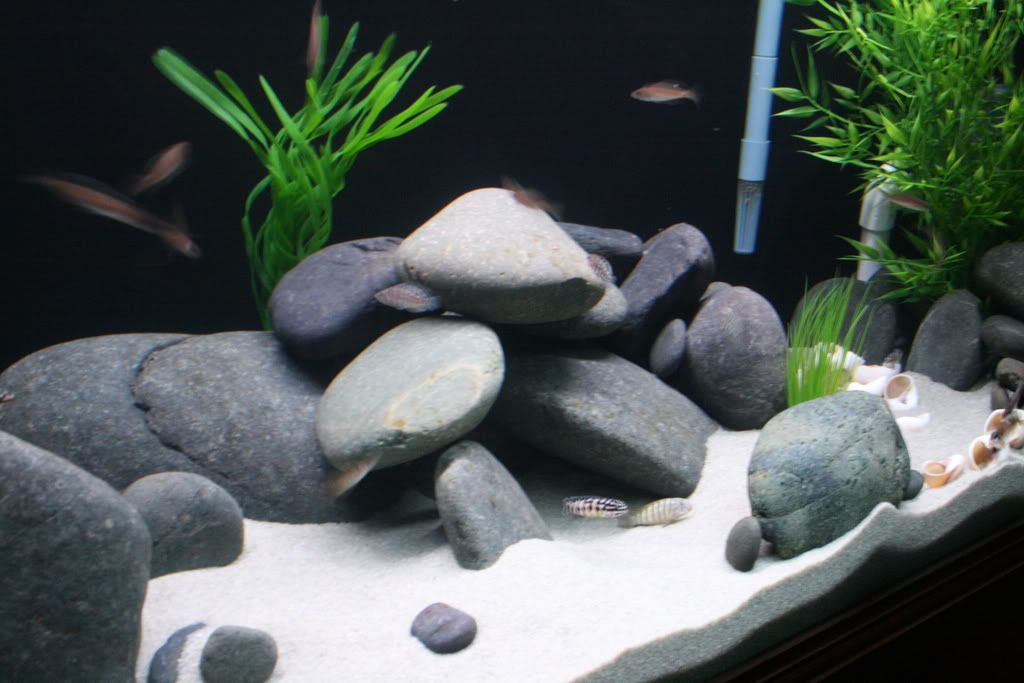 Another shot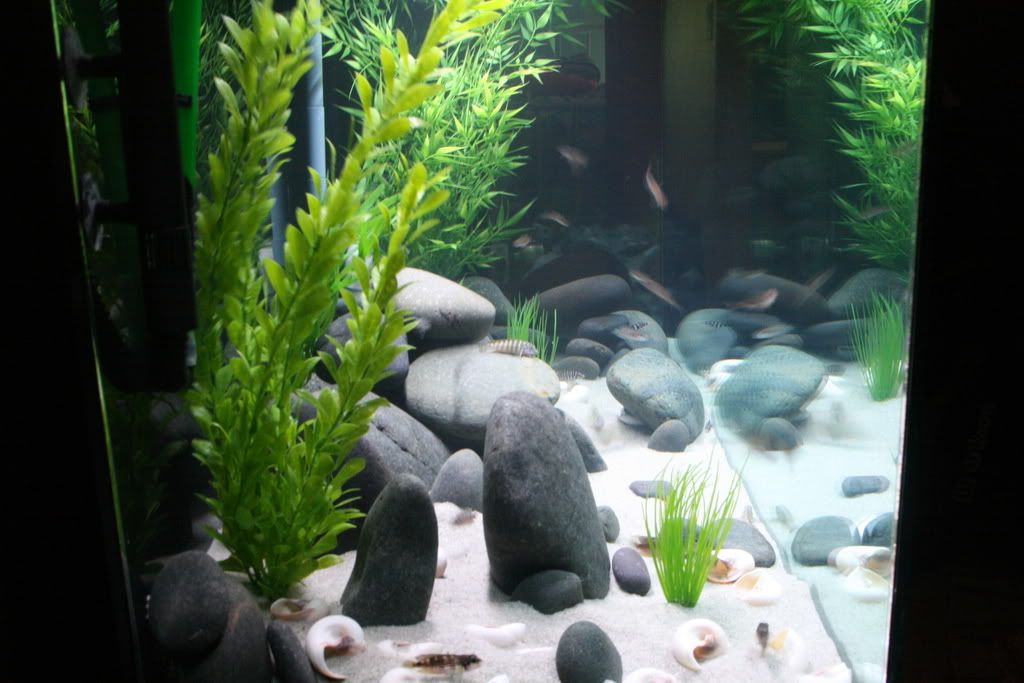 Side tank
Smiling goby
'
Clorful goby
Julie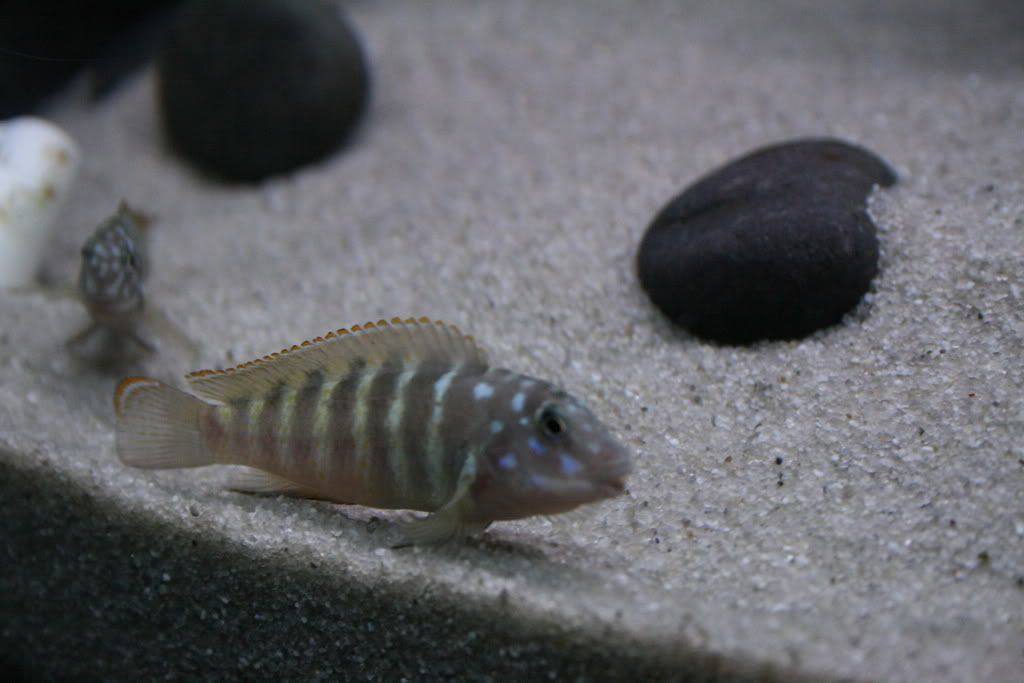 Goby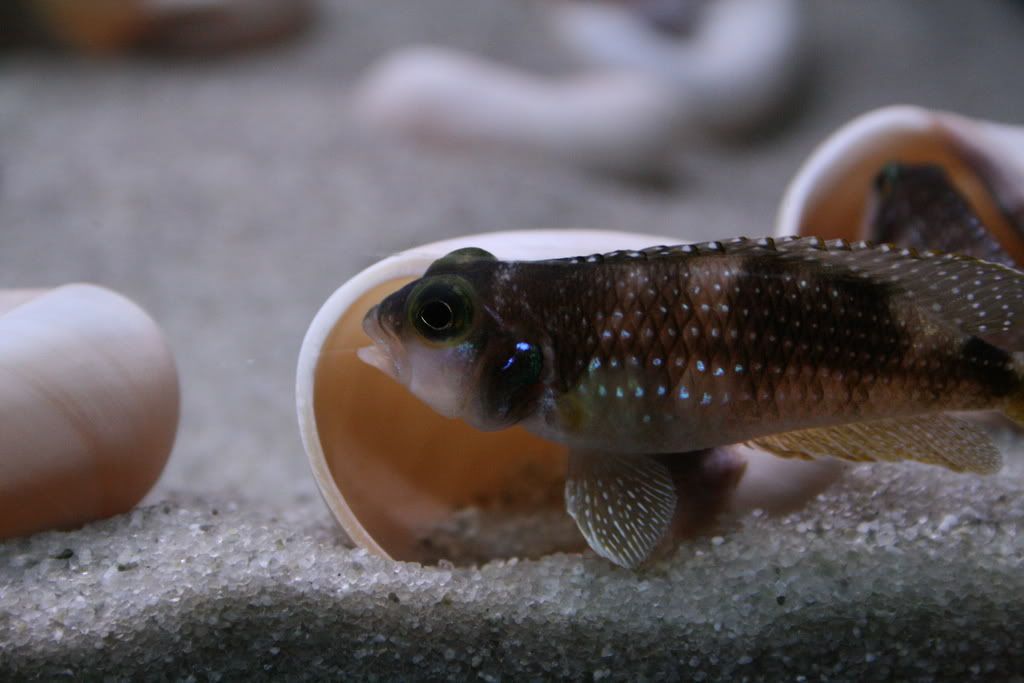 Stapp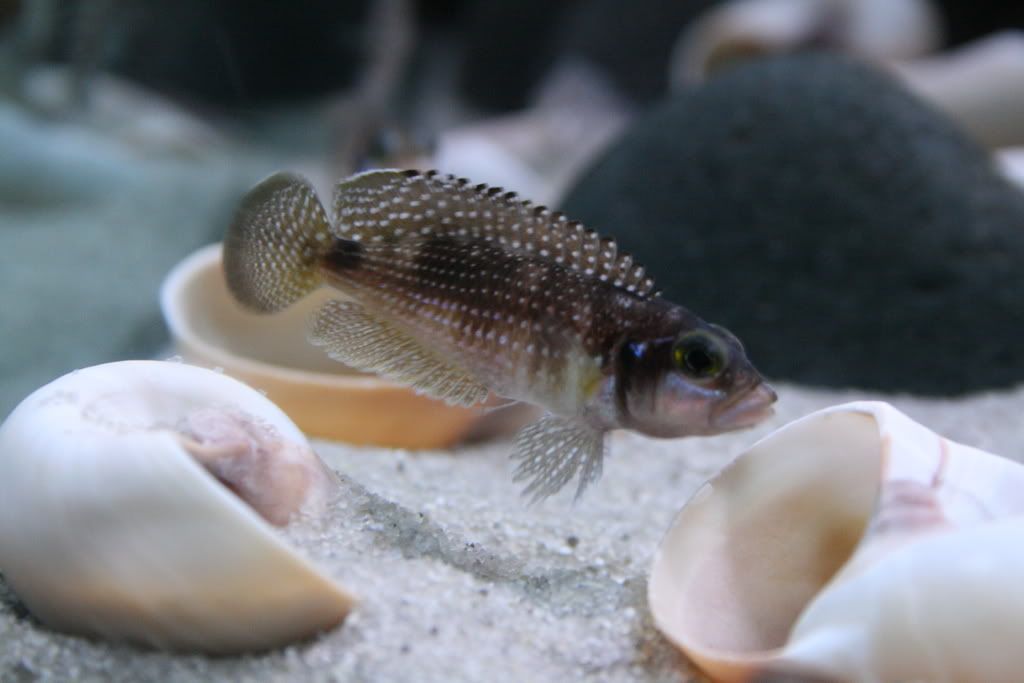 Stapp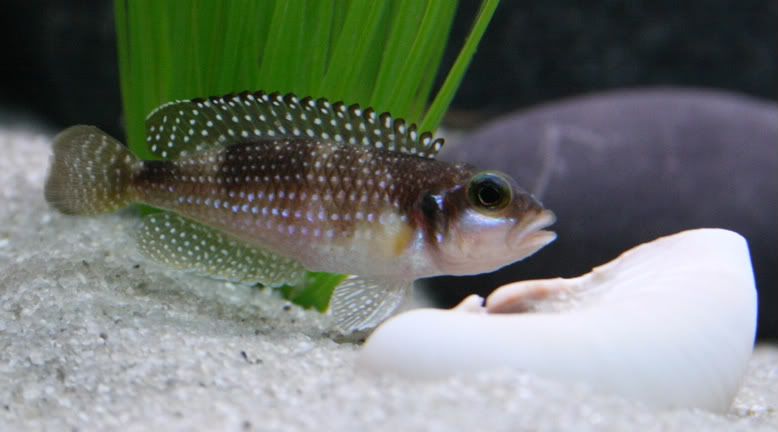 Stapp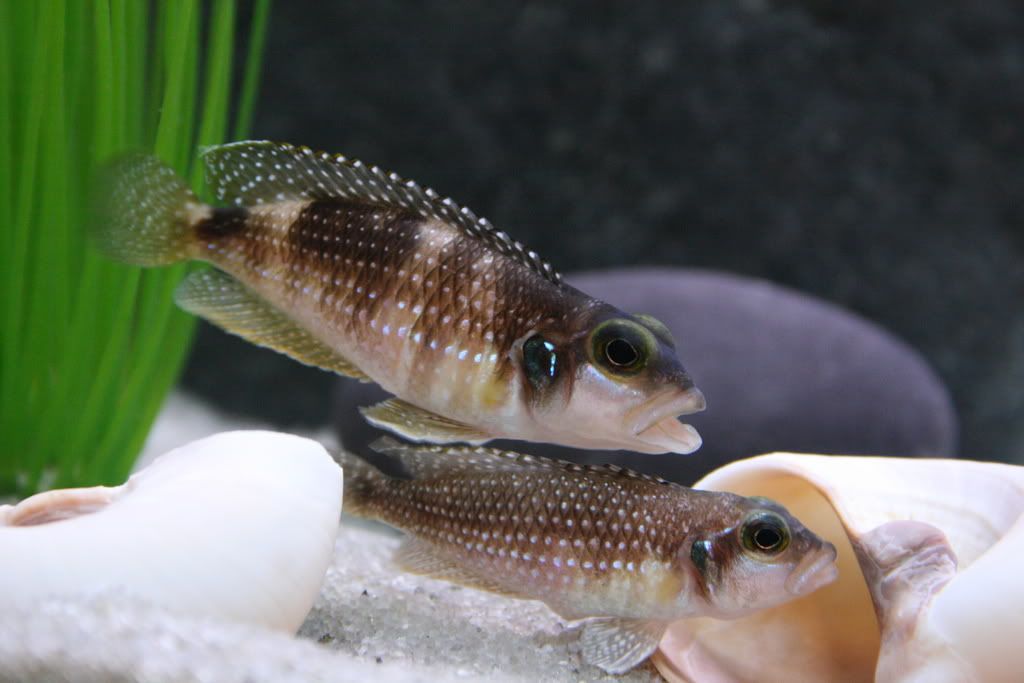 Pair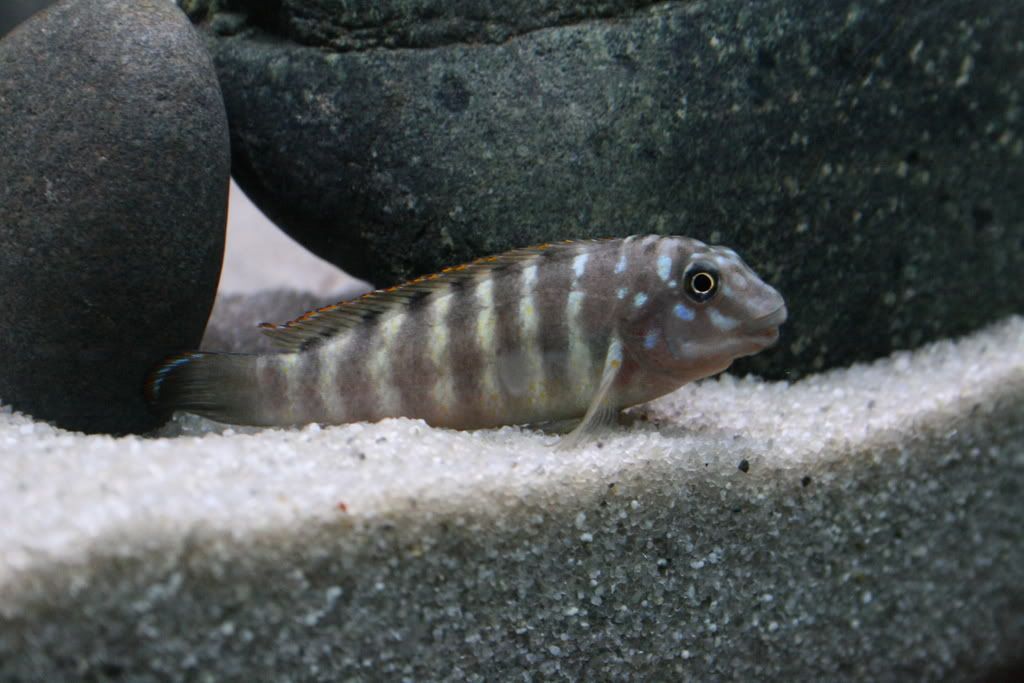 Close up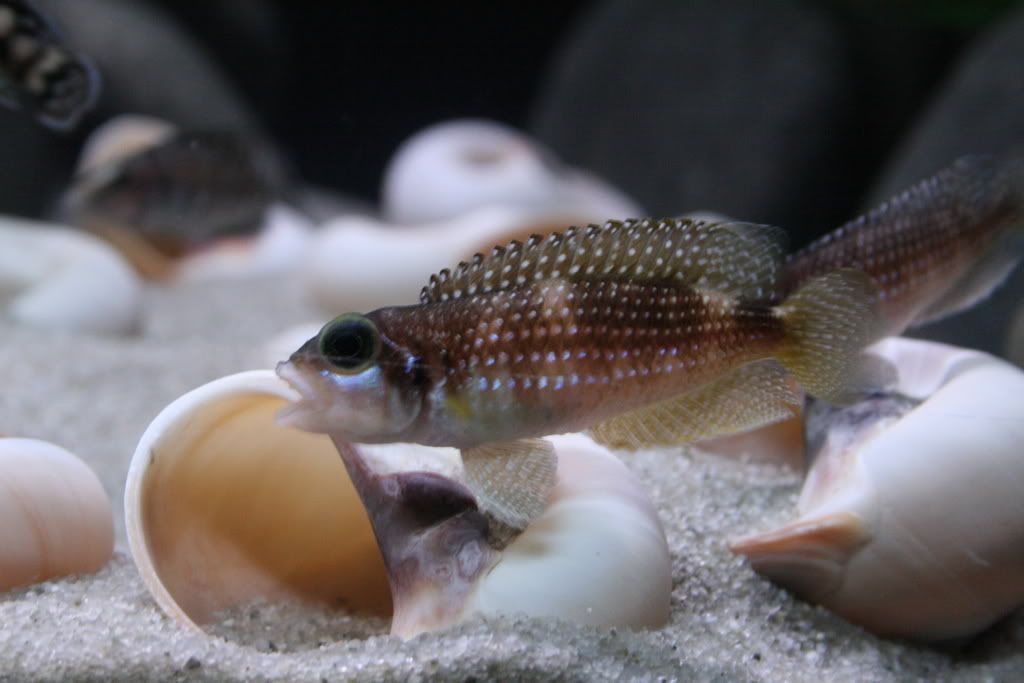 Stappp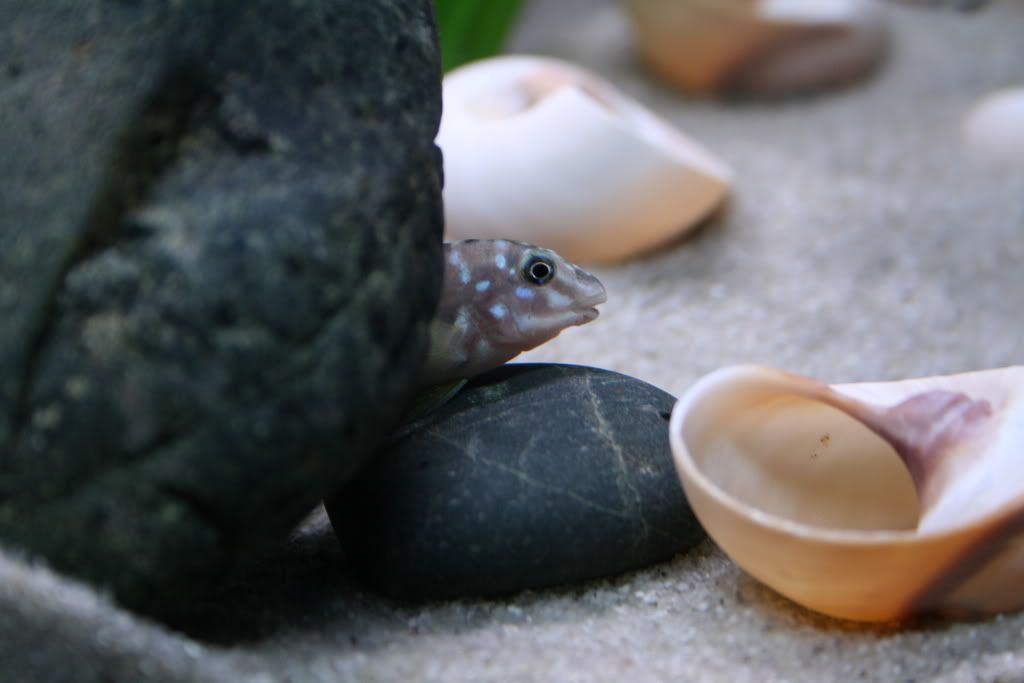 I see you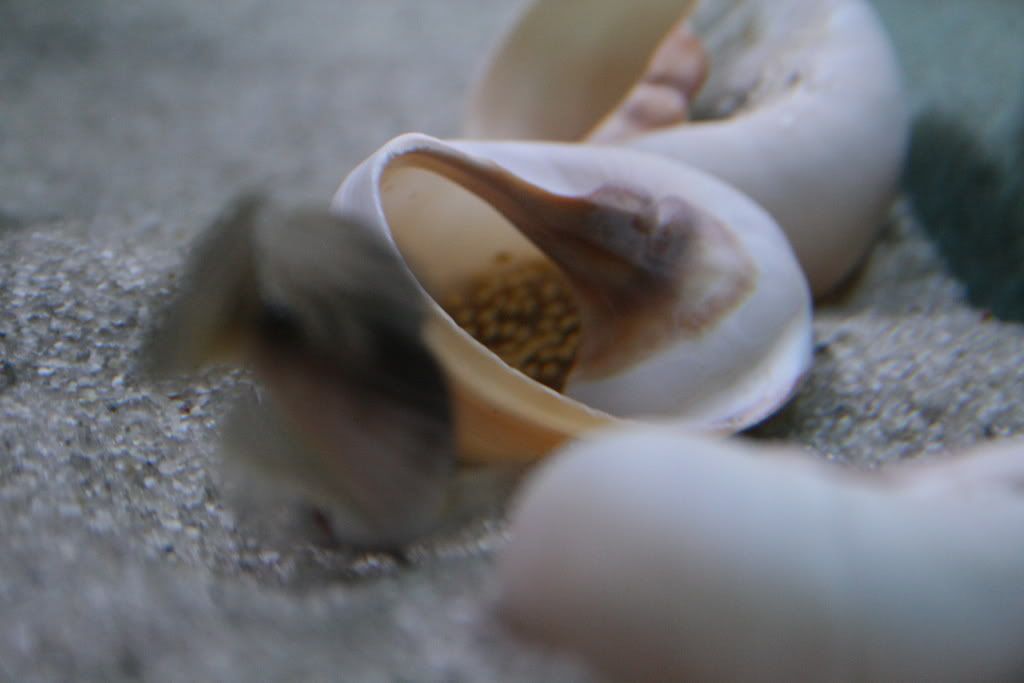 1 of three batches of eggs after 3 days in the tank!
WOW
Comment all you want. Good or bad. Thanks