Discussion Starter
·
#1
·
I'm finally going with a 6 foot plus tank, and i'm strongly considering doing a sump (freshwater).
I have a 55 I would use to make the sump if I go this route, but I need a lot of the help in the design and set-up of the system.
I have tried looking at other posts, and pictues of sumps, and one thing that complately escapes me, is how do you keep all of the water from just hitting one spot on the floss? would it work to keep the floss and biomedia completely submerged? or do I need to make some sort of diffuser to even out the water flow?
here is what I was thinking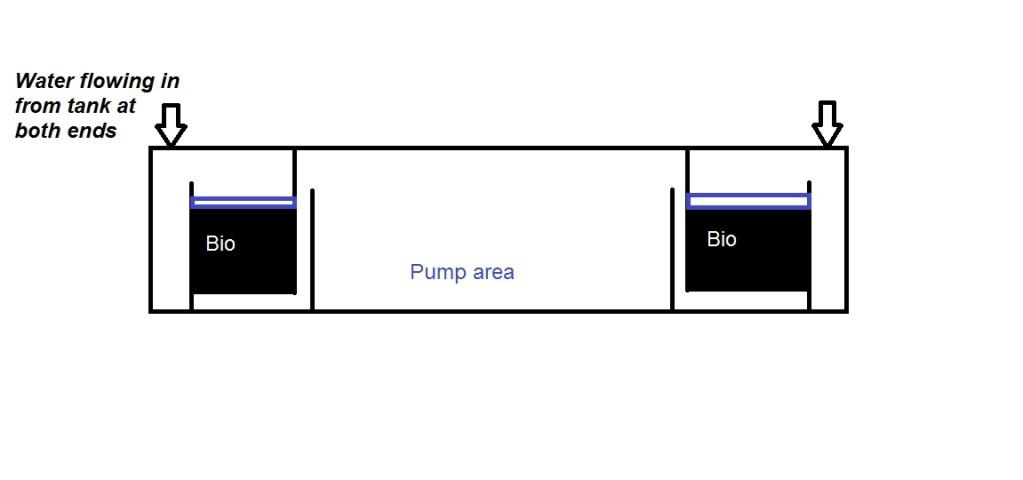 My assumption is that the height of the baffles in the pump area will determine the water level, so they should be a little lower than the first baffle where the water enters the tank, but above the filter media. is this correct? Would one large pump be best, or is redundency a plus for these things?