Discussion Starter
·
#1
·
Just stripped our first Dem that held full term and got 6 fry out of her. :thumb: :thumb: :thumb:
I LOVE IT!!!!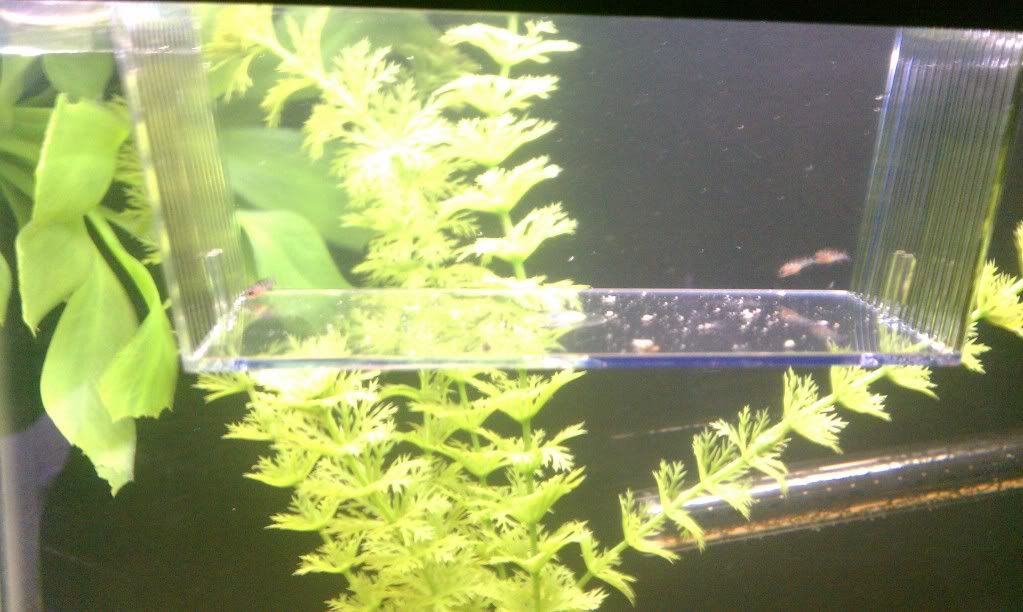 Few questions if anyone can help me out.
1. How often do you feed your newly stripped fry?
2. How much do you feed them?
3. How do you go about feeding them?
4. Is Hikari First bites to start them out with?
5. I put a little bit of food in there, but it seems like they don't know what to do. So can I assume they will figure it out and begin feeding?
6. Finally, I have them in a floating breeder box and the lid has slots in it along with each end has slots for water flow should I be concerned about them getting out the sides or jumping out?
Thanks in advance!!