Discussion Starter
·
#1
·
Well I finally got my new DIY stand in the house today and got everything on/in it for now.
My 75g on top, along with 2 10g fry/QT tanks and other misc. junk inside already. :lol:
Not the most organized but WAY better that the last one.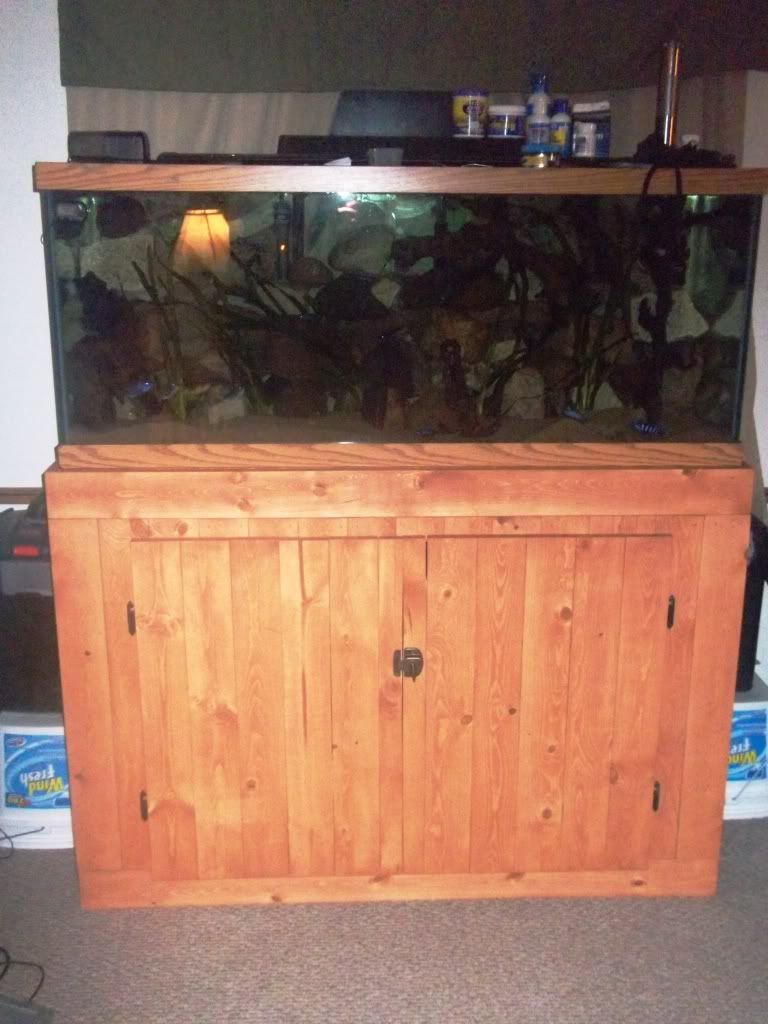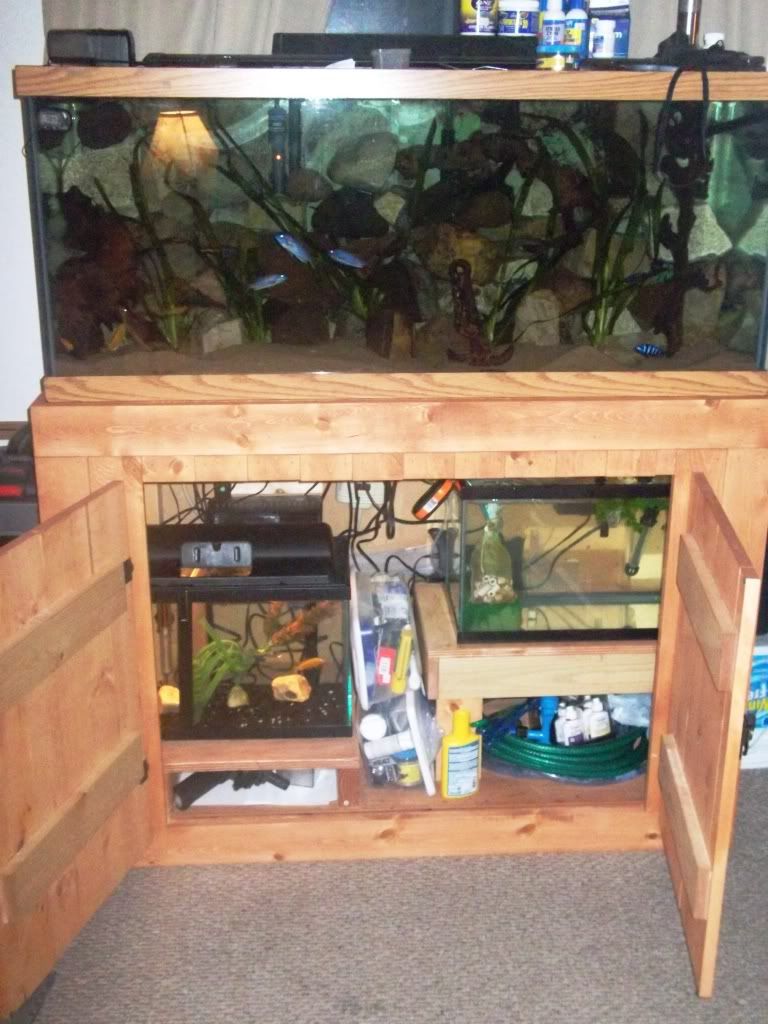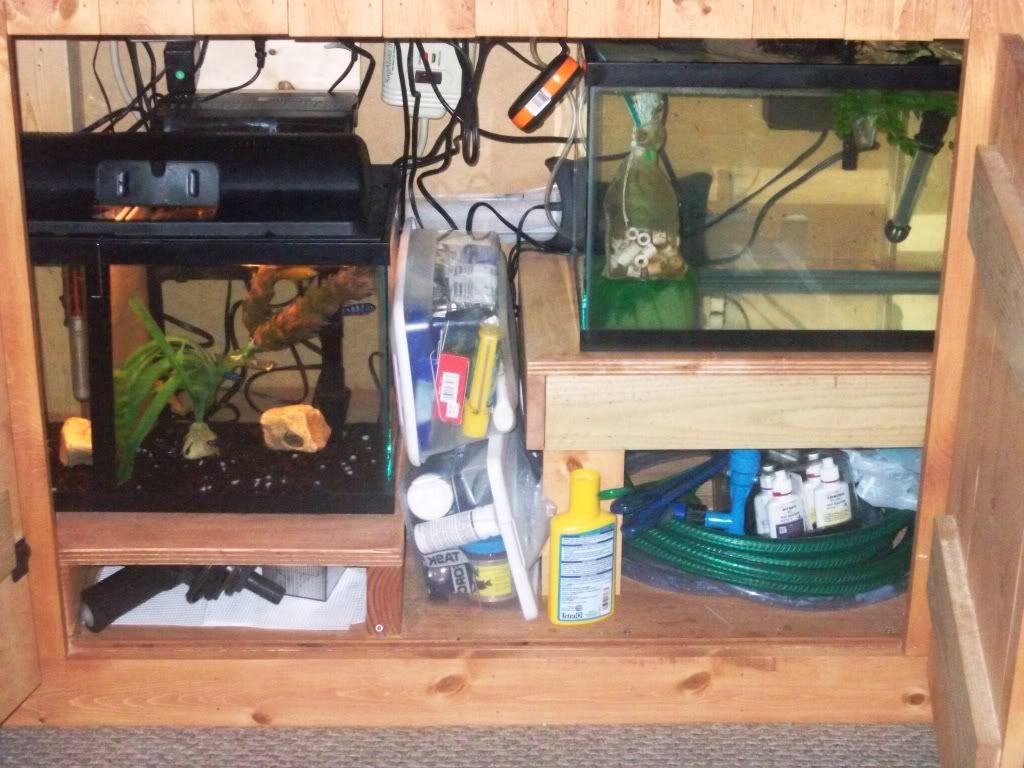 Only thing I wish I would have done differently already is not the make the tank shelf on right quite so high and the one on the left not so low. I can get over that though. In the future sometime I will add a "power center" and possibly redo the shelfs but for now it is working out quite fine.