Discussion Starter
·
#1
·
I gots me a new camera, so I took the opportunity to take a whole whack of photos!
Sub-Adult Protomelas sp. "Steveni Taiwan"
This is the dominant male of my tank, Mbuna included!
Sub-Adult Copadichromis borleyi "Kadango Red"
I have three of these guys and they are really starting to colour up nicely!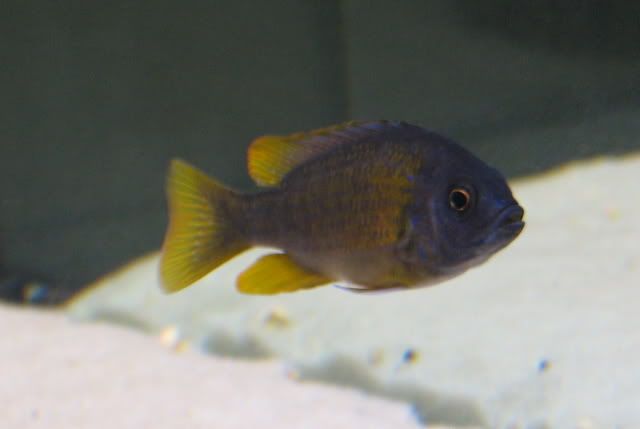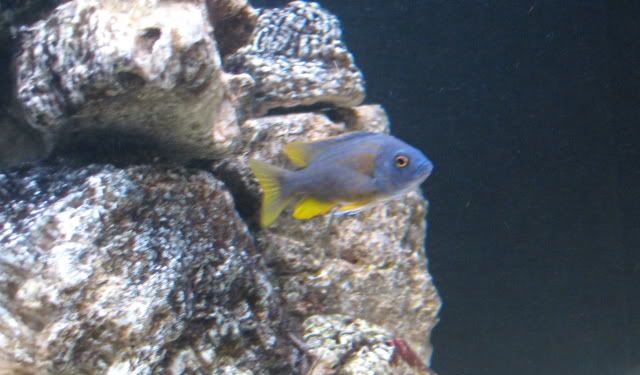 Juvenile Otopharynx lithobates "Zimbawe Rock"
I have three of this species, all male with the blaze and slight blue colouration beginning on all of them. Not the nicest looking fish as juveniles, but the wait is well worth it!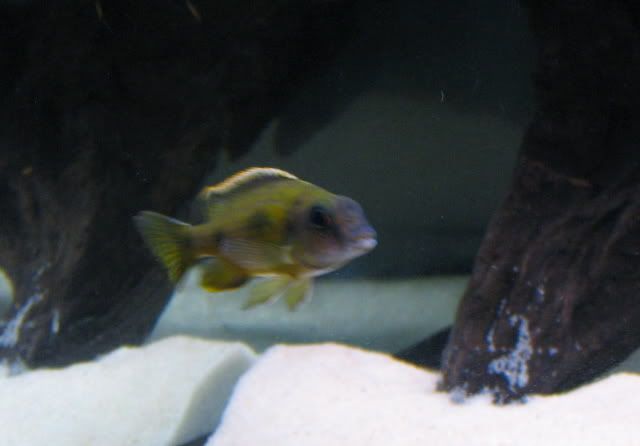 Peterotilapia Sp. "Chitimba Bay"
Male. Recently spawned with both of the females. I was really surprised at how little aggression he displayed after mating; everything I read suggested otherwise. Although no fish in the tank messes with him, he never initiates aggression.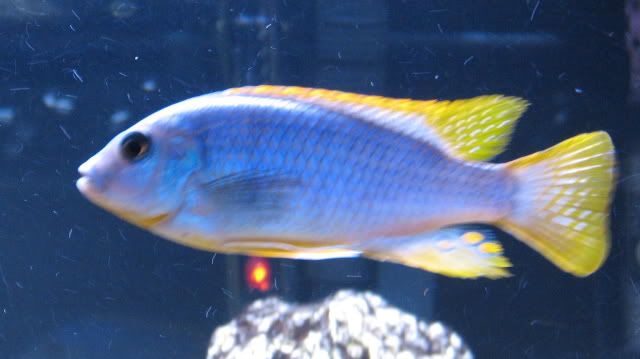 Photo taken 5 seconds after the one above. Shows how fast he changes his "look"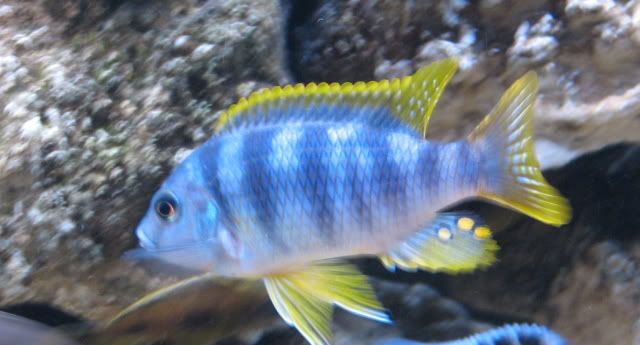 Peterotilapia Sp. "Chitimba Bay" Holding female, day three.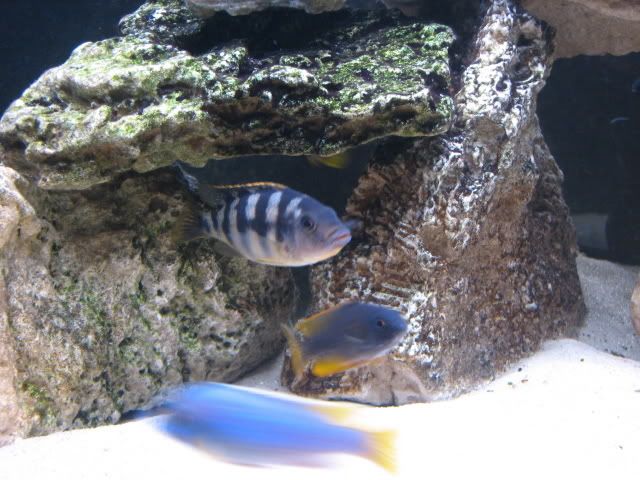 socolofi x zebra hybrid?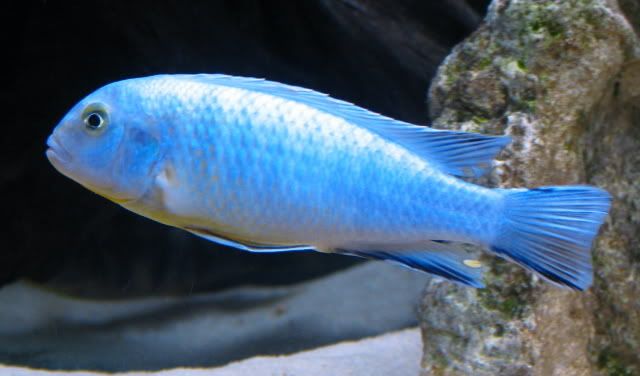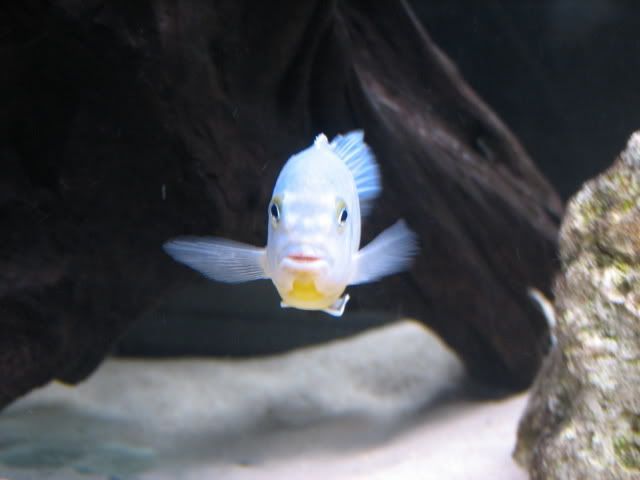 Psedotropheus Elongatus "Chewere" Dominant male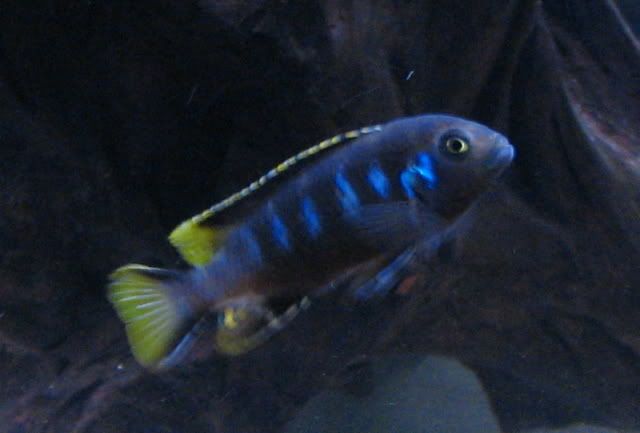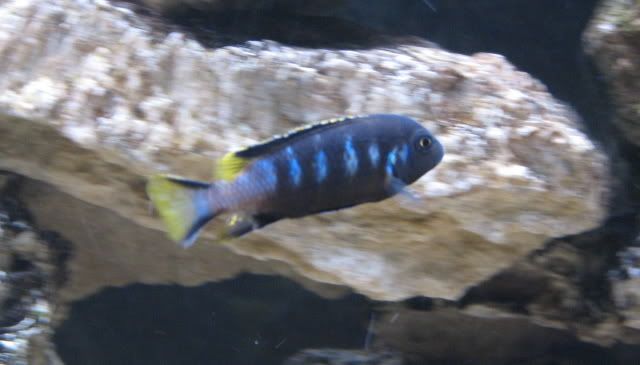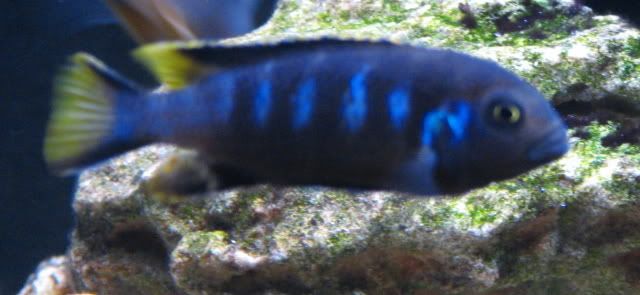 Pseudotropheus Acei. Crooked face. I noticed this a few days after I got it. No problems eating or anything, just a slow grower with a slight deformity and a lot of "character"!
OB Peacock. This guy is bordering on 5 inches now and is as peaceful as they come. With any hybrid, temperament is not a given, so I am glad he is more peacock than mbuna!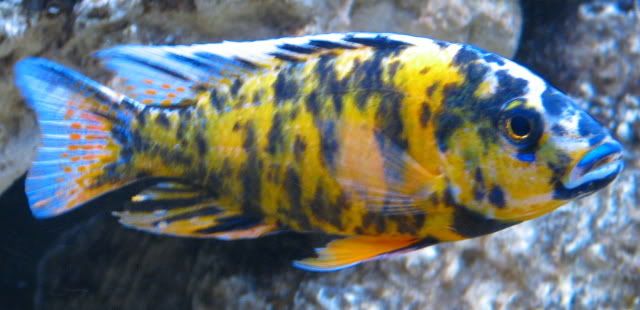 Thanks for looking! Any questions or comments, feel free as always!
Jay