Discussion Starter
·
#1
·
Tell me what you guys like better.. Now that I see them side by side i may actually like the original better
I painted the background black and added an Aqueon Circulation pump which i didnt have before and removed my 3d background, tree stump and added more rocks..
The after pic water still isn't crystal clear yet, so it may not look as sharp as it should compared to the befores.. I do like the all black though, it really gives it depth..
The good thing is if i want to go back to the 3d background i can just put it right back in and cover the black, so not a huge deal.
What do you guys think?
Before: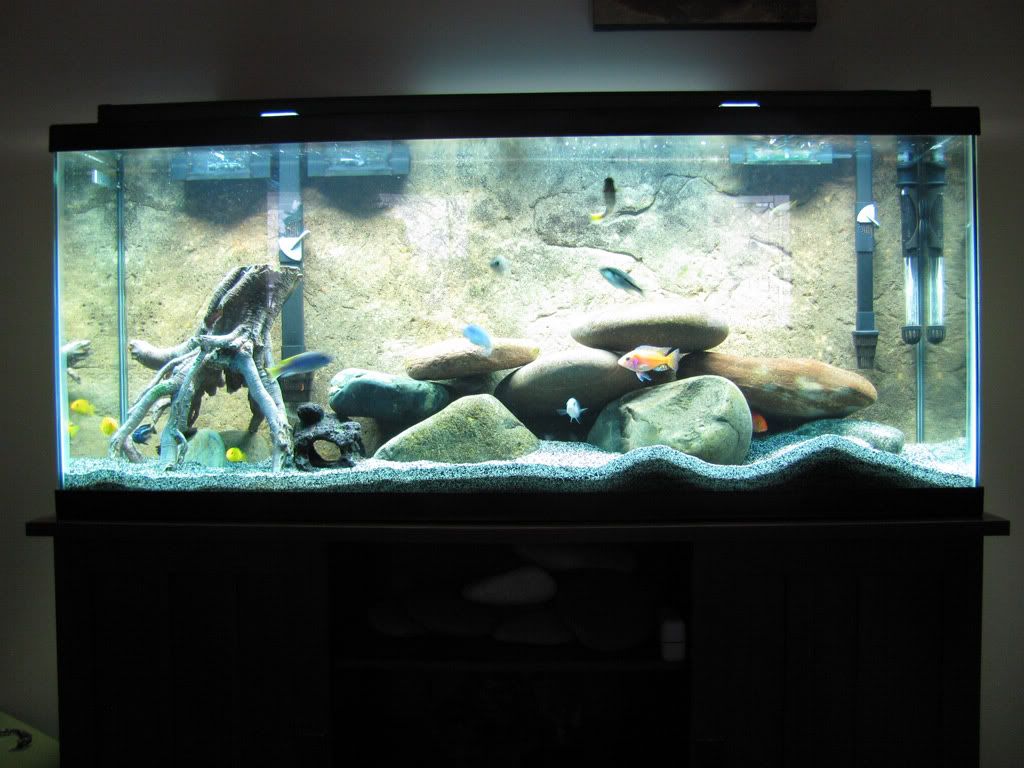 After: