Discussion Starter
·
#1
·
So I took a few shots of my shellie tank and thought I would post them for you guys. I started with 8 blue occies. I lost one almost immediately (jumped out), and lost one the other day to stress/bullying. 2 more were relegated to the top of the tank and certain to follow in the path of my second fatality. I don't have another tank ready to go yet, so I needed to buy myself some time. Check out my temporary solution.....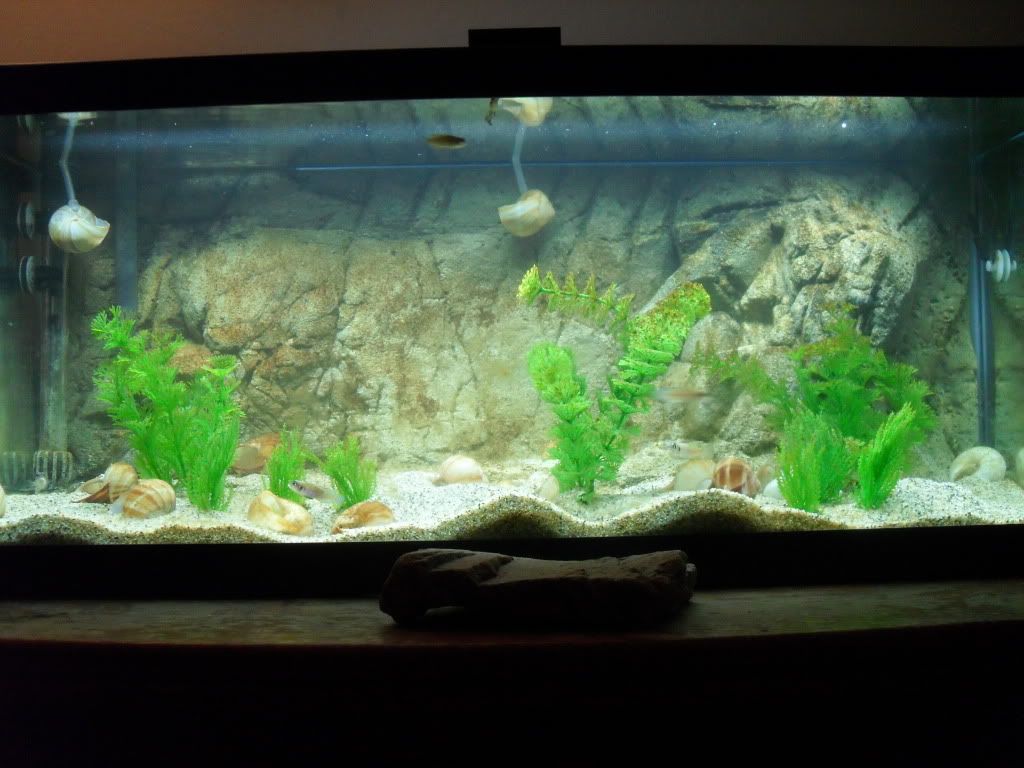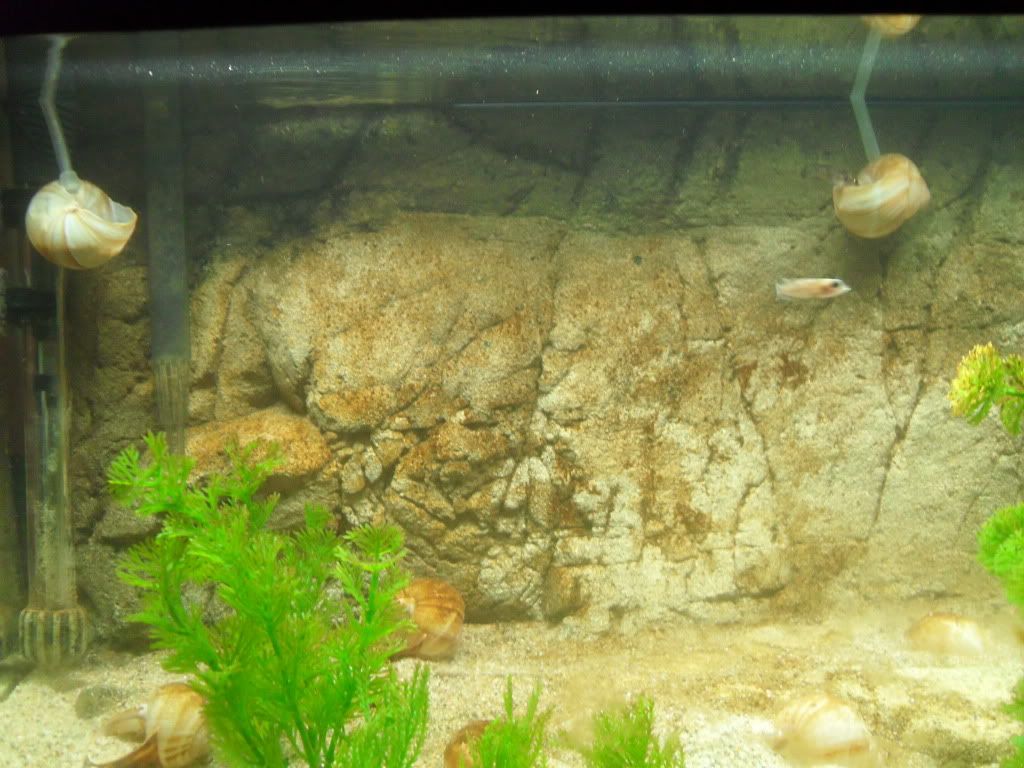 The two guys who were forced out from the bottom took to these shells within minutes! Obviously just a temporary fix until I get them some new digs......
Here is one of the dominant guys....
I often read the advice on here about starting with more fish than the tank can support long term, it just stinks that you have to lose some guys in order to make pairs happen.