Discussion Starter
·
#1
·
In the last week, I have had a lot of commotion going on with three peacocks in my tank. There is just too much harassment going on to all the other tankmates. My Red is the tank king. He has to make it constantly known to everyone; especially to my OB. The OB, in turn, takes it out on everyone else; especially my Eureka. The Eureka then attacks all of the other smaller tankmates. All three have been raised since they were around 2in. I haven't brought in my Hueseri out of quarantine yet, so who knows on him. It's really frustrating. SO, should I just turn this into a HAP only tank? I know a king will emerge out of them, but in the mean time they are totally peaceful amongst each other. I've done temporary seperations and reaquascaping to no avail. Completely removing them wouldn't kill me, either, but what would you all suggest?
Thanks -Ruben
Stock:
Red (6in)
OB (5.5in)
Eureka (4in)
Hueseri (4in)
Fryeri (6in)
Fryeri Lumbaulo (3in)
Borleyi - red(4in)
Borleyi - gold(3in)
Lithobates (3in)
Phenochilus (6in)
Taeniolatus (3.5in)
Moorii (3.5in, 2.5in)
Electra (3.5in)
Electra Blackfin Makonde (3in)
Melas (2in)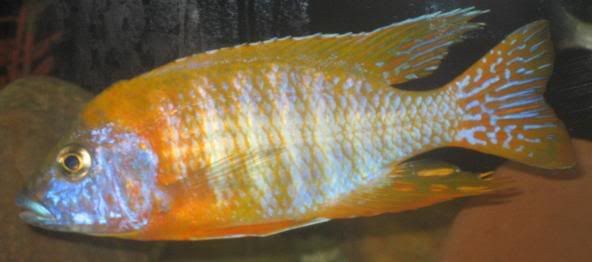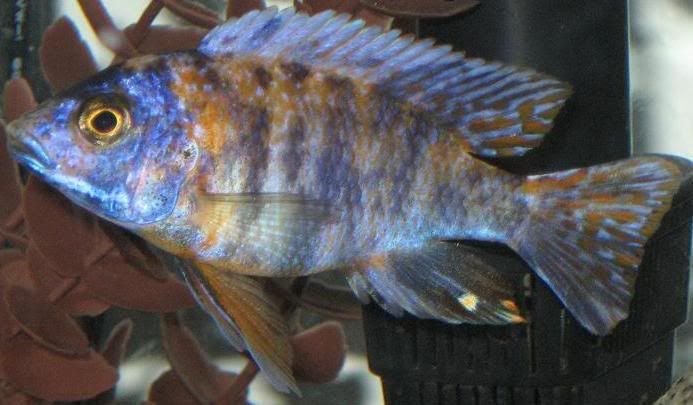 Older pic, more blue throughout body now...