Discussion Starter
·
#1
·
I put my sand and rocks in to see how everything looked and play with the rock formation. I wasn't going to use the egg crate because I chose to go with the cichlid stones which are hollow and light, but I've changed my mind. Tonight I am going to get the egg crate. So I will pull everything out tonight and put the egg crate down, then the rocks, then the sand.
BUT, I want it to look the way I have it now. That's why I need help. Someone already suggested I put other rocks under the rocks I don't want to cover with the sand, which I 'm going to do. But I was wondering if there was any kind of putty, or sticky stuff that could hold the rocks in place. I don't want to GLUE them because I'm sure I will have to move things around at some point.
Here's a few pics:
See the little rocks on top, I don't want them to fall off: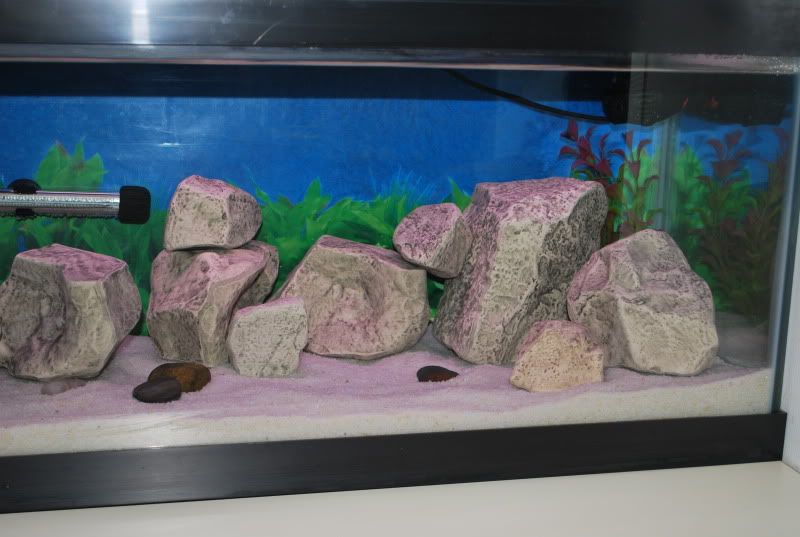 Again, a little rock on top:
I have a rock leaning against another, If I could stick it to the other rocks with something?
Full tank shot: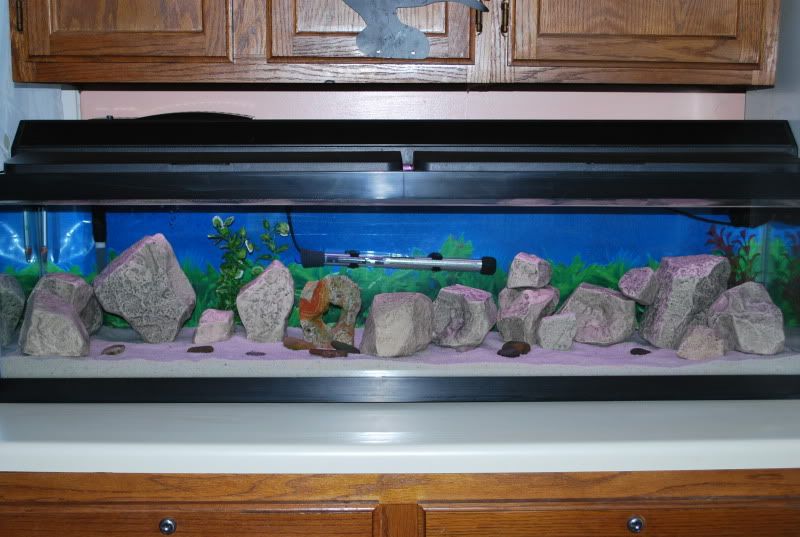 Any ideas on how to keep the rocks stuck together, or is this a loosing battle with cichlids?