Discussion Starter
·
#1
·
Hey everyone. I'm new to cichlids, so new I don't have any yet. LOL
I have a 40g breeder tank and have it set up with rock to eventually house some cichlids. I'm currently getting all the equipment for it and I'm waiting for the heater and air pump to get here. I looked at the "cookie cutter" page and it looks like I may have a chance at doing a few cichlids.
I was wondering what kind of cichlids are commonly kept at pet stores like Petsmart, Petco, or Walmart. I'm liking some cichlids I found at Walmart (believe it or not). I would like to get around 4 or so of them. Some were a really pretty blue, yellow, and some were light blue striped. I wish I would have taken a pic. They are all about an inch or less in size, but I know they will grow.
Here is my tank so far. I have filter media from an established tank running in it right now. I'm hoping if all goes right with perimeters and shipment of the needed equipment, I will get some fish next week.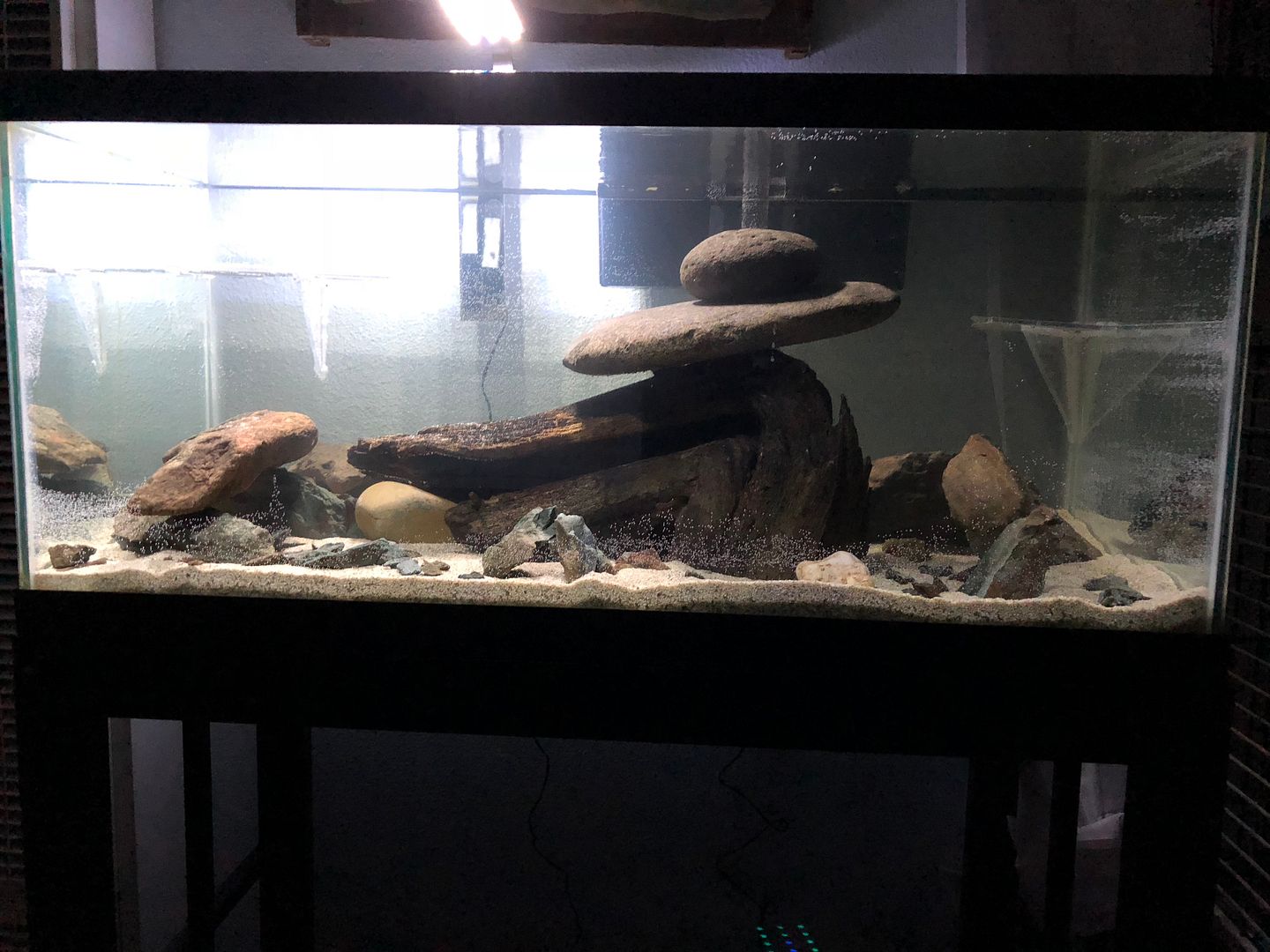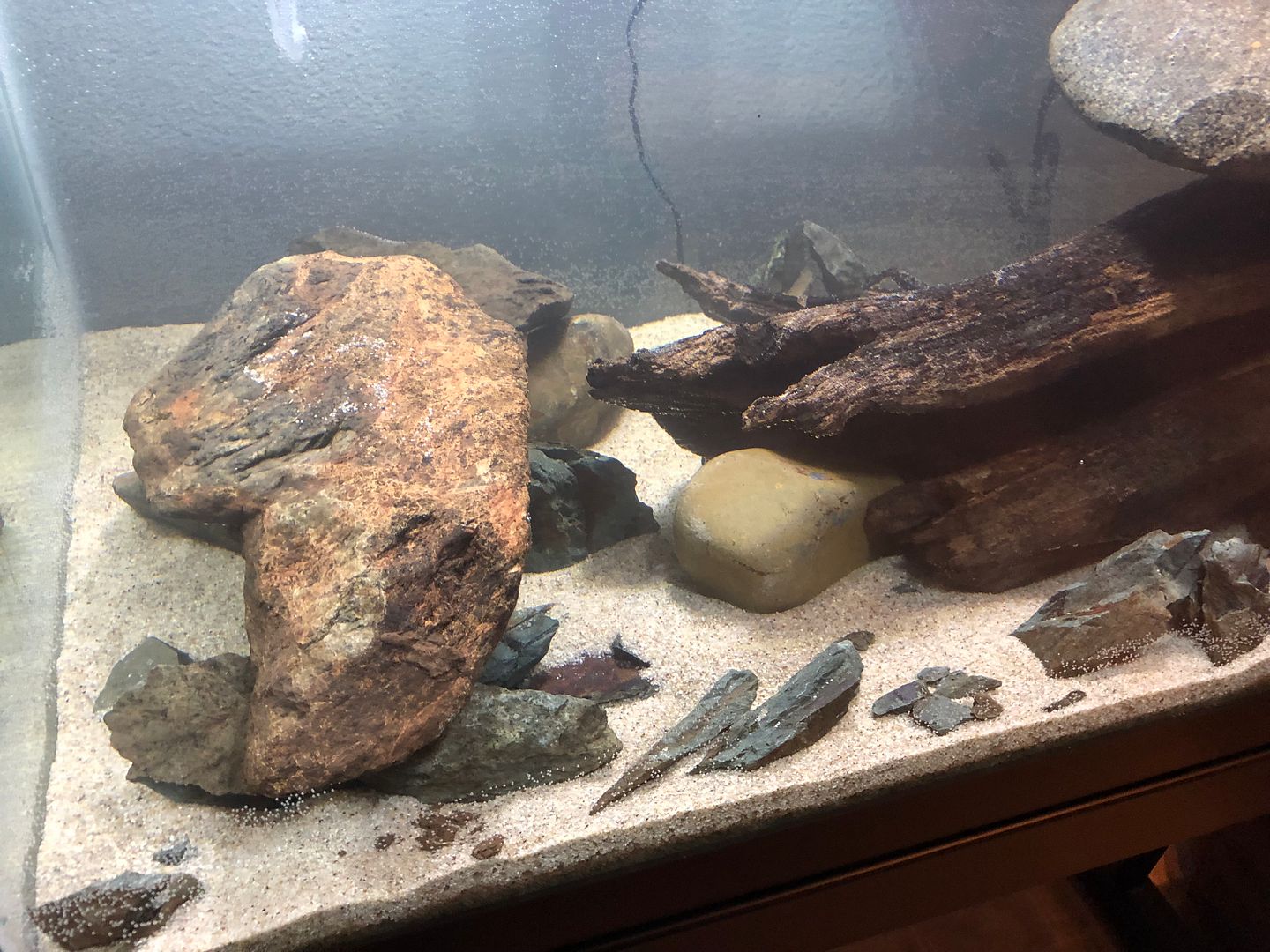 Oh, one more question, what are some ways to tell the sex of the fish, specifically the pet store variety?
Thanks for any advice you all can give me.