Discussion Starter
·
#1
·
Hello, everyone. Great site! :thumb:
I recently bought a 55 gallon already established fish tank with what I was told/believe to be a Hongi breeding pair, 2 of their fry of a decent size, and 2 little dinky fry I catch glimpses of... a Salvini (Central American Cichlid- I'll go over to the SA threads to ask about him though), a rather large Pleco, and a smaller 'albino' (or maybe chocolate albino?) pleco.
The sand on the bottom posed a problem for water clarity and the tank stayed cloudy for a few days. We replaced our filter though and it's cleared up to this point pictured below. I went to the fish stores and asked what I needed to maintain the water parameters these fish required, but I was told that only Amquel+ was necessary (and I think they only told me about that because they didn't think I knew to dechlorinate etc LOL) I also bought a product called Cichlid Essential which I was told I did not need because it was an established tank and we moved it with water in it (NO FUN!) Is there anything else these guys might need?
This is what the tank looks like, I know forums generally love pictures!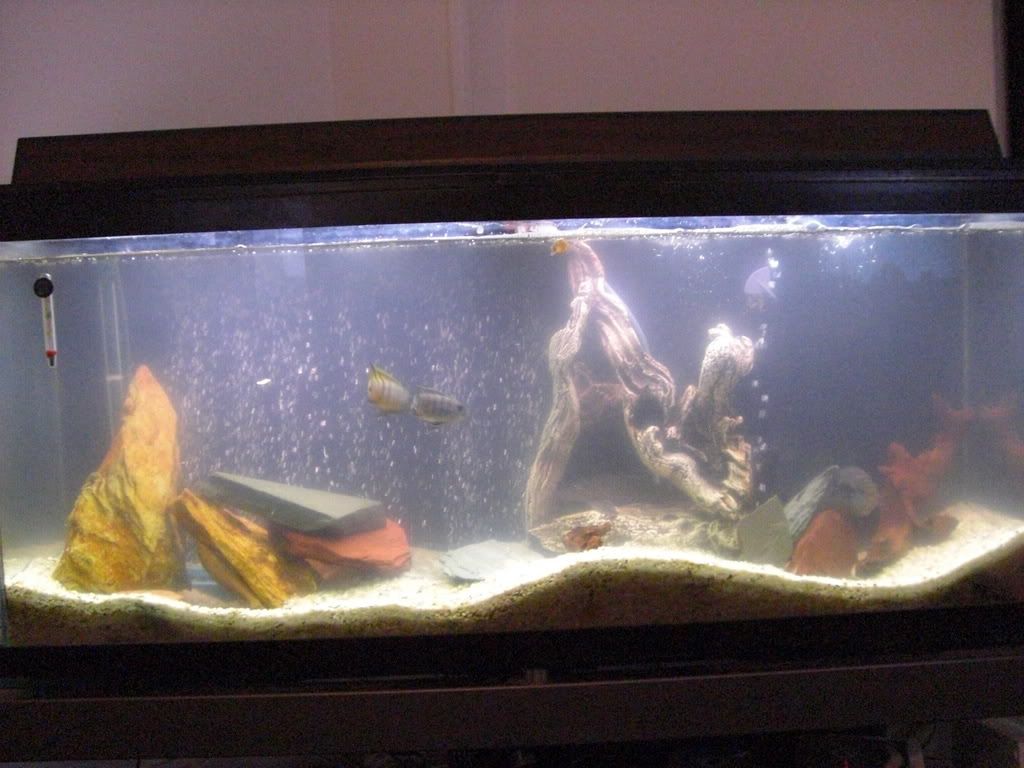 Regarding my Hongi though (which is why this is posted here) Daddy Hongi has been changing colors a lot and really putting the moves on Mom (I think) He wiggles on her and tries to push her into more private quarters- or so it appears. I am really curious what I'm seeing and also what I should be looking for if they are breeding. They've been successful in the past obviously, but I spend so much time staring at them I'd like to know what I'm seeing.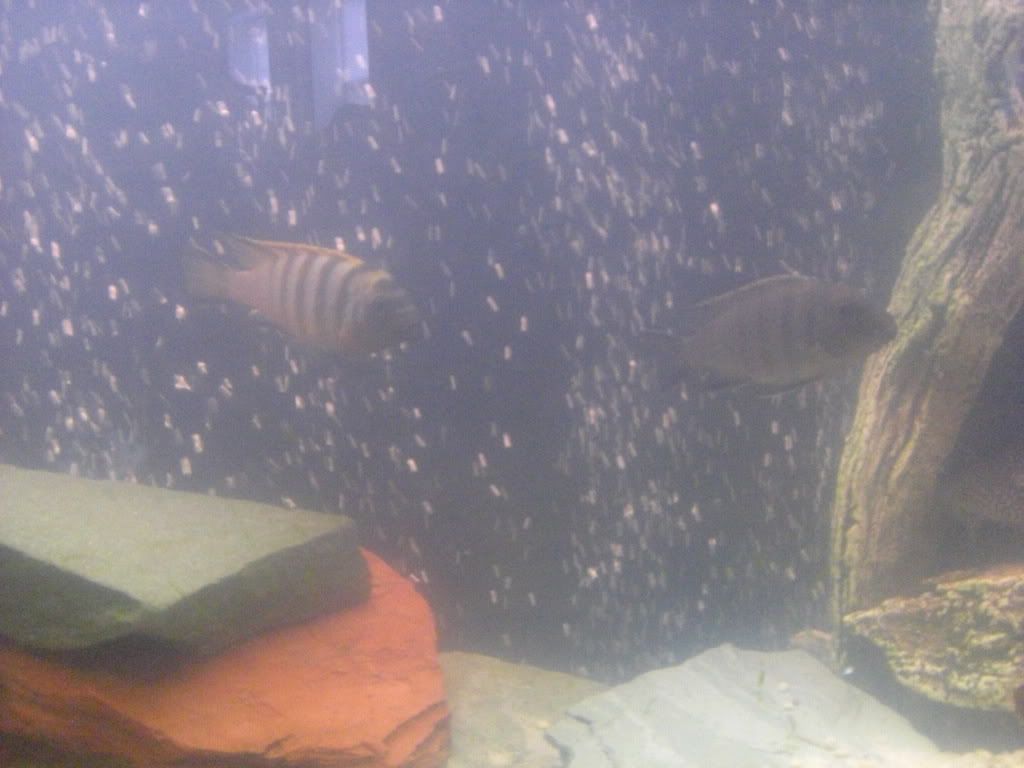 While I'm posting pics...