Discussion Starter
·
#1
·
Hey all,
I'm a brand new fishkeeper picking up the hobby around 2 months ago, and have learnt a lot from this great website during the past two months. :thumb:
I currently have 4 tanks;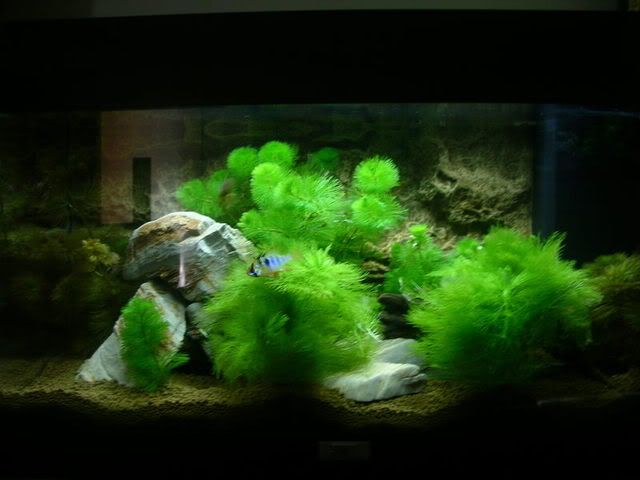 15g- A pair of blue rams. They spawned for the first time four days ago (around 100 eggs) but ate them all within 2 days :-?
15g- A pair of Cockatoo Cichlid and a gold fish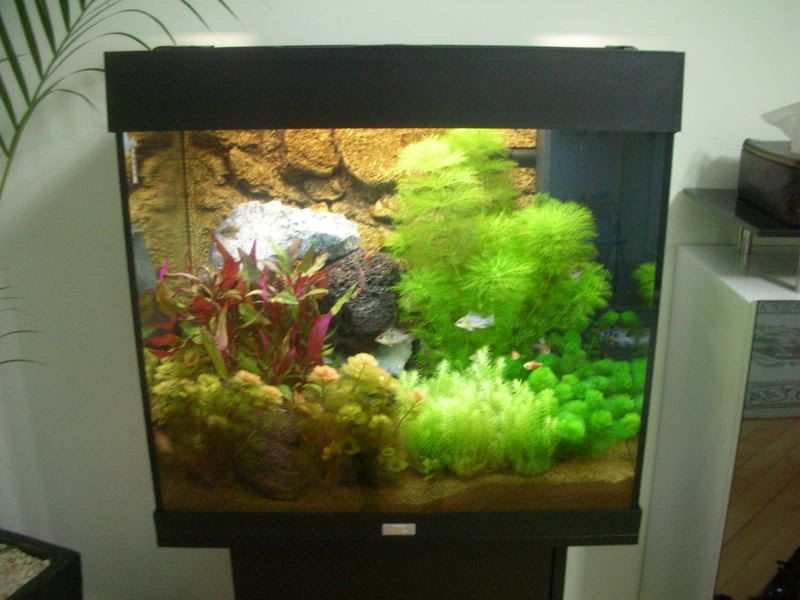 35g- a pair pf Blue rams and tetras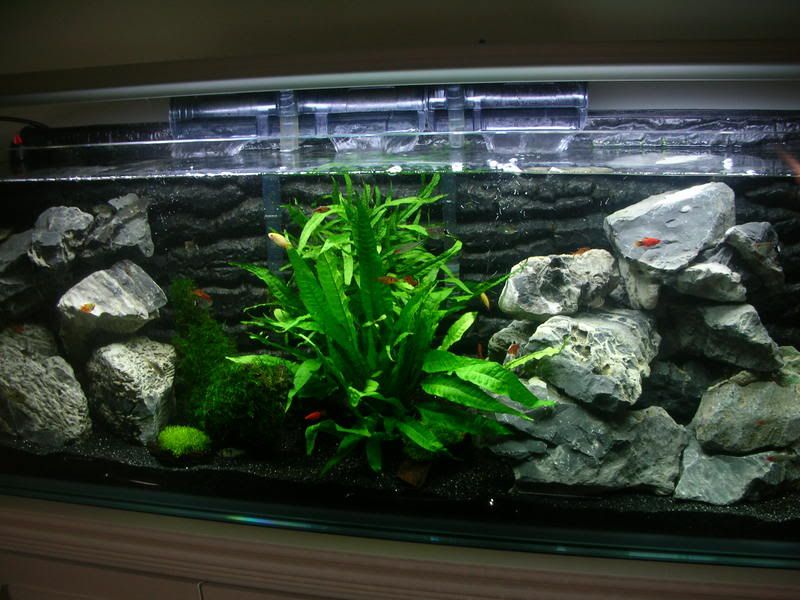 50g- Mixture of tetras, blue rams, a pair of agassizii tefe, a pair of cacatuoides super orange, 5 dwarf gouramis
Here come the questions
1.) Why did my pair of blue rams in the 15g eat all their eggs? An employee from a LFS told me they have a tendency of eating their own eggs when they're stressed or feel threatened (I was so excited about the spawn I spent a considerable amount of time staring at the spawn site and taking pictures
). He said me being too close to the tank was the main reason they ate their eggs and in the future I should stay well away from the tank when they spawn. He also advised me that if i wanted to peek, i should do it a couple of feet away. Can anyone confirm this?
Here's a pic of the spawn site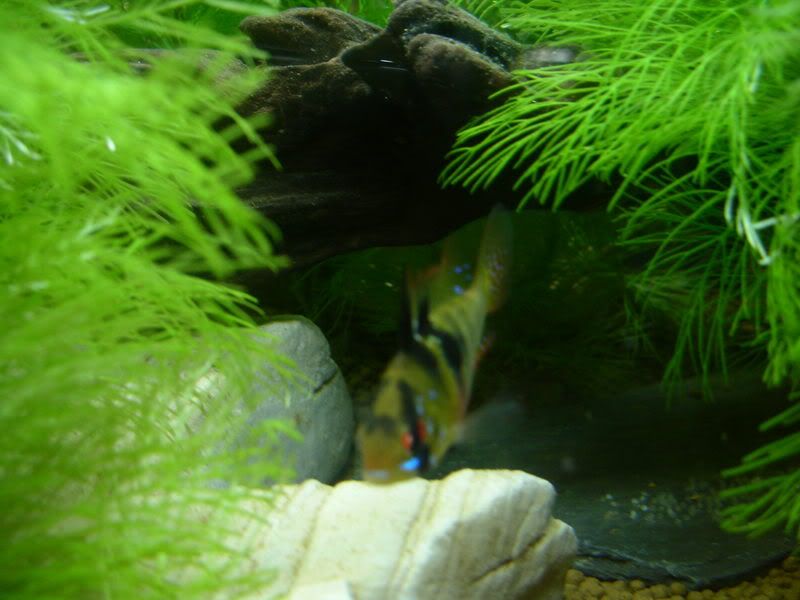 2.) I'm planning on buying my 5th and final tank in a week or so (although my wife's not too happy about it :lol: ) I'm leaning towards a Juwel Rio 400 (a little over 100g/ 151cmx 51cmx62cm) and will be adding extra filtration and co2 cannister; its going to a densely planted tank. Will i be able to accommodate 5-6 pairs of dwarf cichlid of different specimens along with 2-3 schools of tetras?
Possible stock list:
a pair of Pelvicachromis taeniatus " Bandewouri
a pair of Ap. hongsloi II
a pair of Blue rams
a pair of Ap. agassizii "fire red"
a pair of Ap. paucisquamis
3.) Would co2 lower the ph substantially? I have installed a RO filter a month ago (ph reads a little less than 5 from the tap). I'm concerned if I do add co2 to my new tank my ph would be way too low.
Any suggestions and advices will be greatly appreciated
Hamish