Discussion Starter
·
#1
·
HI , I sett up my new cichlid 55 gallon tank 3 weeks ago and put in the first fish 2 weeks ago - all doing well- I used some old ceramic media from another tank.
I am confused about some new cichlids I purchased this weekend. The store clerk seemed to be scornful of cichlid tanks ( He has a REEF one ) and I don't think gave me good information.
First - he said these were Kenyi ( didn't tell me they are VERY aggressive). Said the light brown/yellow ones were female and the light blue/ vertical barred one was male. I think its the opposite. What do YOU all think- whom I am thinking know better: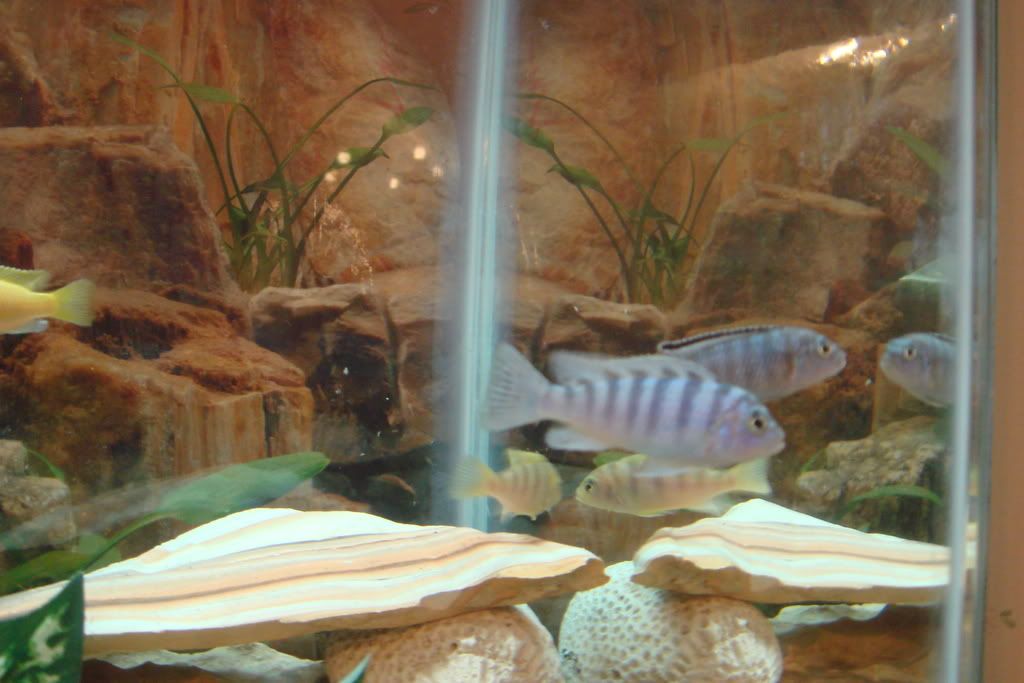 These blue cichlids I have 3 of - I fear all male :
I also have 4 yellow labs = total 10
I am worried I have mostly males with maybe 1 female Kenyi and two female yellow labs. What to do ? Get more females ( Maybe mail order where they know what they are?
Thanks for any ID info you can give
Offthedeepend :thumb: