Discussion Starter
·
#1
·
This is my new 50g show setup. Its my second aquarium ever(its an upgrade from my over-crowded 29g).
Just wanted to know what you all think and would happily take any suggestions.
Filter- Penguin 350. My new C-360 arrives tomorrow so thats going on as well
stealth 200w heater
40lbs of Lace Rock
play sand
Fish:
2 yellow labs
1 red zebra
2 albino zebras
1 red topped zebra
3 johanni (males)
1 p. elongatus
1 sailfin pleco
2 Synodontis petricola
I know the stocking is weird and most likely won't work so I'll be changing it up in the coming months.
Empty Tank
Test Fill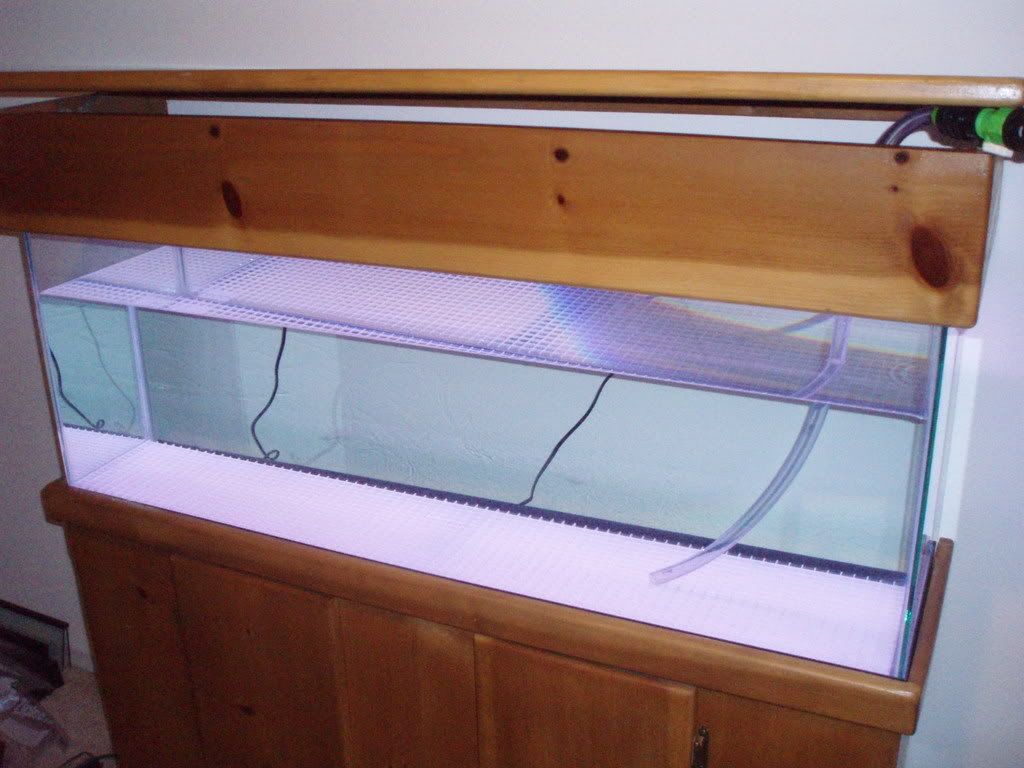 One of many times filling it to reduce the cloudiness even though I rinsed the sand thoroughly.
With the new background. I used that bottle of oil like stuff from the lfs. It worked incredibly well. not a single air bubble in the background.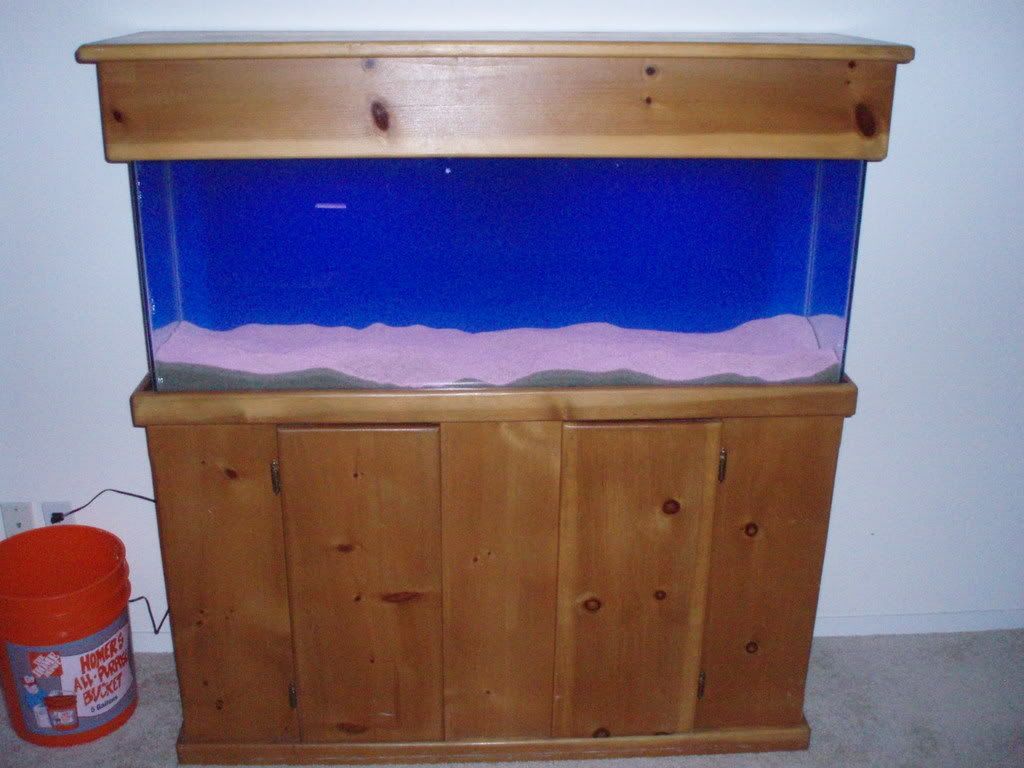 After adding the lace rock and the penguin 350 that I got for $21.00 at petsmart!
Pic after moving the fish into the tank. I'd hoped to do a fishless cycle but technical difficulties with my 29g forced me to move them over early. I used the bio-wheel from my 29g so it should help.
The water should clear up in a day or two. I hope adding the C-360 will help with that :thumb: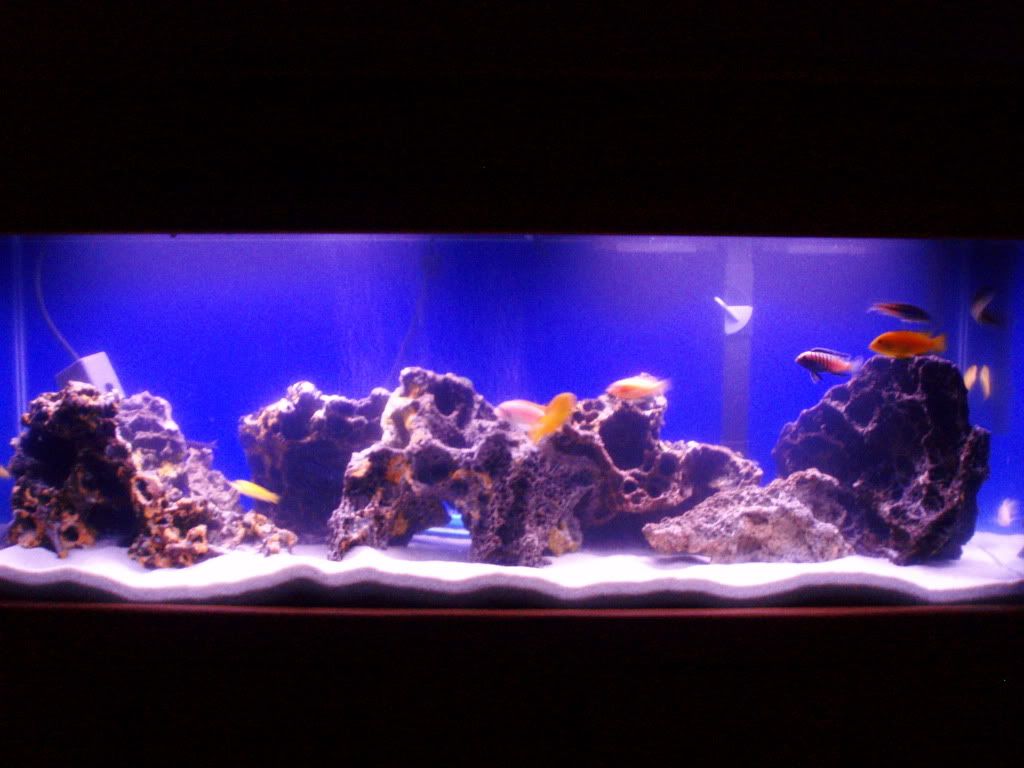 I definitely need to add a power head or two. I should have made a UGJ. I probably will when I move in 5 months and have to tare it all down. On the left side of the tank there's a small rio pump that I got for free, that'll be going away as soon as I get a much nicer one, or two.