Discussion Starter
·
#1
·
We are new to cichlids and got these from an assorted cichlid tank, so we were wondering if you guys could help us identify what species they are. =)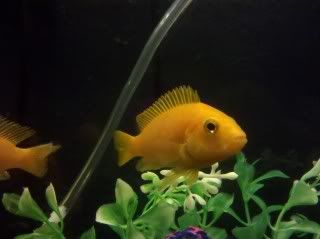 This guy is yellow, even though he looks kind of orange in the picture.
Another picture of him.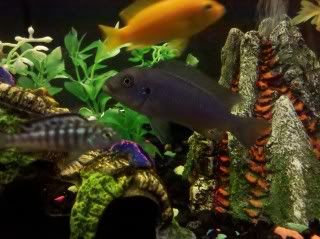 The little one is light blue with dark stripes. The weird part is that he has horizontal stripes as well as vertical ones. The big one is just a plain blue.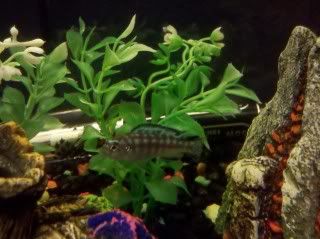 And here's another picture of the little guy.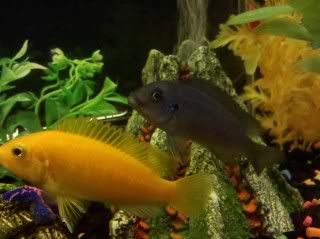 There's a picture of the yellow guy and the blue guy.
Any help would be greatly appreciated!!