Discussion Starter
·
#1
·
So a while ago I got these two baby cichlids (about a centimeter and a half long or so) and when they were little one was orange and one was grey-ish blue. I assumed they were from the same batch of babies because there were other babies in the tank with the mother and they were the only group of fish in the tank (I think). They were just labelled at assorted african
Now they are about 3 centimeters long and the orange one has vertical stripes and is all yellow. To me she looks like a more
yellow
Red Zebra.
The Grey one is blue with a yellow dorsal area and a yellow belly, vertical darker stripes, and a black stripe down the dorsal fin. I have tried to google up what kind he is, and the closest cichlid picture I could find that looked like him was called a
Maylandia hajomaylandi
.
They both have one yellow egg spot on their anal fins.
I thought maybe he could be some sort of peacock too. Or some strange pretty hybrid the bred in the store, lol.
Here are some pics of him: (Sorry they are blurry, fish dont really like to stop and pose
Also, he is much more blue than the pictures show him, i dont know why the colours faded upon photographing him, maybe cuz its through glass and water)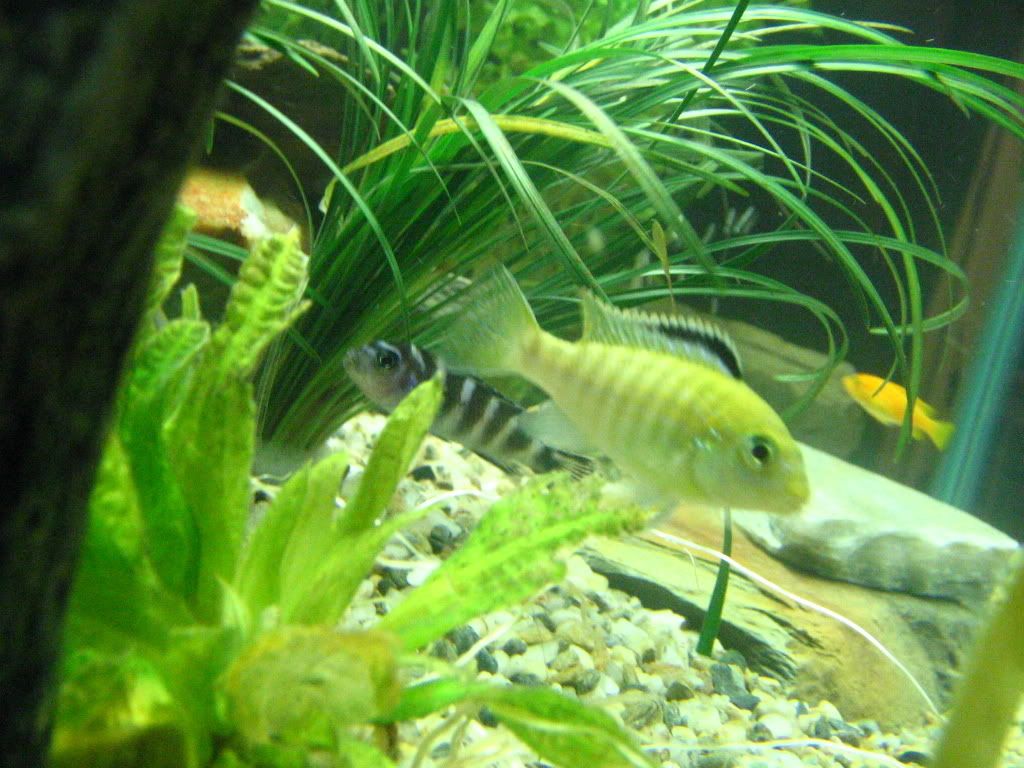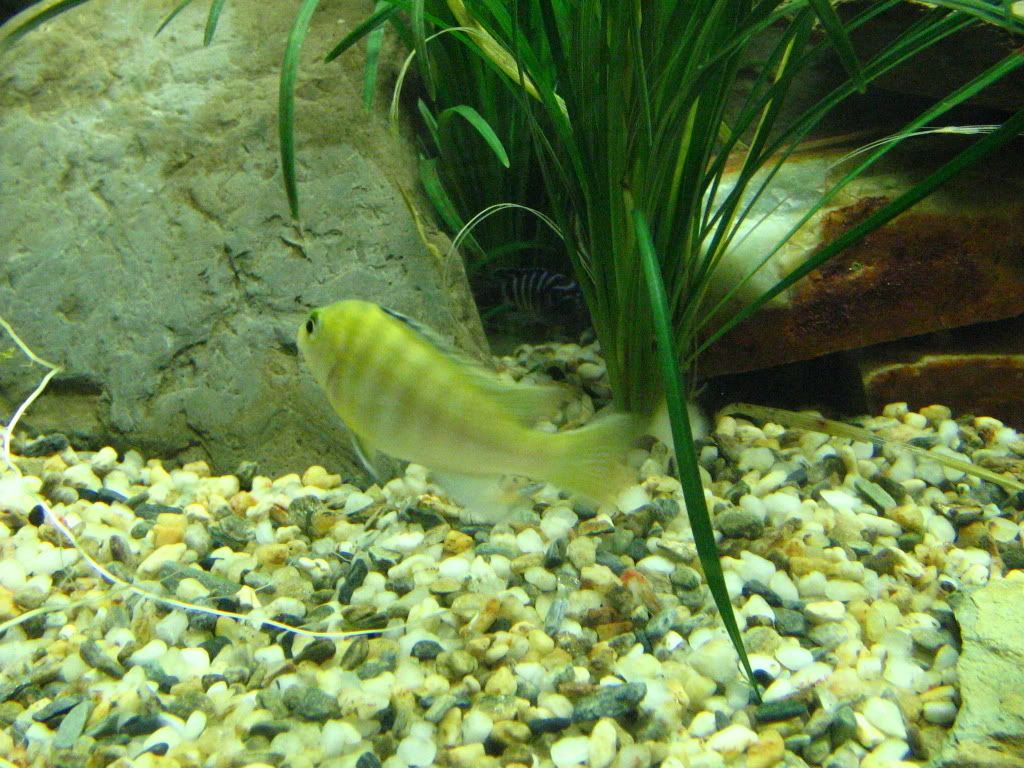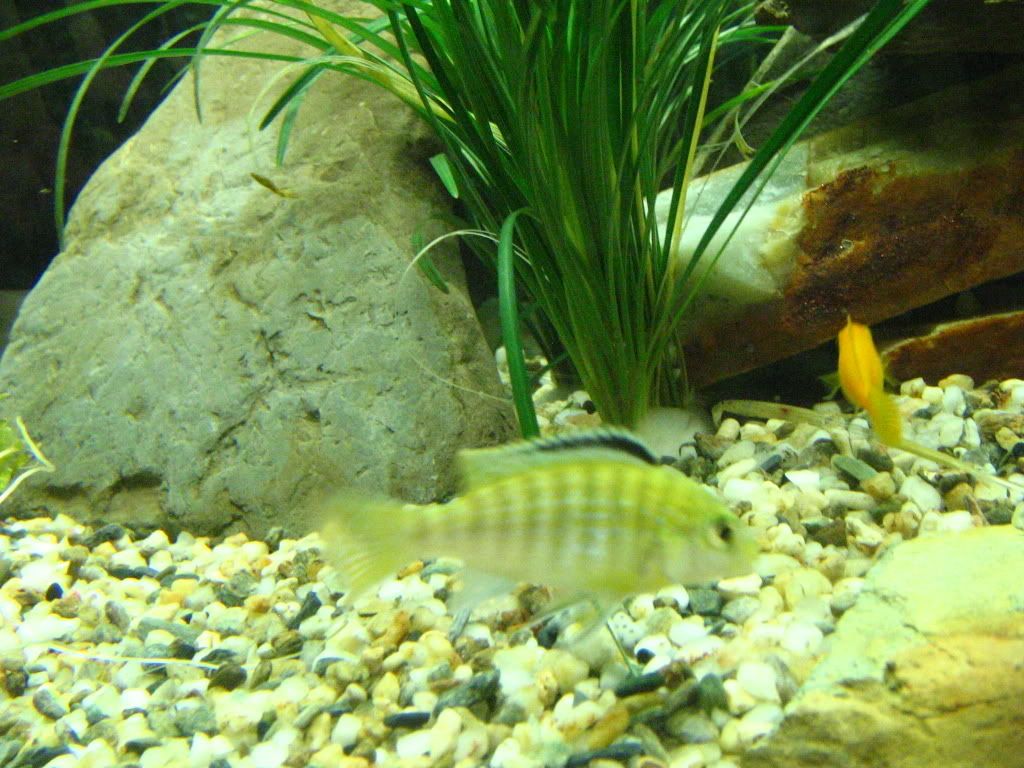 Is he what I think he is?
any suggestions?
Thanks!!!
-Lindsey