Discussion Starter
·
#1
·
Broke down my 30 gallon and moved some lava rocks, Pengiun 350 HOB and substrate to the 56. I will be moving all the fish from my 75 gallon, 2 sword tails, 2 silver dollars, bn plecos, plain pleco, 2 no name cichilds into this tank once I get the water parameters up to par.
I will be removing the Marineland 350 once the tank is seeded.
Want to add approximately 7 yellow labs to this tank. Will this be too many fish in this tank. Do I need to add or do anything else to this tank.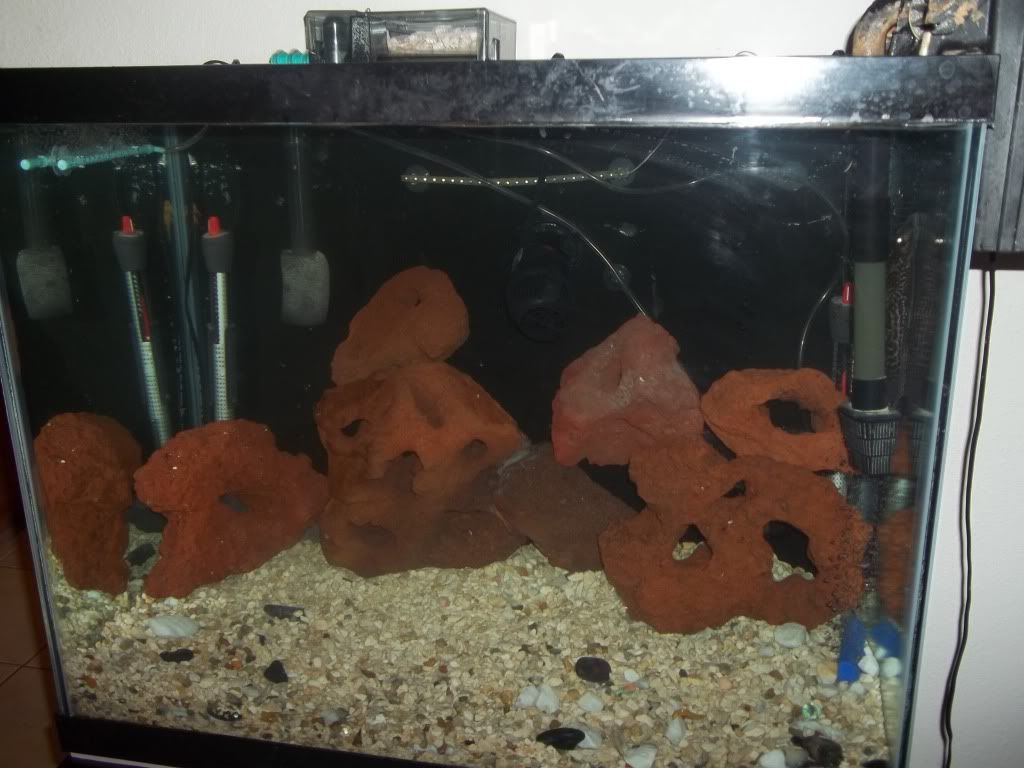 Your advice is greatly appreciated.
56 gallon equipment
2 Manineland Visi-Therm Heaters - 150w
1 AC70 HOB w/sponge filter
1 Marineland 350 HOB w/batting
UGJ running 1200 maxijet
750ghp Koralia
dual sponge filters connected to Rena 400 air pump
blue led light