Discussion Starter
·
#1
·
It's been awhile since I've posted here, and since I love seeing picture threads so much, I thought you might all like that as well
This is my 125 gallon South American Tank
Stocking:
1 Rotkeil Severum
6 Geophagus 'Tapajos Orange Head'
2 Satanoperca Leucosticta (saying goodbye to these two guys within the next 2 weeks)
1 Farlowella acus
1 albino Bristlenose pleco
10 Lemon tetras
10 red eye tetras
Pleeeease excuse the black beard algae. I can't get rid of it to save my life.
Here are some inhabitants a year ago: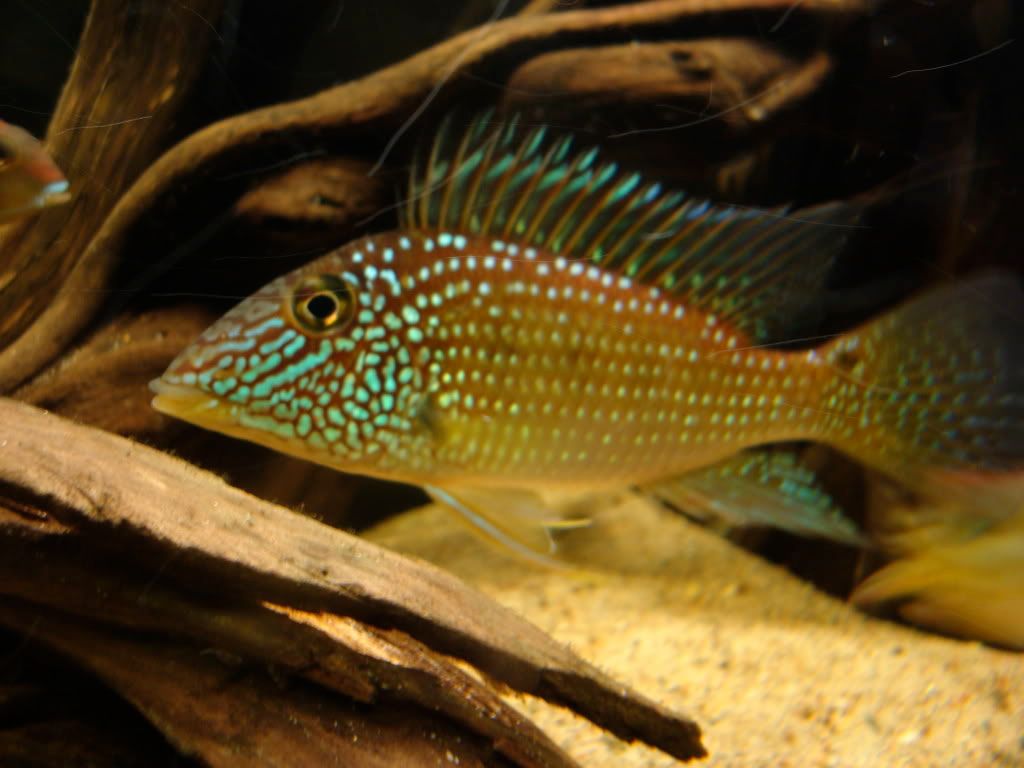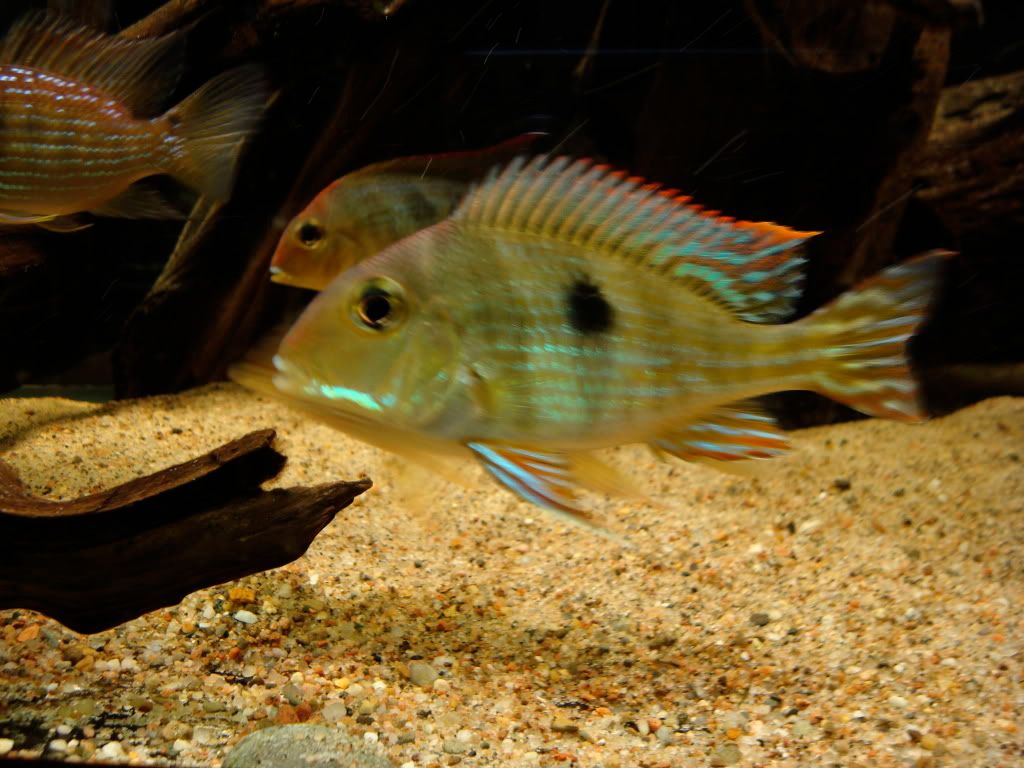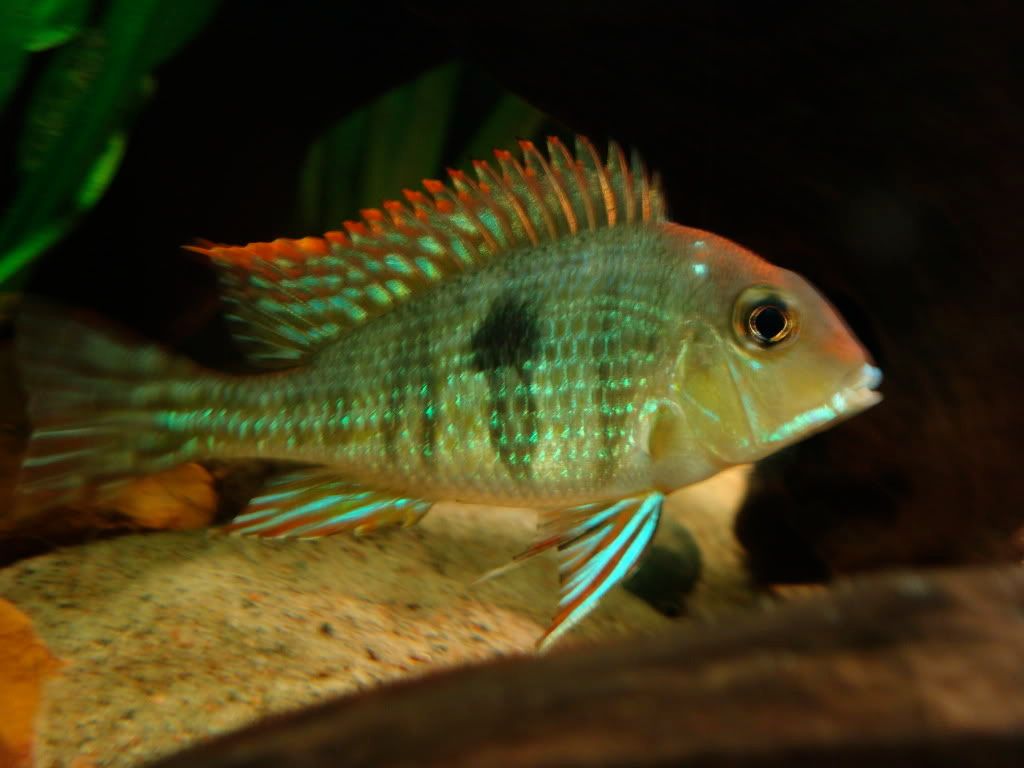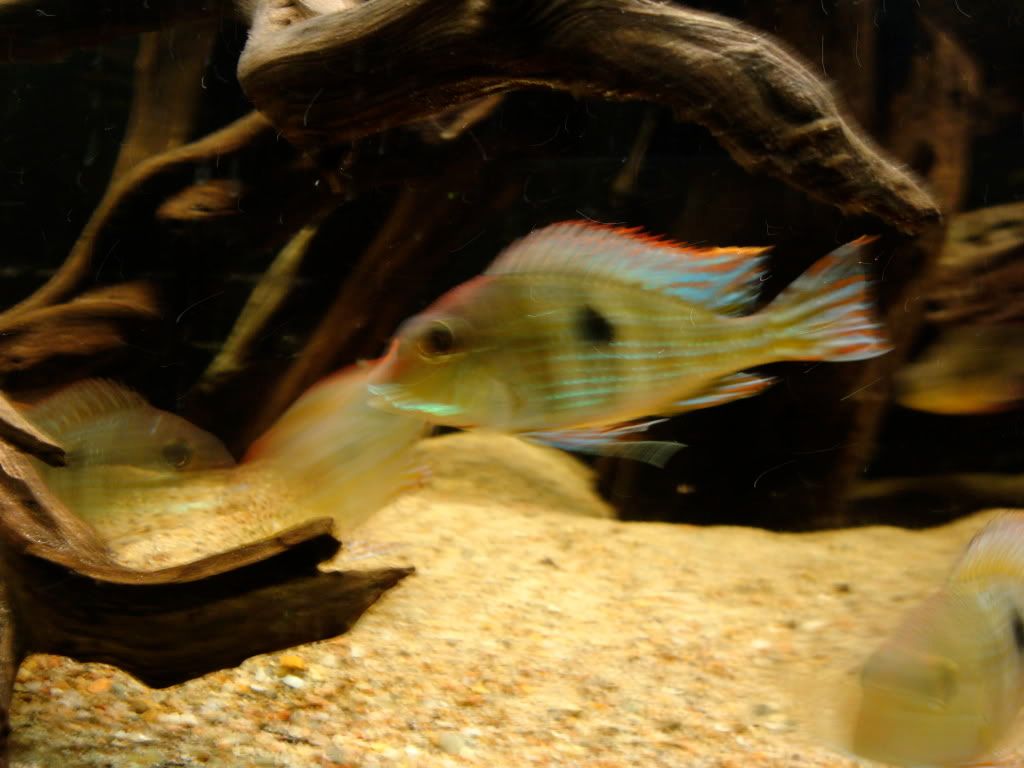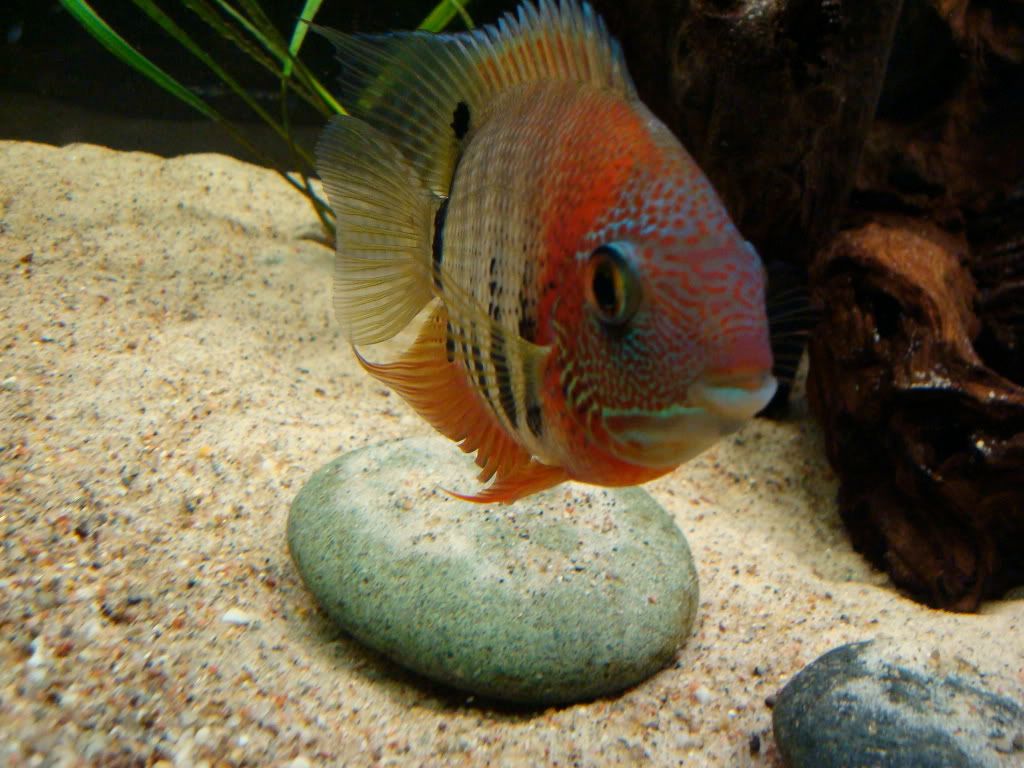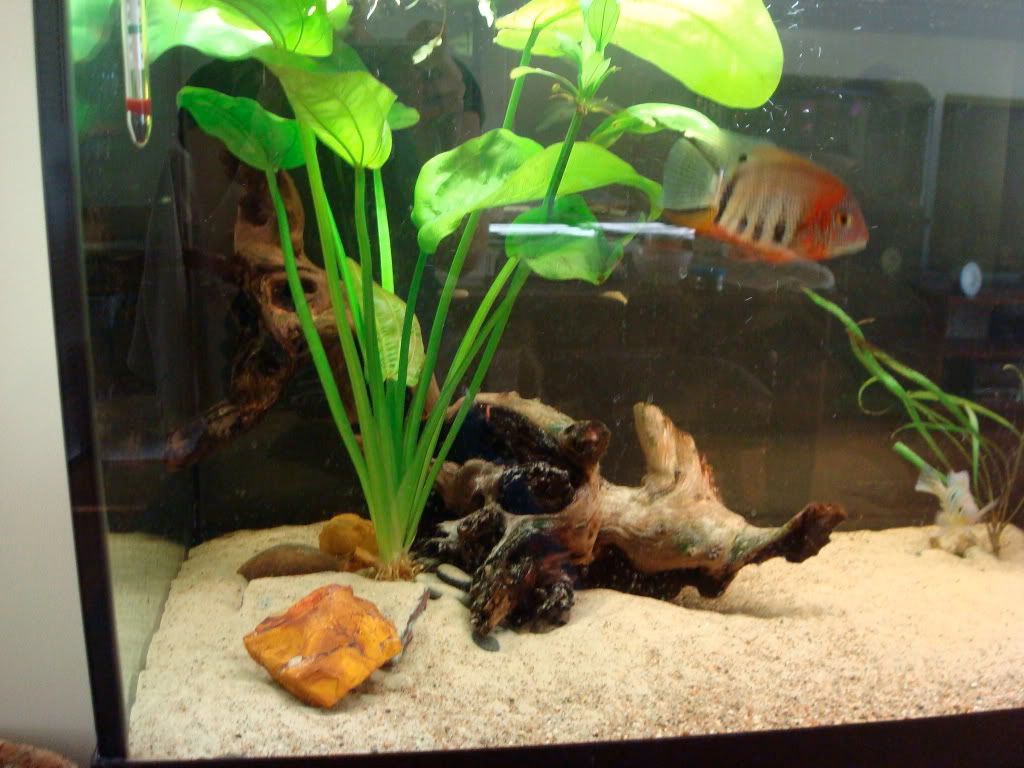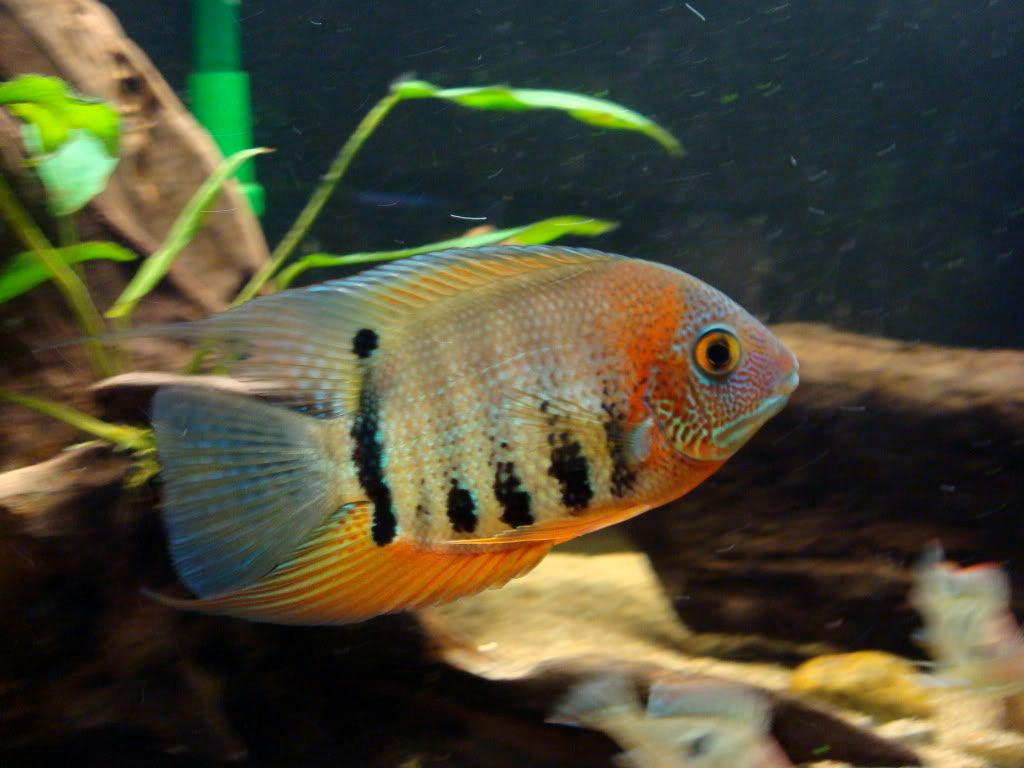 And here they are now!