Discussion Starter
·
#1
·
Hi,
I have 5 yellow labs (1-2") and 5 Maingano's (2"), my tank is set up with a lot of holey rock, a few plastic plants etc.... the tank is 40" x 12" x 12"
My question is... DFo you have any tips, to get the fish swimming around, i see the yellow labs quite a bit but the maingano's seem to hide all day long...especially when the lights are on and my really nice looking dominant male will not leave his little cave! :-?
The maingano's have been in the tank for 4 days now..
Should i tank some of the rocks away?
heres how the tank looks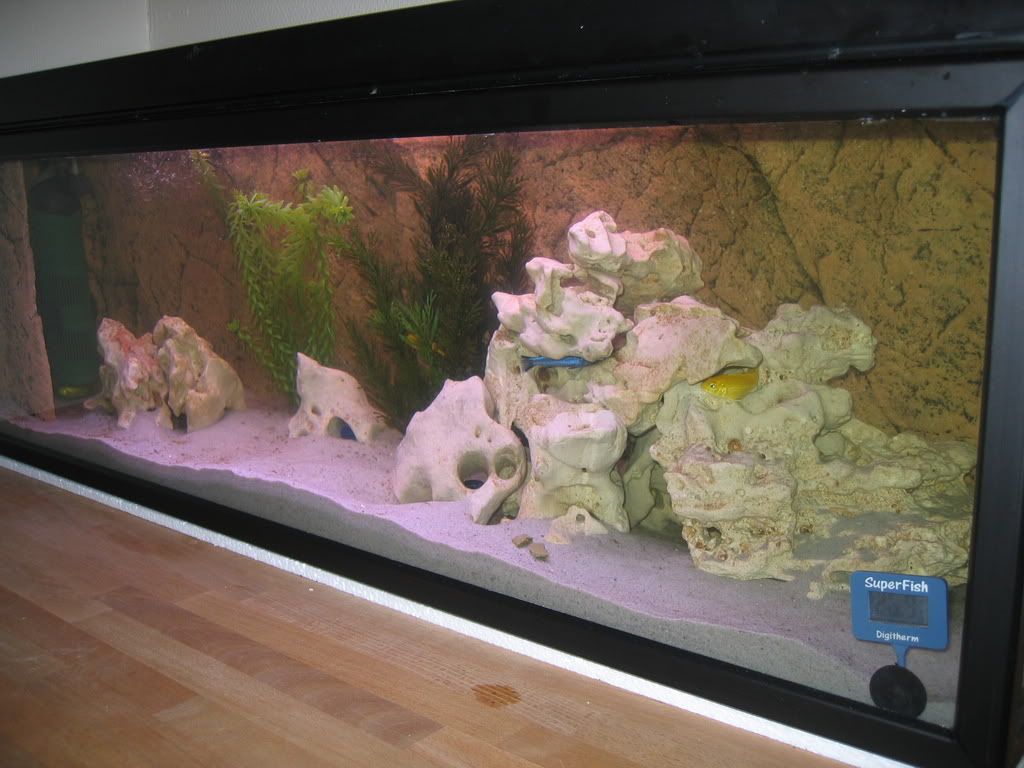 Please help so i can see more of my fish!.
thanks
Darren.