Discussion Starter
·
#1
·
I set up my 125g this weekend. I am using stability for a couple of weeks to see how it goes. Pics:
FTS:

Left Side will house Multi's:
Right Side will house Alto Sumbu's:
Middle will house Calvus: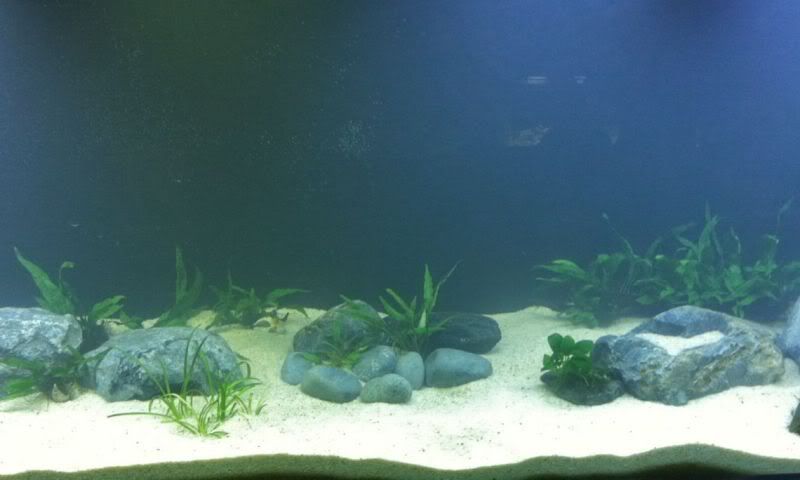 I might add some top swimmers, just haven't decided on which ones yet.
The tank came with two 36" CF 65W 50/50's, way too blue for my tastes and really does nothing for the plants. The back of the tank is painted black, looks blue with the 50/50's on it. I have several options I've been mulling around:
1- Keep the CF fixtures and replace the bulbs with 6500K. Not loving this idea as for plant health, I'd have to replace the bulbs yearly. But then again, depending on who digs where, in a few months, I might not have many plants left.
2- Replace the entire fixture with a T5NO fixture like this, not sure this is enough light given the tank is 23" high:
http://www.alphaprobreeders.com/product ... W-x-2.html
3- Replace fixture with a T5HO, which is the most expensive route.
I need help deciding here. Thanks!