Discussion Starter
·
#1
·
This is my temp 5 gallon "growout"/temp housing tank for my Midas and RD colony. Four of the fish are citrinellus from Jeff Rapps. The rest that haven't peeled are from a LFS, along with the yellow/black ones. The bright orange ones are from Petsmart, I think one is male and one is female. Right now there are 10-12, when they are moved to the 29gallon I may add a few more to spread aggression. I am trying to end up with a pair to go into my 120 gallon.
Full tank shot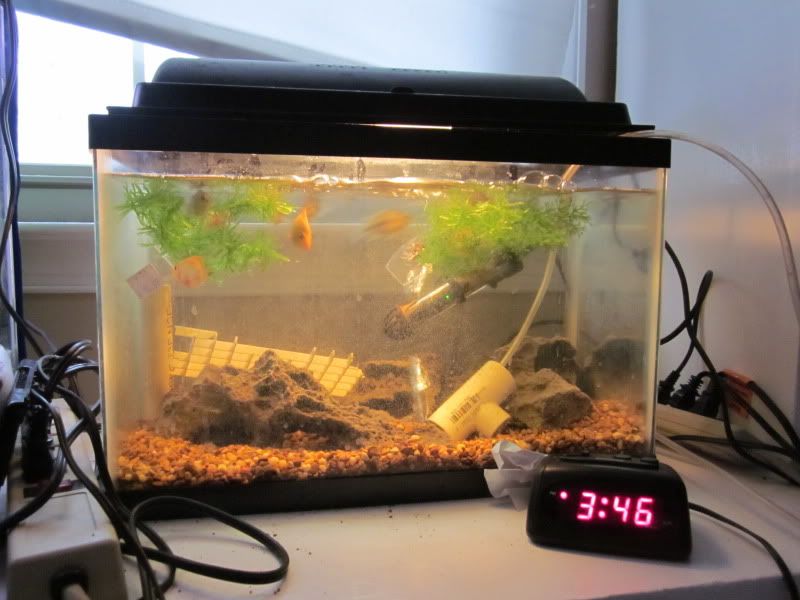 Petsmart Midas... looks like "he" is peeling some white
And again, Rapps Citrinellus top right corner
Head hancho, king of the tank. Ugly as sin right now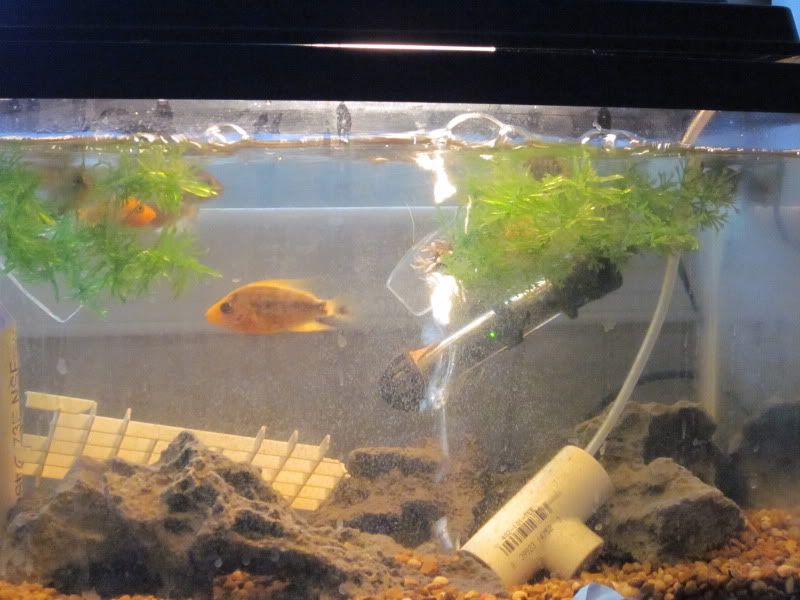 Thoughts/comments?