Discussion Starter
·
#1
·
hi !
i want to show you some "profi" pics with my Malawi tank made by a friend of mine, @pomi.
the most impressive species are Fossorochromis rostratus, which is also my favourite , and Aristochromis christyi with his aristocratic nose ...but there s more interesting to see..
i hope you ll like them..
vue of my tank..

my beautie..large male Fossie..
Fossie..close up
a juvie Aristochromis christyi female
a crowd of predators
Protomelas similis male..
Close up Similis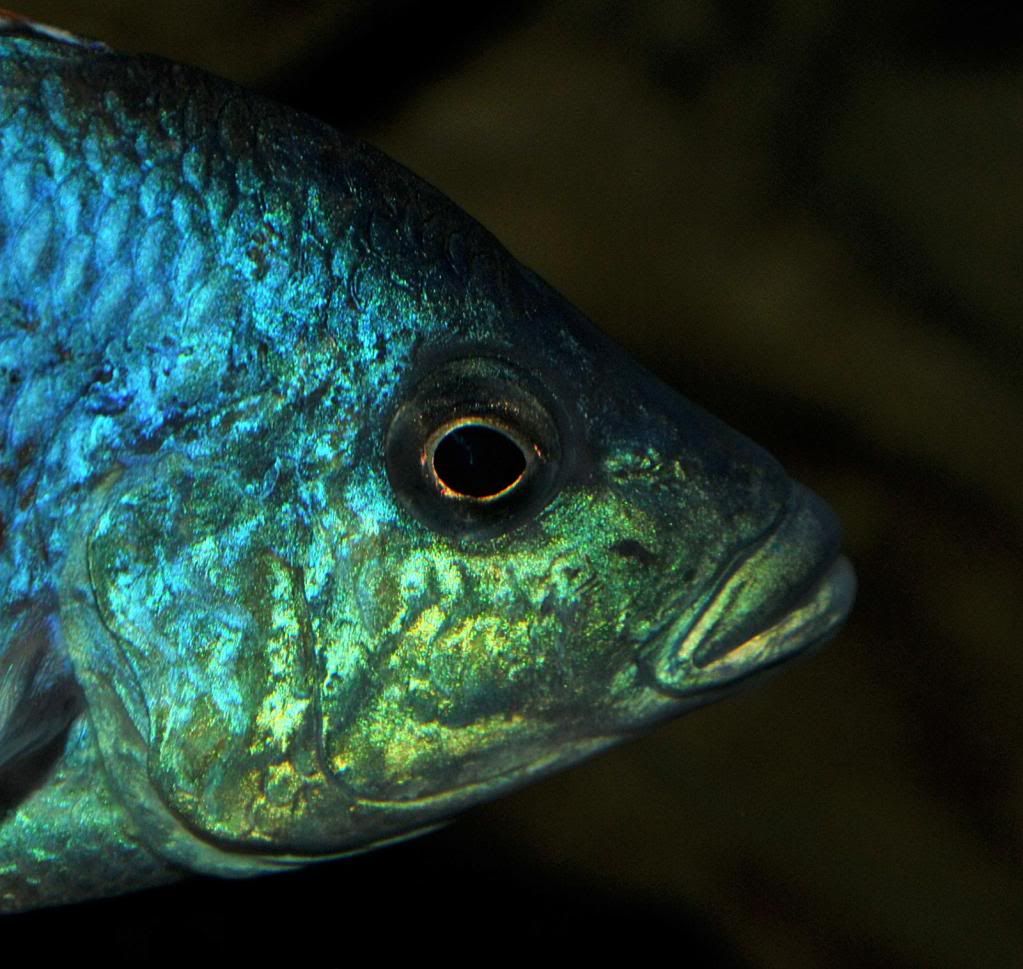 Nimbochromis livingstonii large male portrait
a "living stone"..female
another spotted one..
a dolphin..
Electric blue..portrait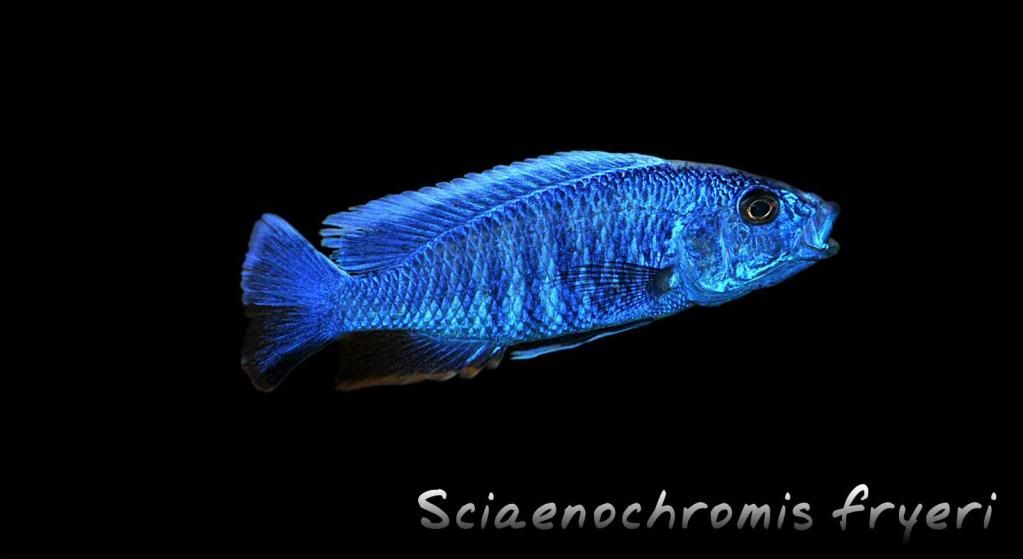 my friend, @pomi at work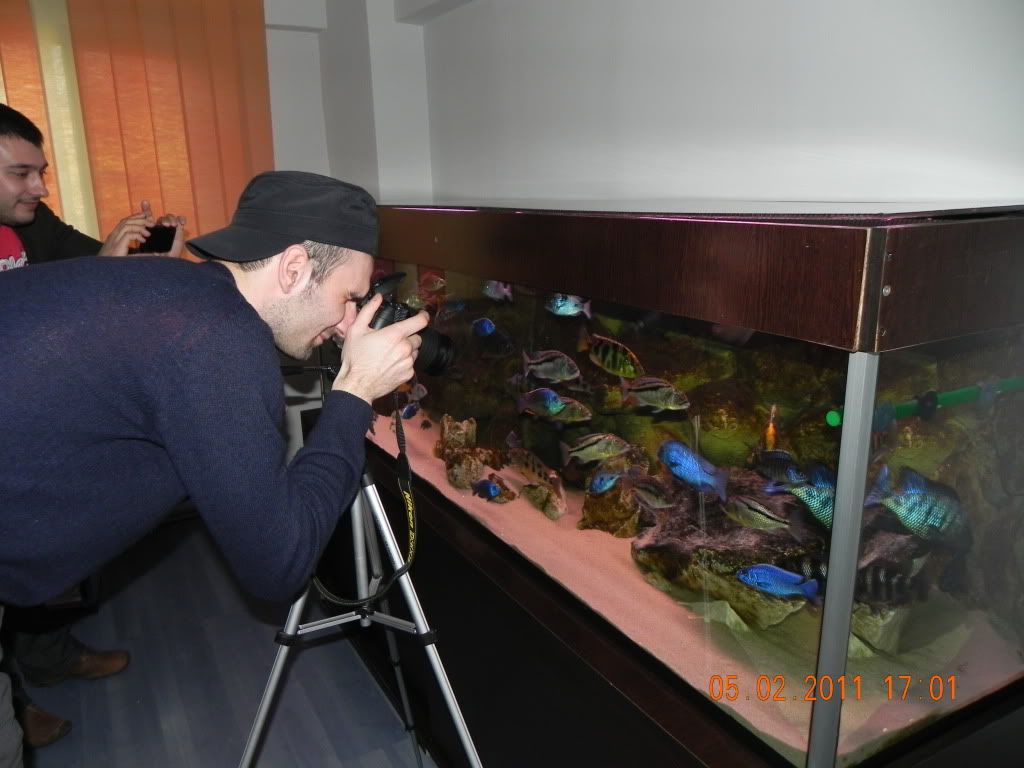 4 Malawi cichlids addicted..me, down left, and my friends..
and some pics made by myself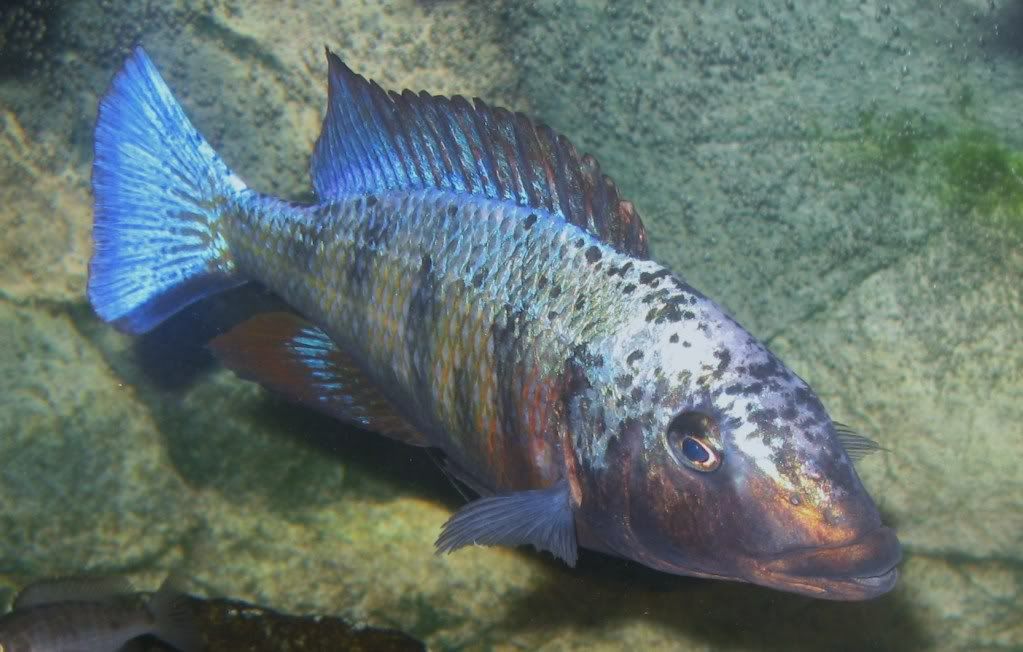 a little Livingstonii
my kings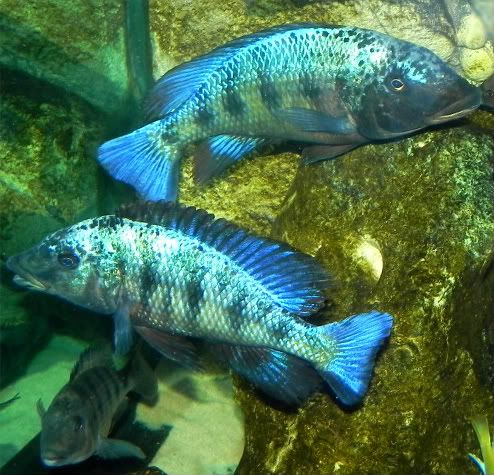 showing off
my Aristochromis showing his real nature..
and a long vid in HD with my tank..i ll promise to you, it worth to watch it... :thumb:
thank you for watching! i will come back with more pics and vids for those who love this kind of beauties..
:thumb: :fish:
crys