Discussion Starter
·
#1
·
Tried to update a few pics of my tank, but the are coming up blurry and all pixelated in the My Tank section of this website, just wanted to share a few pics, hope you all enjoy!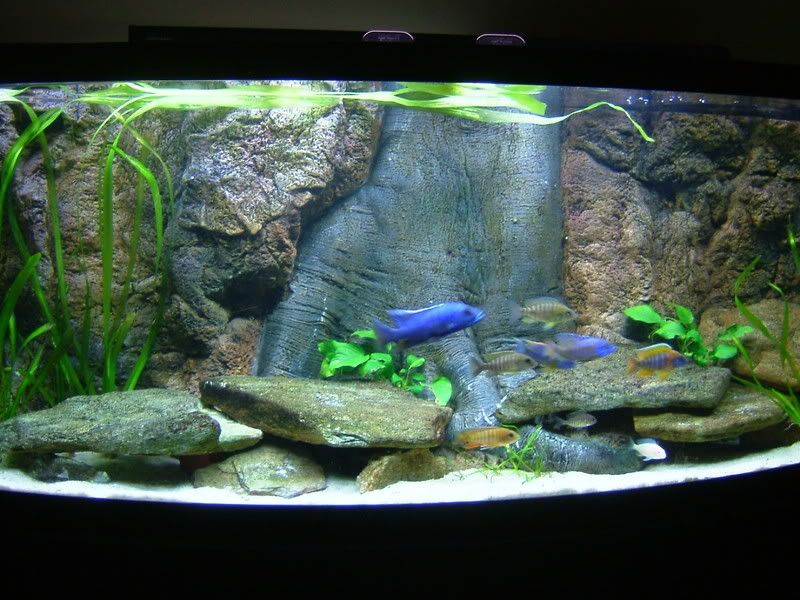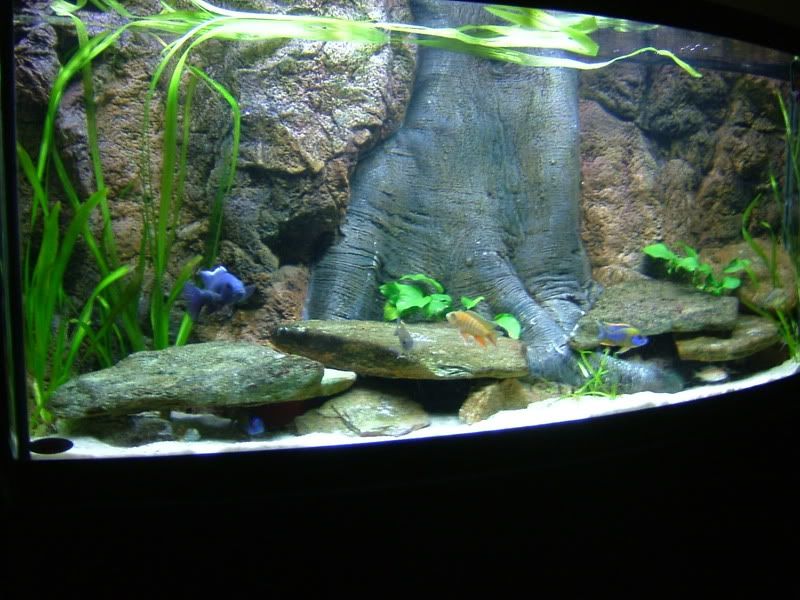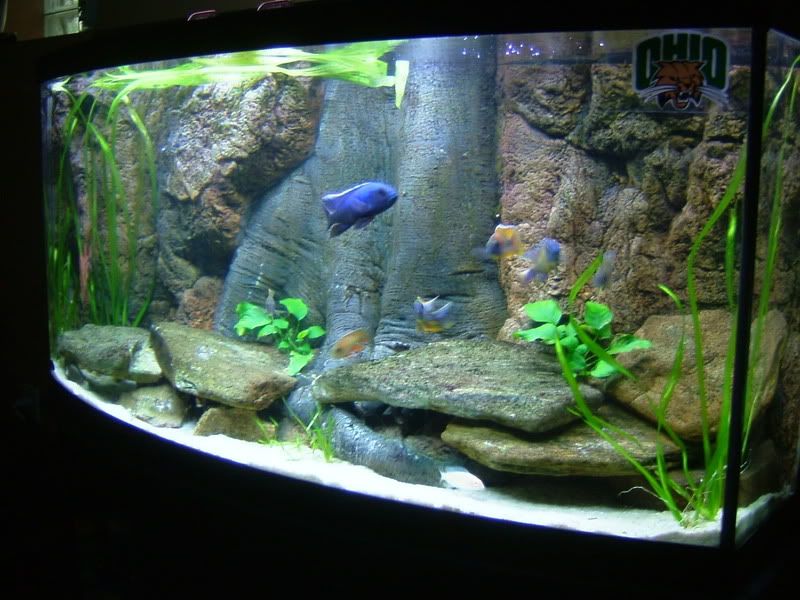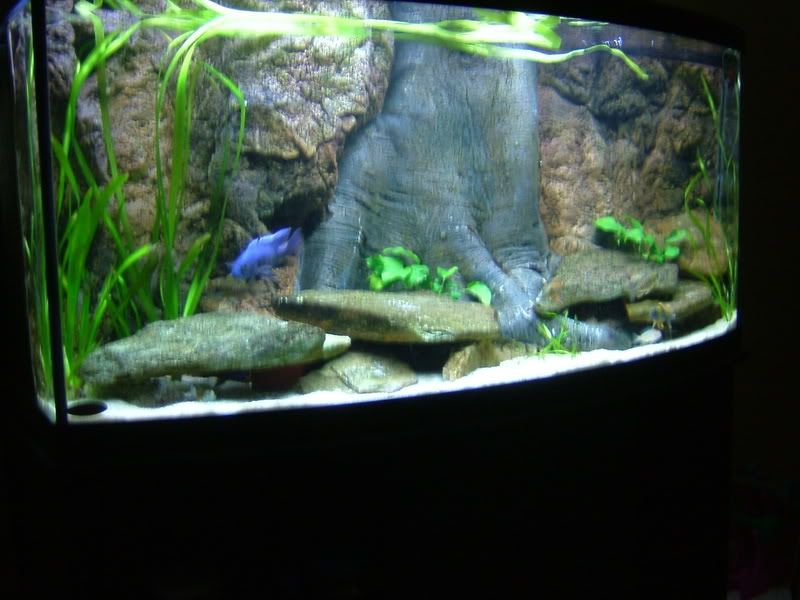 My goal was to recreate the Lake Malawi Biotope, with the tank itself being a section of the Bank of the lake. I wanted to use the rocky outcrops as well as the tree root, and various live plants to make it seem as realistic as possible. The tank is still not exactly how I like it and I will continue to tinker with the rockwork over the next couple of weeks. Any input on how I could improve would be greatly appreciated!
Most of the fish as you can tell by the pics are juvie males, all within the 1.5 to 2" mark, the goal was to limit the all male tank aggression as they age, as younger fish are more tolerant of eachother as they mature
The last 4 fish who are late bloomers (slow to color up) , as demonstrated by the pics are my Baenschi, Stuartgranti (yellow regal who just started and is filling in nicely) my Masassa Black (Yellow Collar) and my Stuartgranti Albino, who is just now starting to become flushed with red
My Stock list is
1. Auloncara Baenschi
1. Auloncara Stuartgranti (Ngara Flametail)
1. Auloncara Stuartgranti (Maleri Island Yellow Regal F1) took forever to find this guy!
1. Auloncara Stuartgranti (Ngara Flametail Albino)
1. Auloncara Lwanda
1. Auloncara Masassa Black (Sp. Yellow Collar)
1. Auloncara Jacobfribergi (Eureka Red)
1. Auloncara Rubescens
1. Sciaenochromis Fryeri (Cape MaClear)
1. Botia Lohachata (YoYo Loach)
1. Leporacanthicus galaxias (L-07a) Tooth Nose Pleco