Discussion Starter
·
#1
·
Over the last few weeks I have had a few PM's about the fish in my avatar. Because you guys are asking questions I thought I'd go ahead and add a post about him. Yes this guy is mine (or was). I have had him, a RD and a Sal in my 72 gallon bow front for a little over 5 years now. Recently I have had some problems with them getting along, mostly because the RD had started to lay eggs even though there was no pair formed. At first I didn't think this was that bad because years back my Sal had done the same thing. However the RD was much larger and protective. I have done what is best for my fish and given them to a few different people. My JD is now with a friend in a new 90 that he set up with the hopes of getting him a lady friend down the road. I took the RD and Sal to a LFS. The owner changed his mind and is going to be keeping the RD at his own house. I did this because I wanted to start over and raise some new cichlids. I know most of you would have just gotten another tank but me and my wife have our first child on the way and so I thought it was best to keep the tanks to a minimum with all this going on.
Anyways (after I have trailed off), I will get back to the subject. I don't have many pics of my JD but thought I would post a few.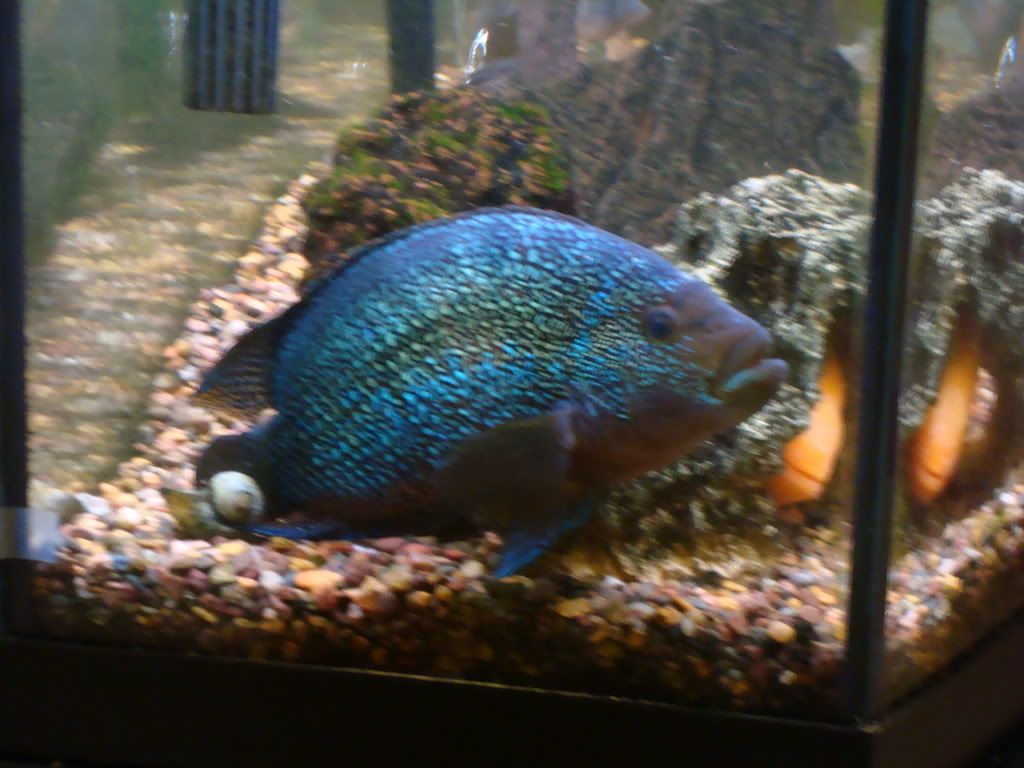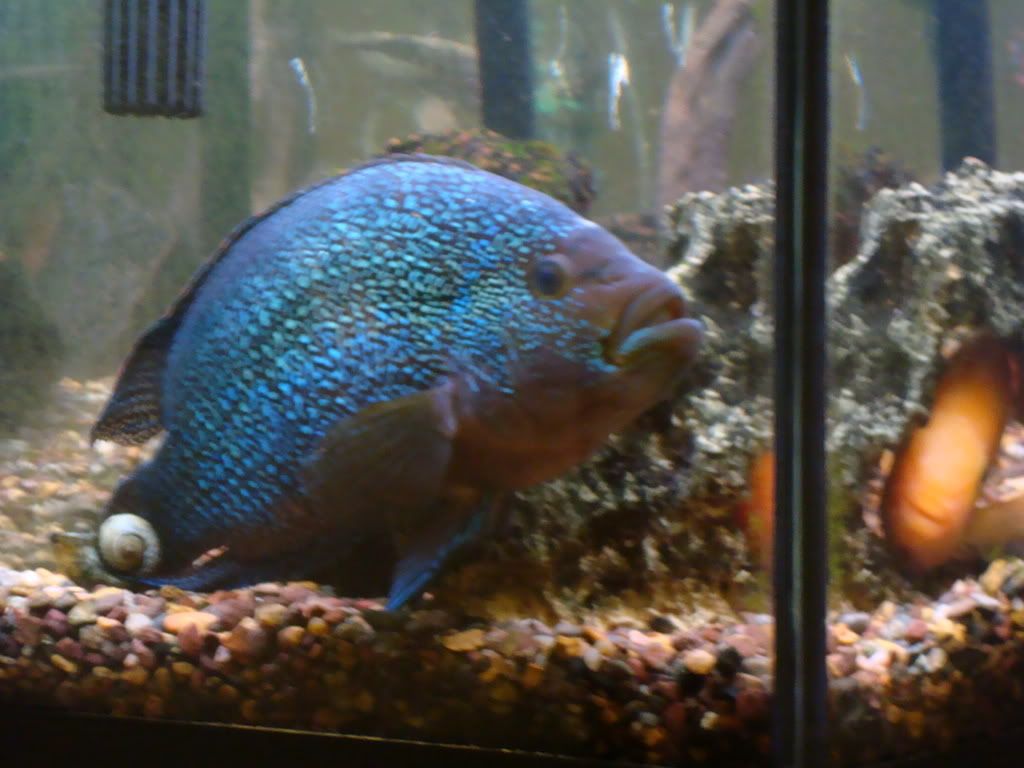 Here are also some pics of my RD and the eggs that it was watching over.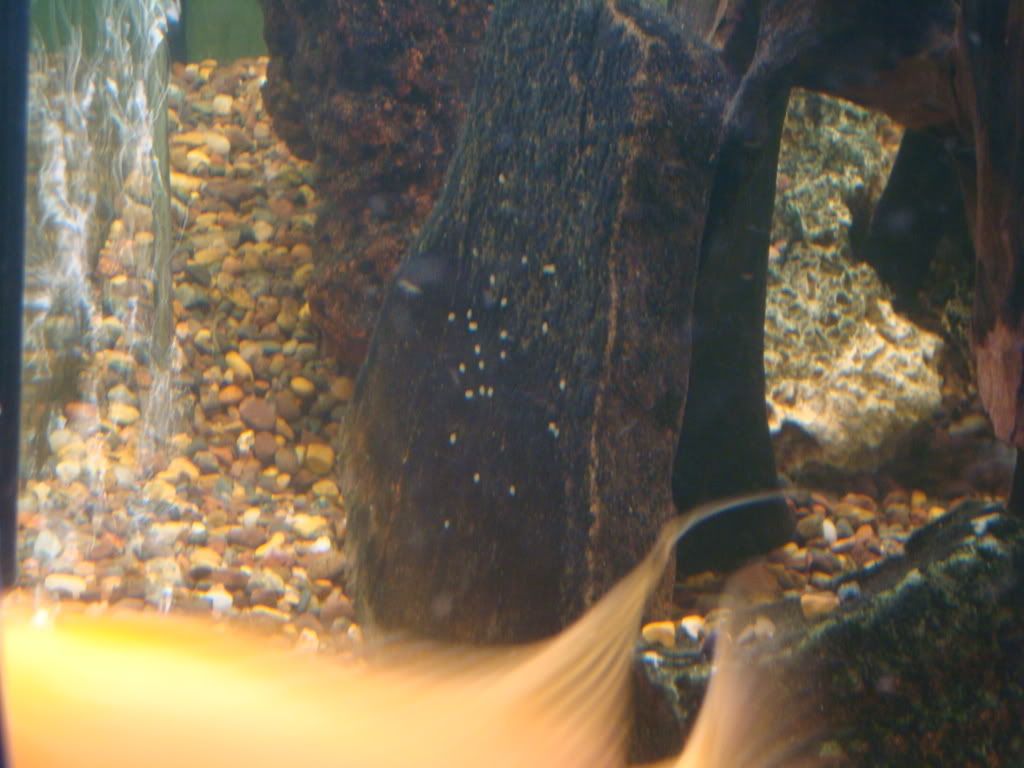 I am really going to miss these fish but was wanting to do what was best for my fish and move on to something new at the same time. Let me know what you think and bring on any questions that you might have.