Discussion Starter
·
#1
·
As the title says, I have five cichlids and I have not identified any of them. I bought two of them from a fish store and the tank was labeled assorted cichlids. I bought the other three at petco out of a tank that had similar type of cichlids.
Take note: The orange fish in the picture is extremely aggressive. I am trying to identify my fish because I need to get more but I do not want to buy anymore that are going to cause problems.
I like the aggressiveness of these fish but I don't like how the (orange) one singles out all of the other fish and chases them around the tank as if he wants to kill them. Now the other fish are afraid to even get near the rocks. The yellow one I have ( I believe it's a yellow lab) is not looking soo good. He has been picked on so badly by the orange guy that he is spending most of his days just hanging out next to the heater looking stressed, ( the temp of my water is 80).
Basically, I am looking to identify my fish and I would also like some suggestions on what fish I should stick with. Thanks
This fish is brown but kind of has a blueish tint to him.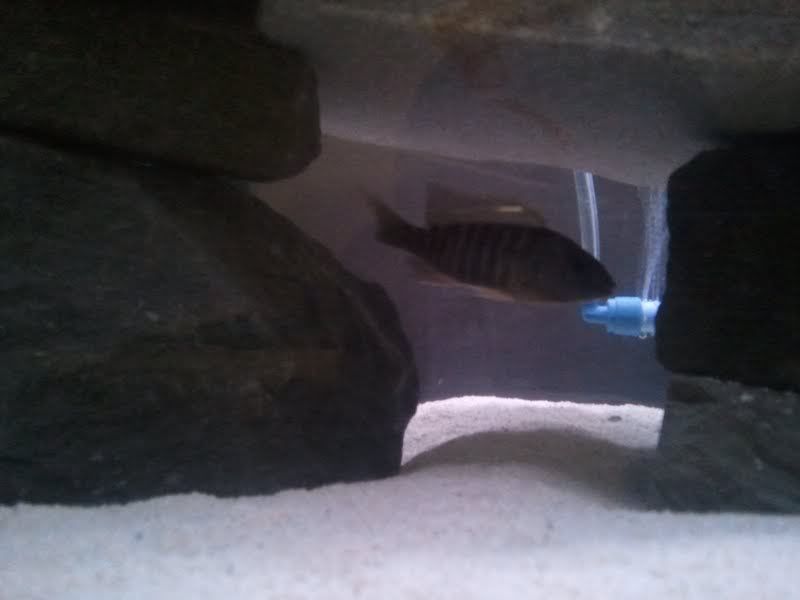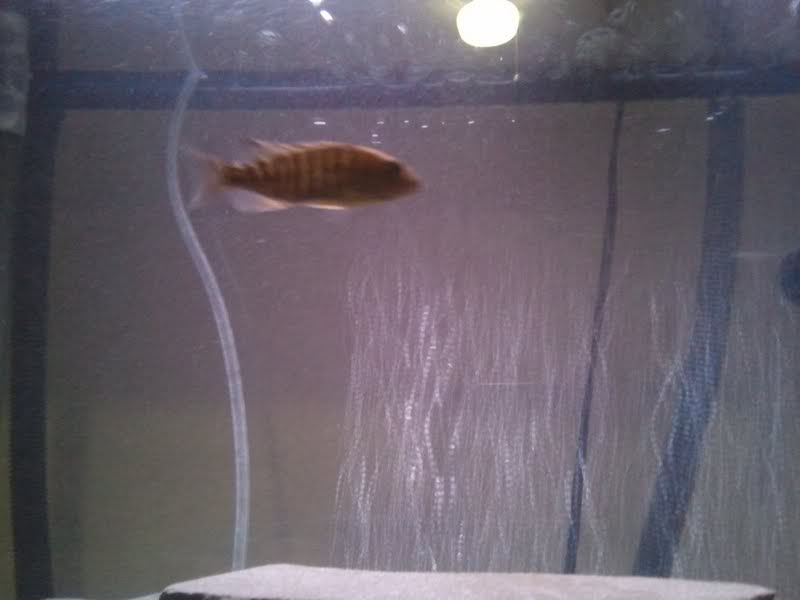 This is the orange guy (aka the boss of the tank) and a yellow and black striped cichlid.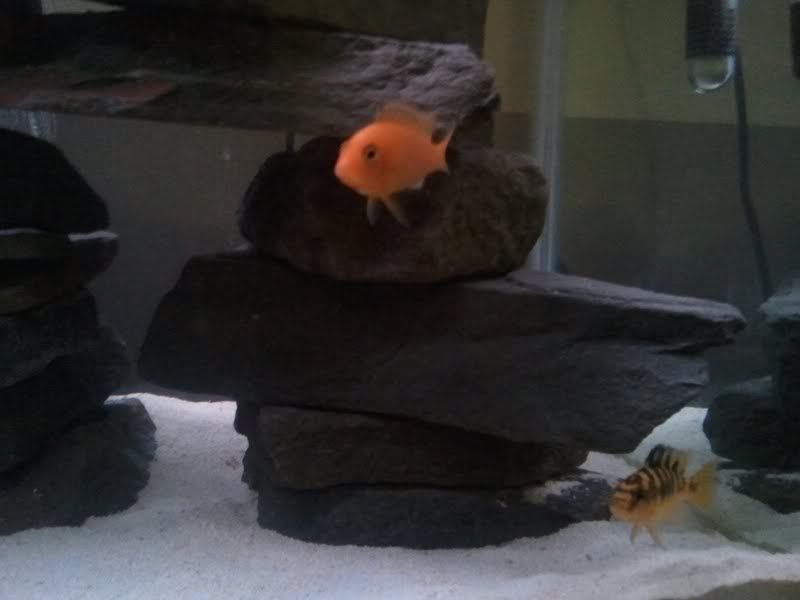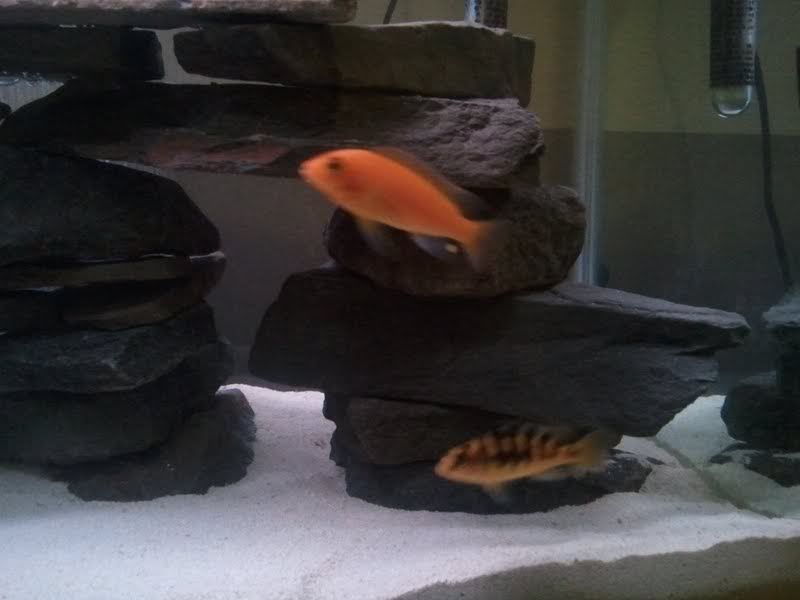 I think this is a yellow lab and im pretty sure he is about to die from stress
This is my blue cichlid, I think he might be called an electric blue but I am not sure completely.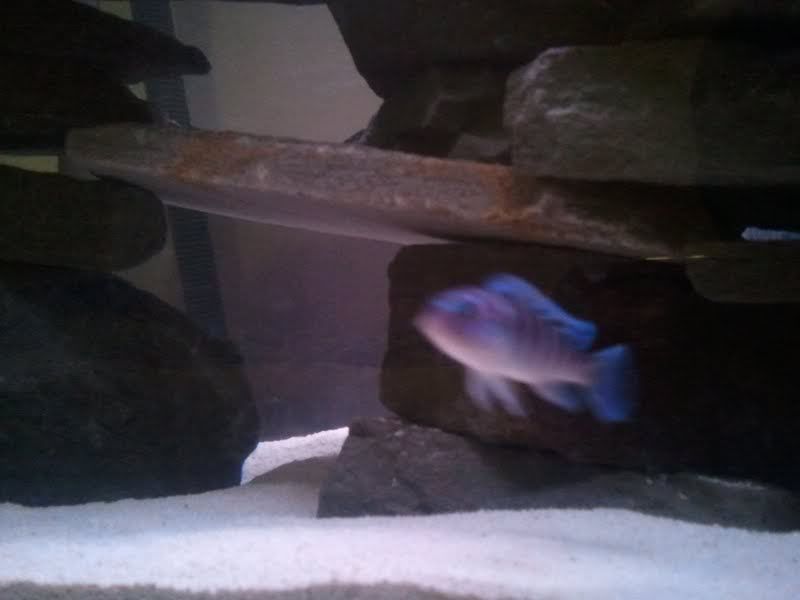 Sorry if some of the pictures are hard to see, I'm using a camera phone