Discussion Starter
·
#1
·
Hello to everyone, fisrt I want to apologize for my English, because it' my second language and I might make some grammar mistakes. After looking at the other people's DIY background projects, I decided to make one on my own. So here it is. PS..I am not a computer person, but i will try to upload the pictures so you can give me some feed back. plase be honest, tell me what you think?
(I found a 55 gallon aquarium on the street, asked the owner if it's leaking or if it's cracked, he said no, he just does not need it because he got a bigger one, and he would be more then happy if I will take it, so i did, with the idea :idea: in my head of making a DIY background project i always dreamed and wanted) (I also got wooden stand from him) free of charge
So here it starts, my little project... (Thanks to all you guys who posted your DIY backgrounds in here, it really helped me to not only pick the right tools and material but also the the style of the rocks.
thats me carving out the styrofoam, I used GE silicone (#1 clear) to glue two big blocks of styrofoam, waited about two days to make sure it is cured, and then started cutting it with different knifes.
these are the tools I used to apply the cement on the styrofoam.
Cement coloring - black, acrilic fortifier, Quikrete cement - Mason Mix.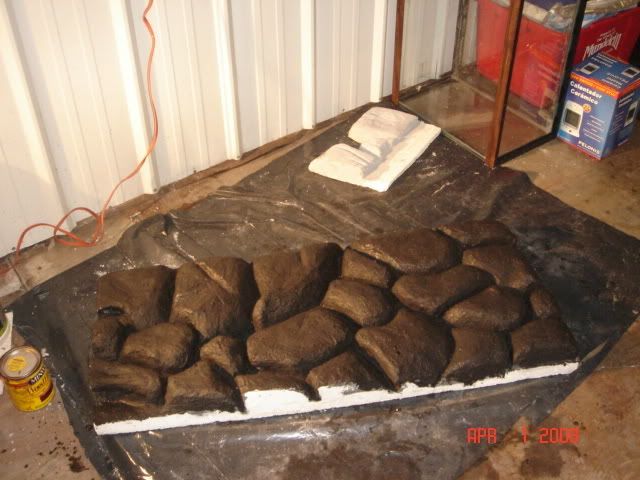 Third coat of cement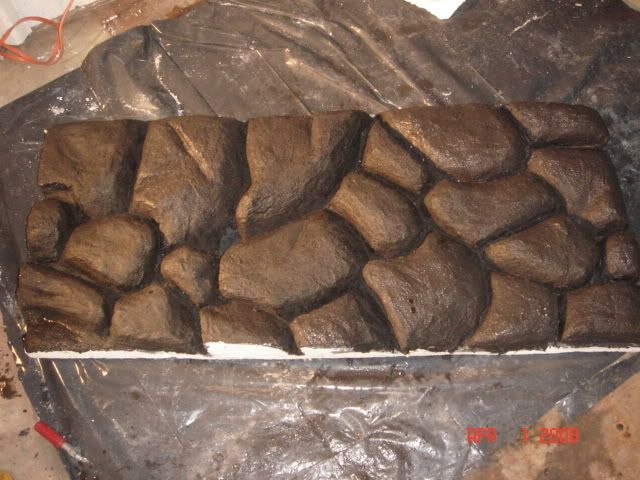 Third coat of cement
Third coat of cement
more pictures are coming this week.