Discussion Starter
·
#1
·
About a week ago, I received four more wild caught
Altolamprologus compressiceps Muzi gold head
to go with my existing two. The two I already had are both males and are (were) buds. In the new group of four there is a very dark large alpha that had the respect of his tankmates and the affection of the females. Now that both groups have been joined and my existing boys have got their first wiff of pheromones, the battle for alpha has begun. I never got to see this with my calvus as I only have one male. I have enjoyed the posturing these Muzis have been doing. In any event, below are a bunch of pics of the three males. Pic quality is not as nice as I would like but, its the best I have at this point.
These first few pics are of one of my exsiting males (we'll call him "
Mondavo
").
He seems to be winning and I hope he does as he is my favorite.
I think he is an amazing specimen and would love for him to sire fire.
Mondavo
Mondavo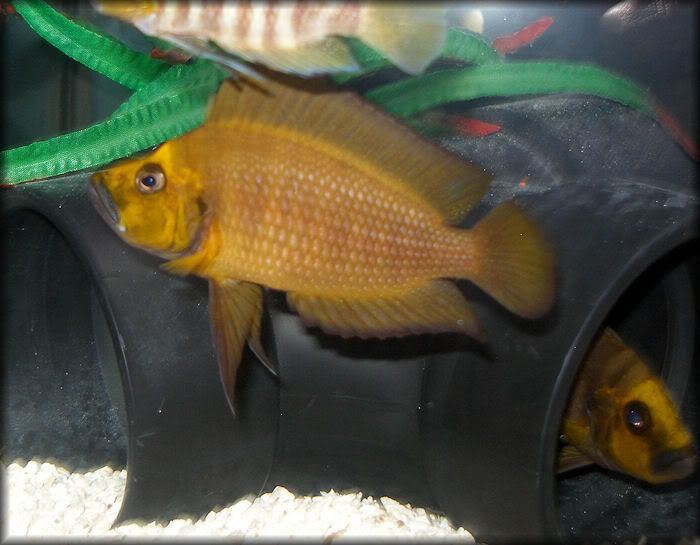 This is "Tsala" he is the other existing male, a traditional Muzi gold head with dark barring.
He is the biggest and gentlest and has no intrest in competing.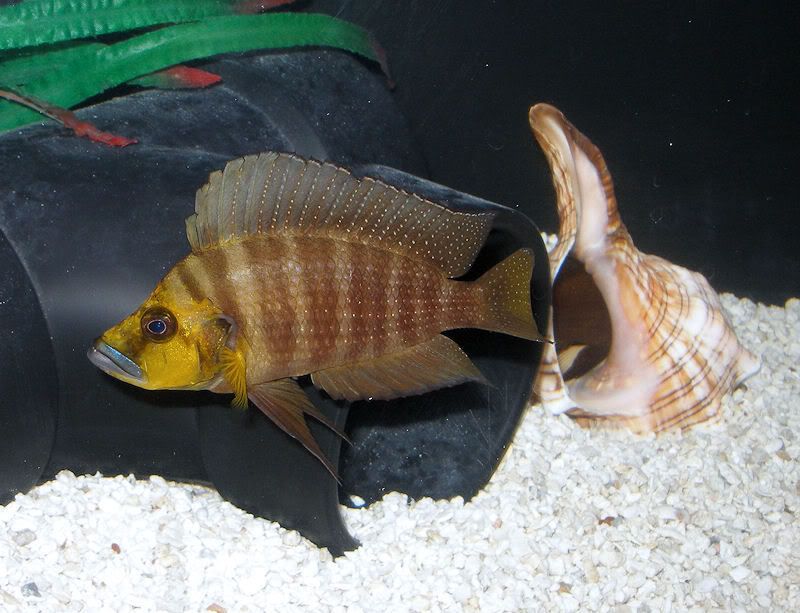 This is "
Tsididi
" the new male, big dark guy in the background and
Mondavo
is in the foreground.
Tsididi
in the foreground all puffed up
Mondavo
(foreground) and
Tsididi
(background)
Mondavo
(left) and
Tsididi
(right)
Mondavo
(left), Tsala (right), &
Tsididi
(bottom)
All I can say is, "I wish I had my DSLR for these pictures"