Discussion Starter
·
#1
·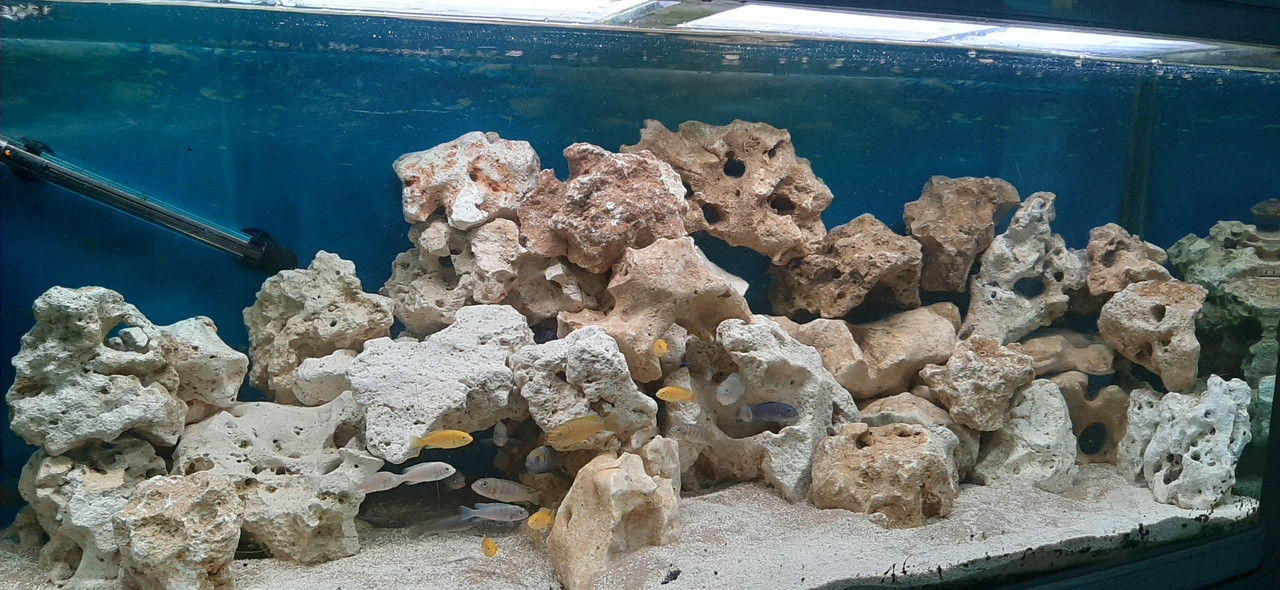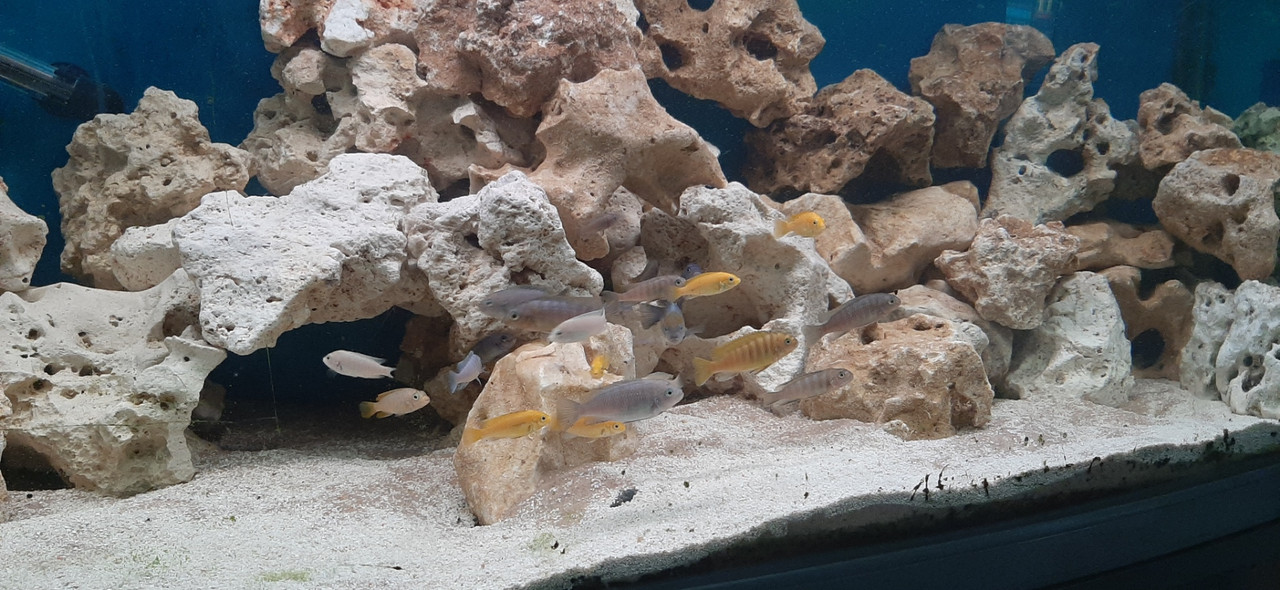 Hello thought I would share my setup.
Tank is 51"x21"x19" 320ish ltrs, have been keeping SA/CA cichlids for over 25 years but through lockdown decided to have a change around to an African setup.
Currently stocked with,
3 Tropheops elongatus kumwera(1m2f)
3 Cynotilapia zebroides "Cobue" (1m2f)
3 Metriaclima Zebra Gold Lions Cove(1m2f)
5 Labidochromis caeruleus(yellow Lab) (unsexed juvs)
5 Metriaclima greshakei(1m4f)
3 Cynotilapia sp. Hara Gallireya Reef(1m2f)
3 Labidochromis chisumulae(unsexed juvs)
3 Tropheops sp. 'aurora'(1m2f)
All good so far and no sign of real agression yet, all fish are around 1.5"-3".
Any comments or advice are most welcome,
Cheers.