Discussion Starter
·
#1
·
hello! need some confirmation on the fish below. : )

pic # 1 - i think its a melanochromis auratus (female?)
pic # 2- lfs told me this is a melanochromis johanni?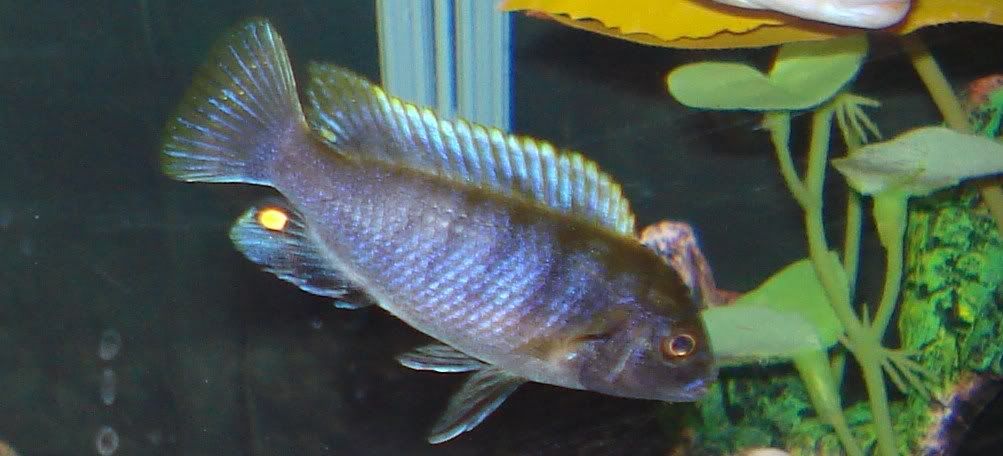 pic # 3- lfs told me this is a hongi? he has a rich dark purple with black stripes and has yellow on his tail and top fin? tryed to get a better pic but he's a litle camera shy.. : )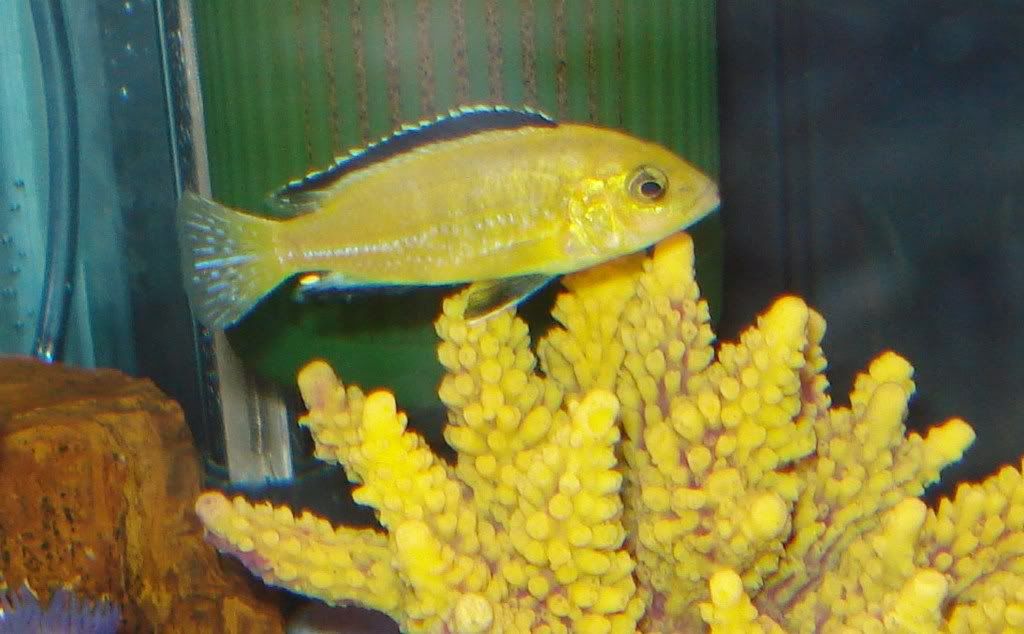 pic # 4- lfs told me hes a yellow labidochromis?
pic # 5- lfs told me this is a rusty cichlid? i swear he was orangy to yellow when i bought him now he has a purple tone to him... wierd..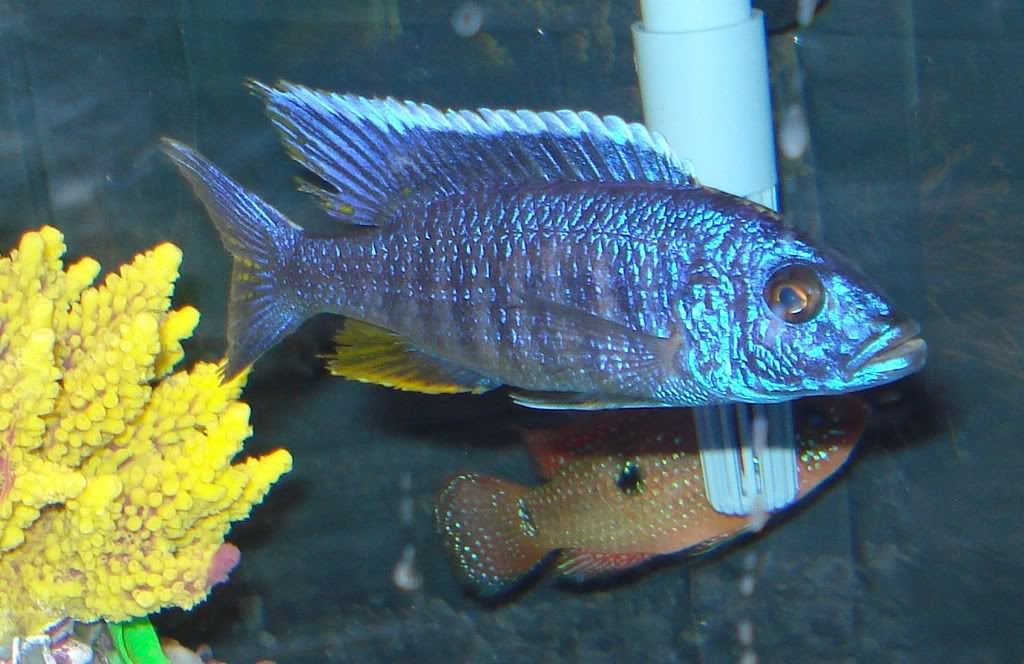 pic # 6- just got this guy today, hes beautiful! lfs told me this a aulonocara peacock? hes the biggest fish in my tank and even the little guys are picking on him......moved some decorations around, i'm hoping i can keep him....
pic # 7- heres a group shot of my fishys! the red one, i was told is an african jewel cichlid
and the 2 blue/purple ones i'm not really sure , i've had them at least a year now and everytime i look at them they change colors sometimes they look like my cobalt zebra other times they have black bars..??
any help would be appreciated!
Thanks