Discussion Starter
·
#1
·
So i've decided to setup my old 55g to replace my 20g long and move my fish over to that..
Currently have 5 neon's, 6 bleeding hearts and 2 full grown bolivian rams.
I am thinking about getting rid of the neons and replacing them with 20 Cardinal Tetras, Adding 6 more bleeding hearts and keeping the 2 Bolivian Rams.
That would give me 20 Cardinals, 12 Bleeding hearts and a pair of Bolivians.
Whatelse do you guys think i can put here, maybe another tetra or maybe another dwarf cichlid species? or leave it :-? Looking for some ideas.
OLD TANK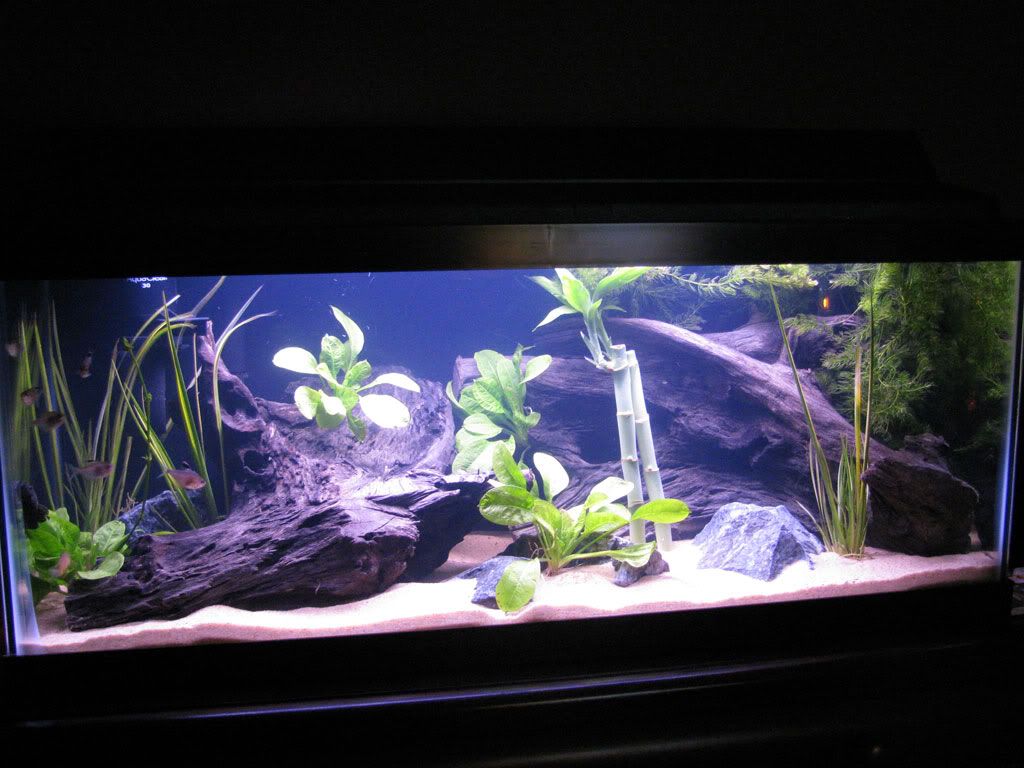 NEW TANK