Discussion Starter
·
#1
·
I just measured my fish. I always thought my largest female was 4-5". I was wrong. She is measured from nose to tail at 6.5"... Now the alpha male is at least 2" more than her so he is about 8.5-9"
Well, the reason why I pull them out is that there were spawning going on. She dropped her tube 2 days ago. And this afternoon, she did lay her eggs. Here is a picture of her holding.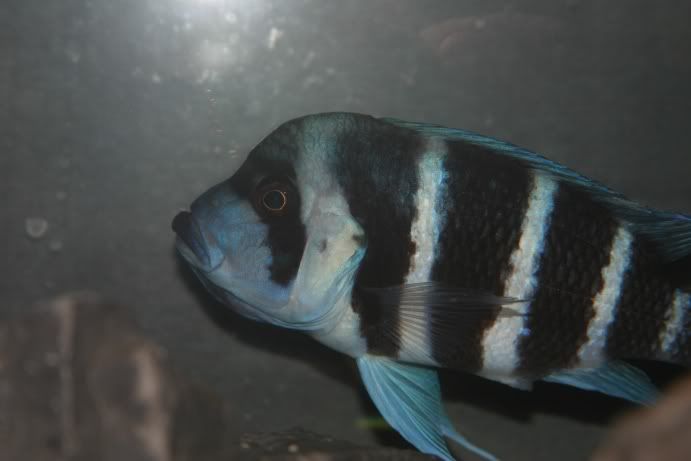 This is almost exactly a year after I bought the group from Steve Perryman. She has total including this time 5 spawns. The earlier 4 spawns were not full term. She split her eggs from 2-10days. So after a 5 minutes debate inside my head, I decided to strip her. Here is a picture of her eggs.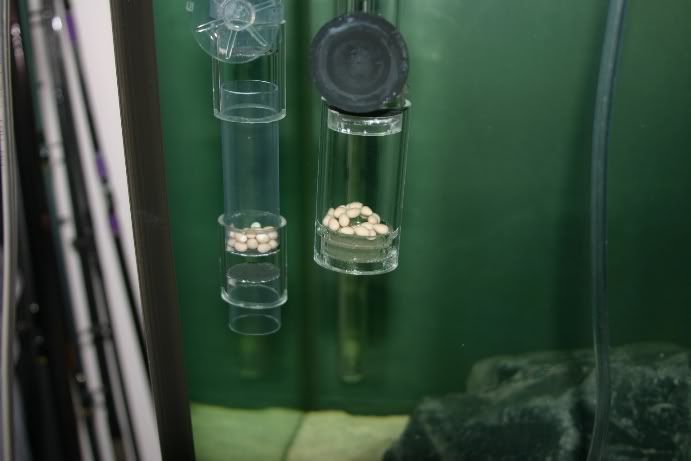 I crushed a few eggs cause my female jumped out from my hand while I was striping her and damage a few eggs. And some eggs appear to have some white stuffs on them. They are not fungus. They are actually some string like stuffs attaching the eggs while she lays them. They do come over after a gentle rocking back and fore in the water.
Well, I still have to take the damaged eggs out but I don't want to bother the fish anymore tonight. I will take them out first thing in the morning. What an exciting night.
Wish me Luck, I will keep updating this thread.