Discussion Starter
·
#1
·
As with any new group of fish, I obsess trying to figure out how best to photograph them. A fast moving kilesa & callo tank presented me with a new challange (espccially without my DSLR). I also battle tank imperfections: I picked up as a used tank and it has some beauty marks that drive me a little crazy (it takes some paint shop pro work to remove the beauty marks). In any event, I am starting to like the photos a little more. The male kilesa has colored up and is defending his pit and trying to entice the girls into it. Combine that with all the male callos coloring up and it has been a fun and pretty tank to watch.
I have bombarded you guys with pics - sorry
I'm in that
"new toy phase"
with this tank. I always love all the pics you guys post so hopefully I am not torturing you
Anywho, here are some recent pics....
Male kilesa defending his pit and sand castles. I just couldn't crop out that subdominant male shooting accross the top.
Looks like the camera focused on him instead of the big male in the pit.
I was hoping to get the big male in focus because his gills were flaring
I like the sub male spitting sand on the left and the color of the male collo above him
The Big dominant male letting the sub know
"who the boss is."
The sub dom male and one of the girls
I've got two males that are much smaller, here is one of them with one of the male callos coloring up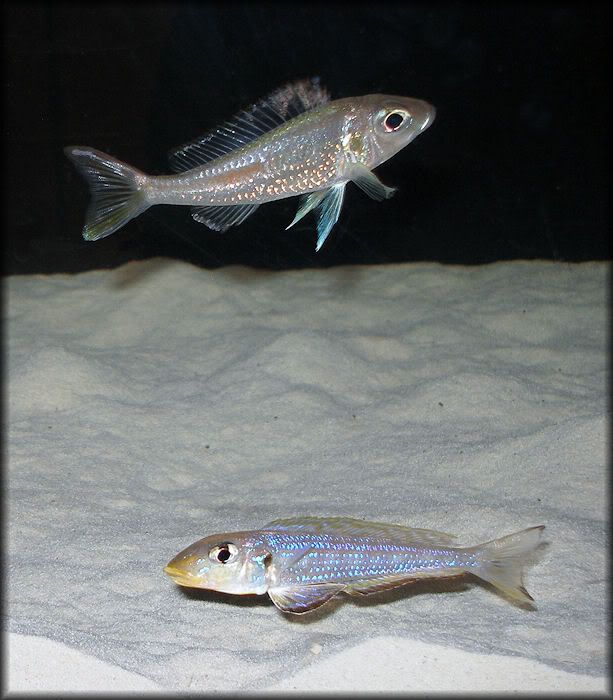 Couple of the girls