Discussion Starter
·
#1
·
I have 6 JD's (3 are 3.5-4 inches and 3 are 2.5-3 inches) in a 55 gal tank with two 60 gal rated filters running. I feed them a small amount of omega one cichlid pellets three to four times a week and frozen brine with spirulina once a week and I have live java moss if they want to nibble on that. The only reason I have so many JD's in one tank is Im waiting for them to pair up. Once I get a pair Ill remove the others as they begin to get aggressive.
My large Male "Jack"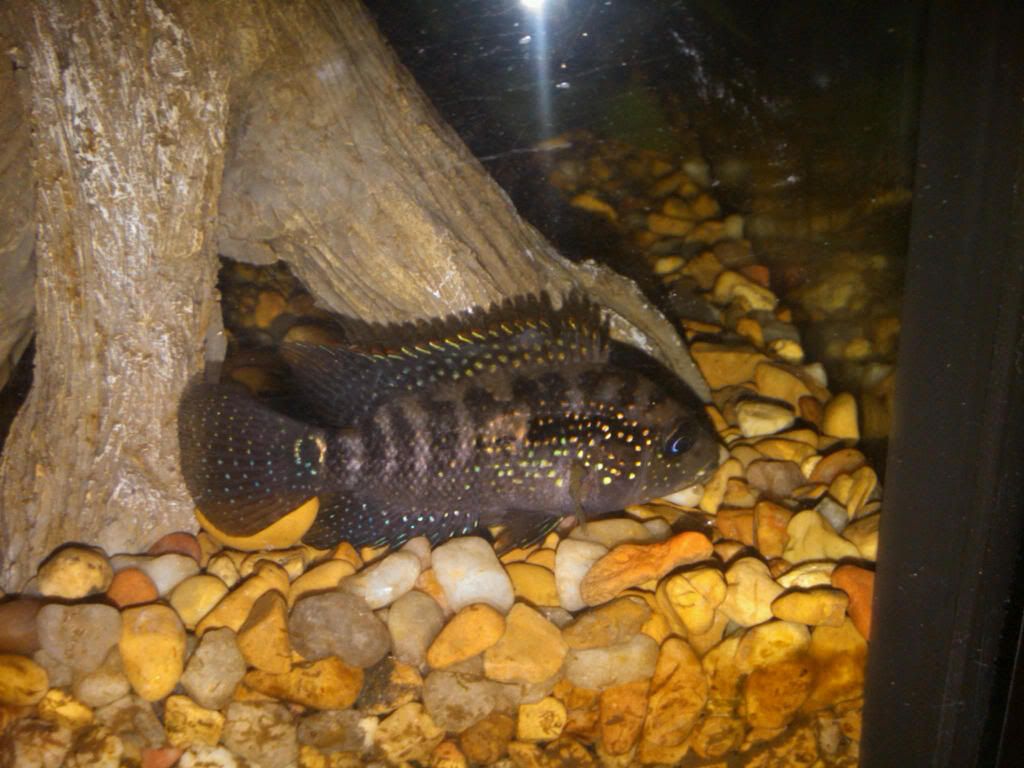 My large female "Jill"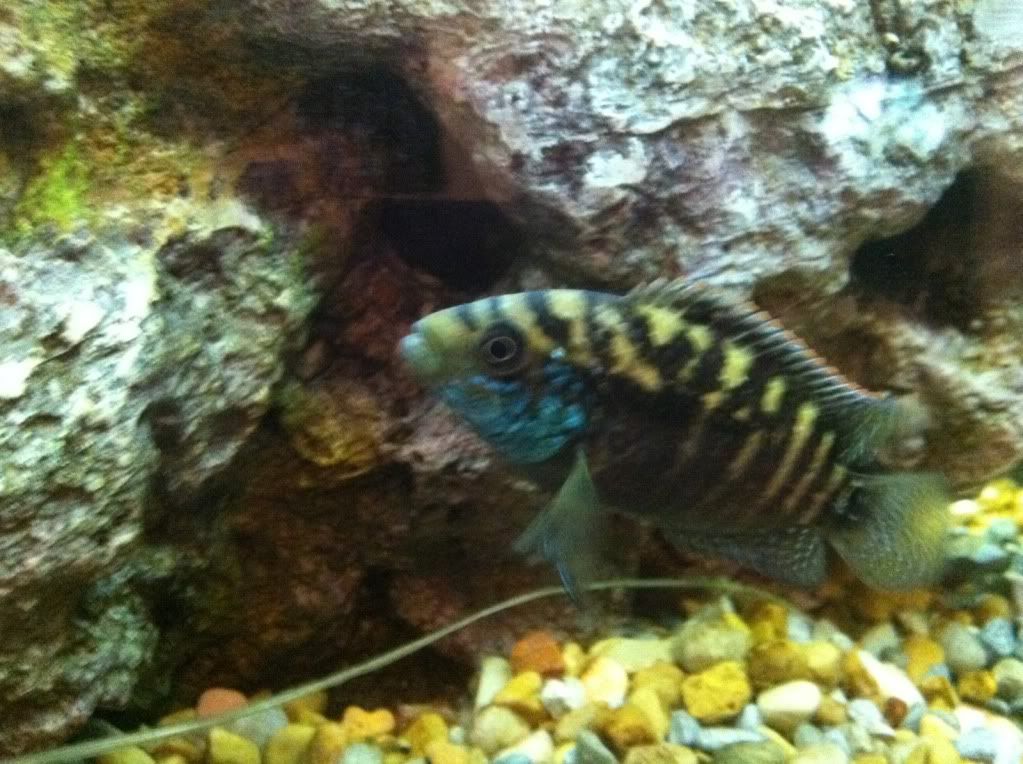 The Tank