Discussion Starter
·
#1
·
I just noticed some holes on my oscars head & around his eyes. I don't have a light on his tank, and it's hard to see him that good. I have no idea how long he has had these . He also has some redding around his mouth. What gives ? I haven't change my rountine, water test are normal. Any suggestions ?
Here are the speck:
110 gallon tank
1 Oscar & 1 Pleco
Cyled-up & running since Feb 08
Temp 72
Amm. 0
ph-6.0
This is what he looked like before: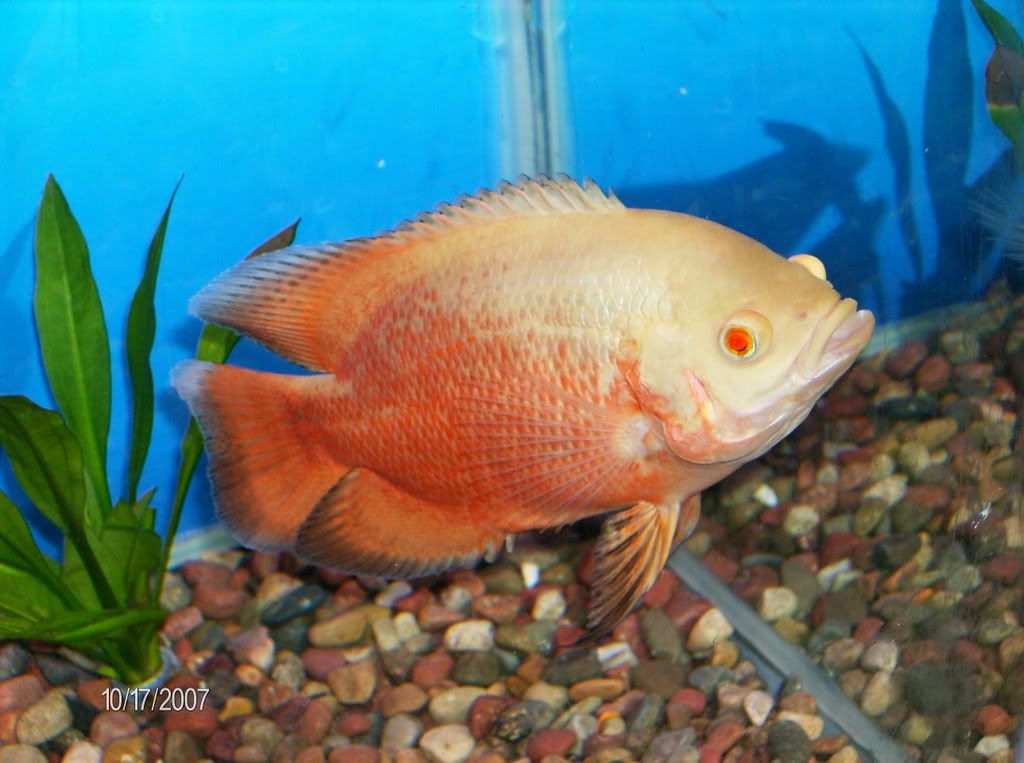 This is what he looks like now with the holes:
If this HITH, just raise the temp, and daily water changes ? Is there anything else I can do ?