Discussion Starter
·
#1
·
Hi guys;
I've been out for 3 days on a family trip, and came back home yesterday; today I noticed 2 of my albino greshakeis are really skinny! Don't know if it's just lack of food or if this is a disease!
My tank is an 80 gallon, mbunas only;
Water chemistry as of today:
pH 8.2
Ammonia 0
Nitrite 0
Nitrate 10 - 20
GH and KH wasn't measured today, but normally GH is 8 and KH is 6;
40 to 50% Water changes every 2 weeks, sometimes I take a little longer, depending on the nitrates levels; (my nitrates never got higher than 20, and that's the main reason I allow myself to do less often Water changes)
These 2 little fellas are the most harassed of the group; they are constantly being chased, and their fins are usually a little nipped; but nothing more than that until today;
It's been 3 months since I only feed them NLS sinking pellets; I fed them right before leaving for work, and they are still eating like crazy, but their body looks deformed!
Took some pictures to help me describe it; they are lousy, but should help you out: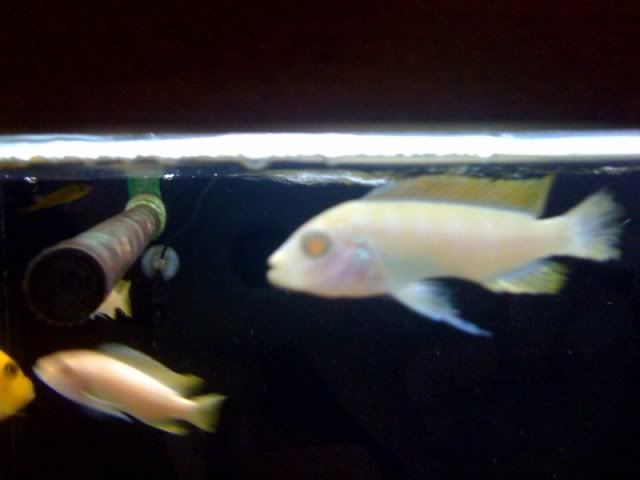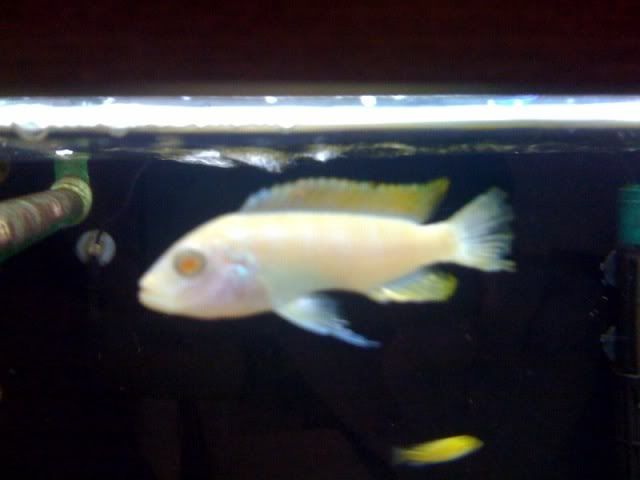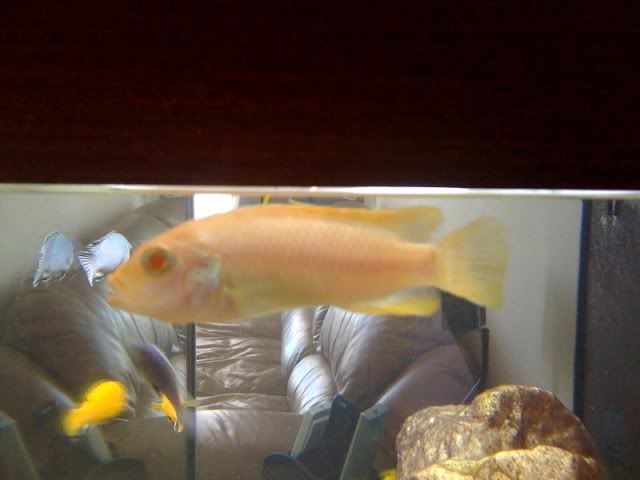 Any ideas?