Discussion Starter
·
#1
·
Hi group,
I am trying to decide what stock I want for my new cichlid tank. I bought a 75G used and it came with fish. I brought all fish home to learn about them and see who I liked before making any changes. From what I have learned you usually keep a cichlid tank one of two ways. First you can keep a few different species and stock one male to several females. Second is you can stock all males of different species. My problem is that I kind of want a little of both.
So I was wondering if I could do a male tank with 1 group of labs and 1 group of acei and that maybe they will breed and indulge the part of me that occasionally wants to see babies while still getting to see the beautiful males. This option would allow me to keep most of the fish I have if having adults would be okay to add stock to. Or would doing this and having ANY females in the tank cause hybrids and WWIII?
These are the fish I have now:
2- Metriaclima greshakei- 2 males
1- Pseudotropheus sp. "Acei"
1- Pseudotropheus elongatus- male
2- Labidochromis caeruleus
1- Metriaclima estherae (Red zebra)- female
1- pearl fish I asked for ID on, maybe Metriaclima estherae (o)?
1- female red zebra's oldest fry
2- female red zebra's youngest fry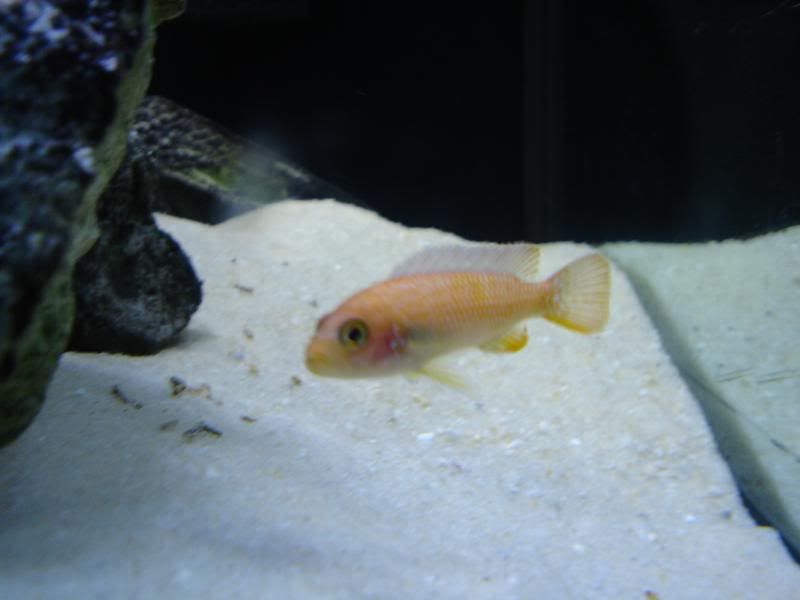 The elongatus is king of the tank followed by the dominant greshakei. The pearl fish hides ALL the time as when he comes out he gets violently chased by the elongatus. Would this change if there was no female red zebra?
So I was thinking I could remove the sub dominant greshakei, the female red zebra, probably her three kids then add to the acei, maybe 4 total, and labs, maybe 6 total, and then various other male species.
Would this work at all?
Would my existing fish tolerate new juvie males being added?
Could I have any peacocks or haps in this male mix?