Discussion Starter
·
#1
·
Hello all,
I got my first GT about a month and a half ago and I have a few questions that I hope you guys and girls out there can help me with. When I was at the LFS that I got it at I didn't notice anything that seemed different about this GT. However, when I got it home I saw that its one eye was different than the other one. I am not sure if any of you can tell me much about its eye or not. I can't tell if it can see out of it or not. I would say that at the least it has some problems. It always seems to get startled when other fish swim by on that side and it has problems with its depth perception (it sometimes misses the food it tries to eat).
Here are a couple of pics I took the other day. Tell me what you think: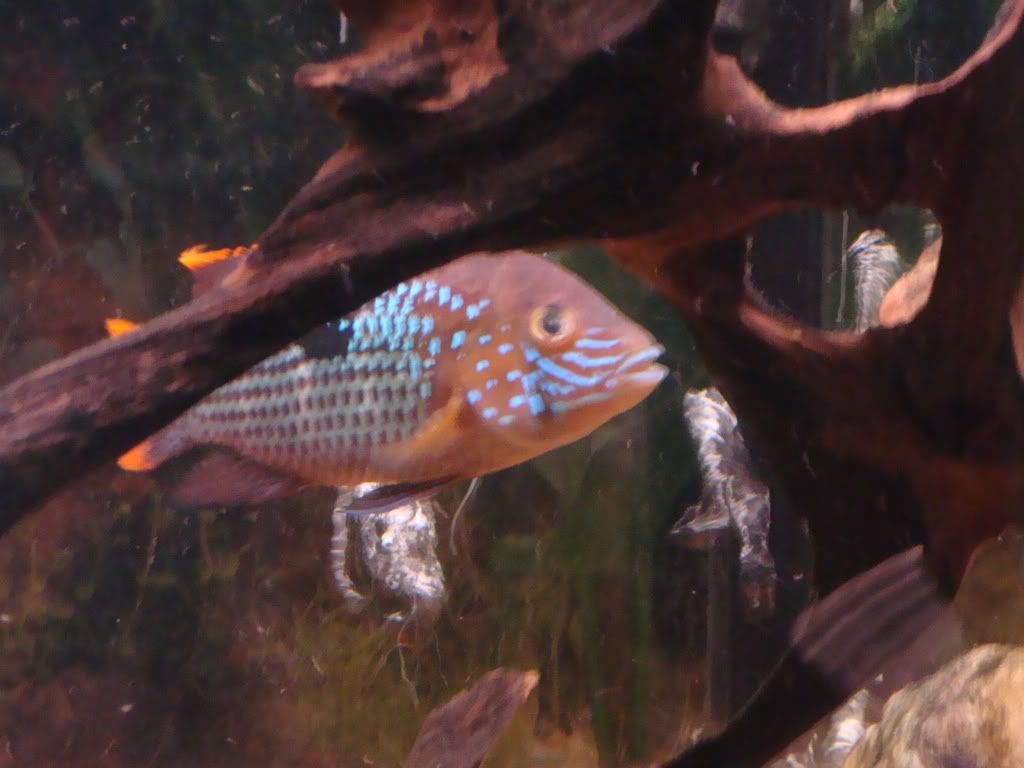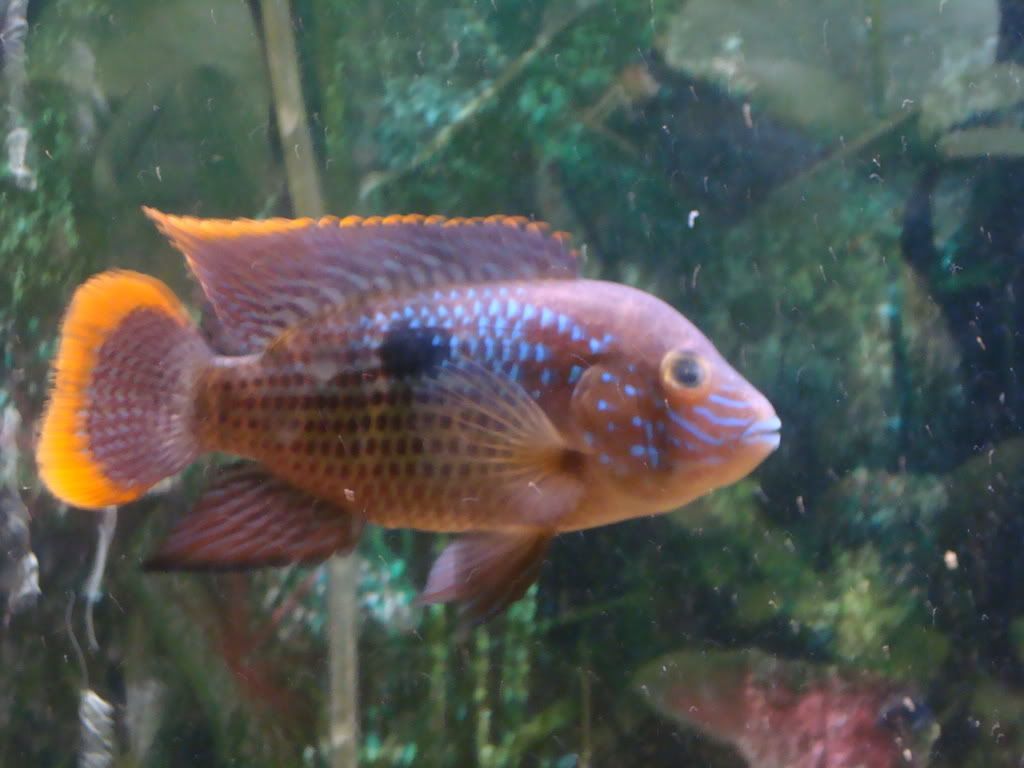 I am not sure if the pics give a great view of the eye or not but I hope someone can tell me something about it. I would say that it looks like a "cat's eye".
Also I was thinking that I had a male GT but have never had one before. Am I correct that this is a male?
Any and all feed back will be much appreciated. Thanks.