Discussion Starter
·
#1
·
Help me please.
yesterday my venustus for some reason tried swimming through a hole that only his head would fit through, he must of been stuck say no more than 20 minutes, but he was stuck that i had to actually nudge him back through the hole....
anyway i noticed he had some scale damage to the top and bottom of his head, and his tail from frantically kicking i guess..
about 5 minutes after the male zebra obvious saw his time to become the dominant tank mate and has gone nuts at the venusuts, chasing him etc etc.
by the afternoon ( even happend around 10am) hte venustus appeared to be over the shock and stopping this and acting normal.
anyway today, things looked bad, he wasnt eating, his wounds look worse and now look bloddy, and his tail looks liek it has got a whiteish scab over it
what should i do? is he going to do
please,
i have a spare tank witha 2 inch flame back anda 5 inch zebra (( medic tank) but i cant catch these two guys out fo the 2 foot medic tank and i dont want the venusuts to be trapped in a tank where he cant get away from harmfull mates.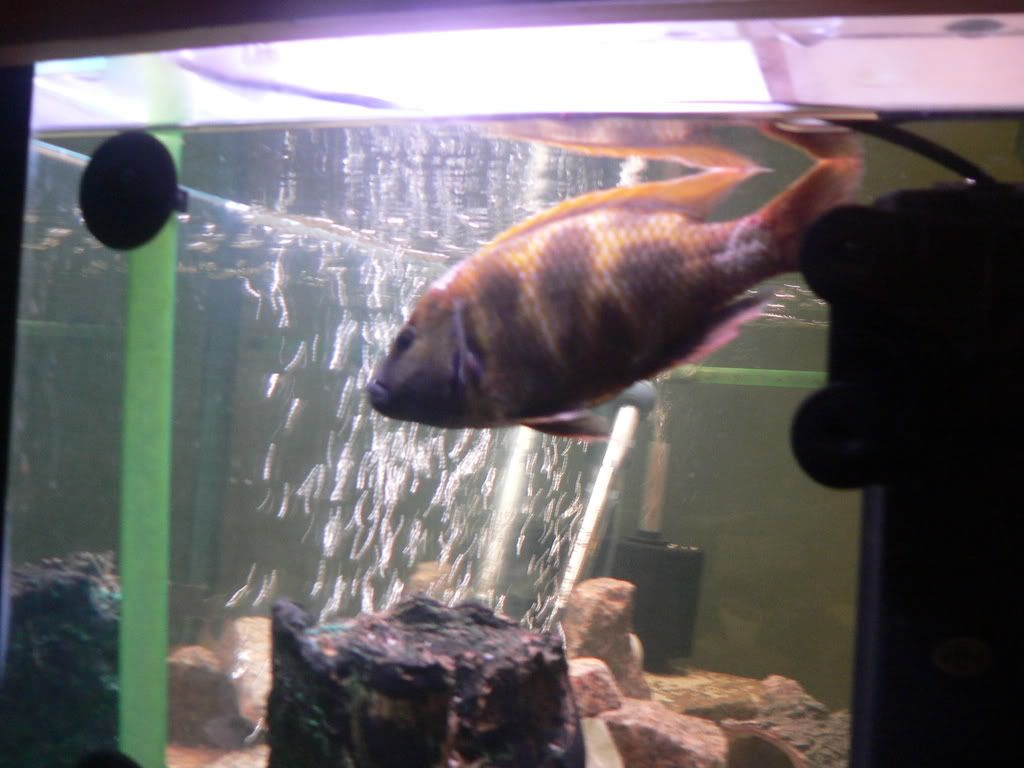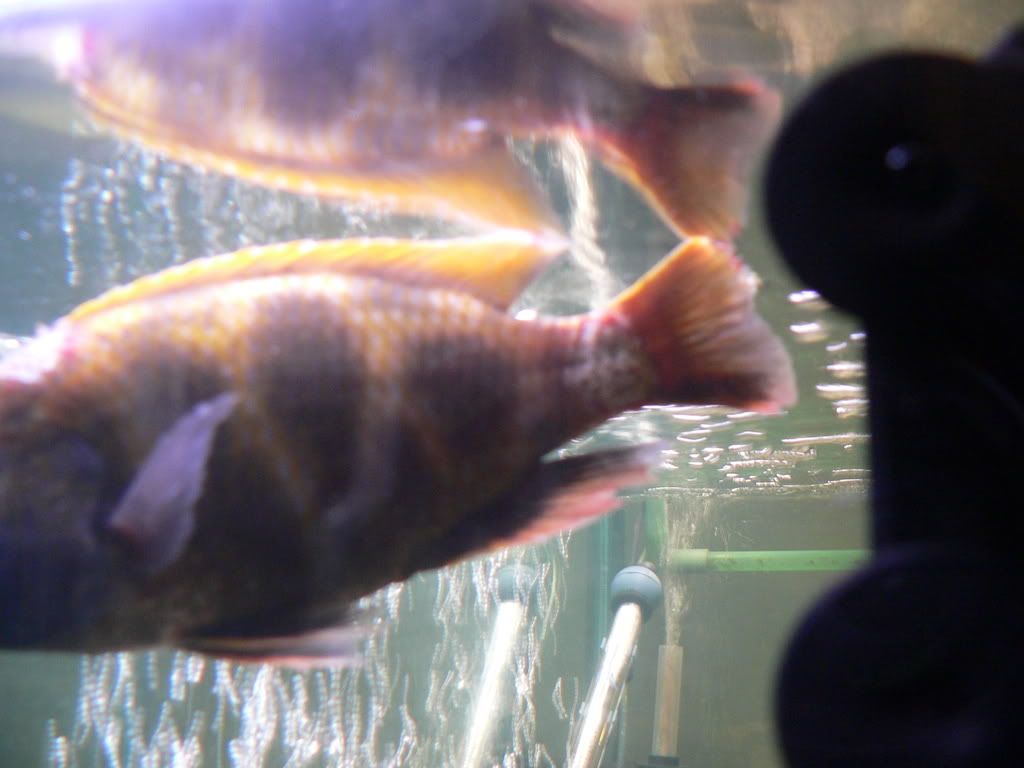 plesaes help me
BRyn