Discussion Starter
·
#1
·
Here is an interesting batch of 2-2.5" Midas I got from Ken 'fishfarm' Davis. 3 of them are kind of yellow-orange color with black splotches :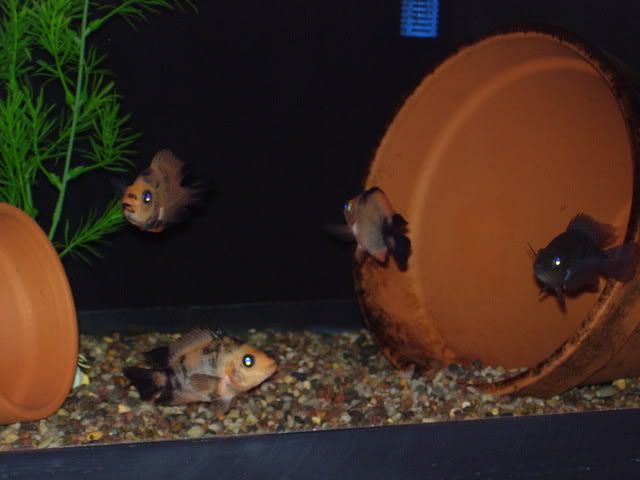 and the other three are kind of generic SA/CA juvie coloration, greenish with black spots, and sometimes black bars when frightened or fighting: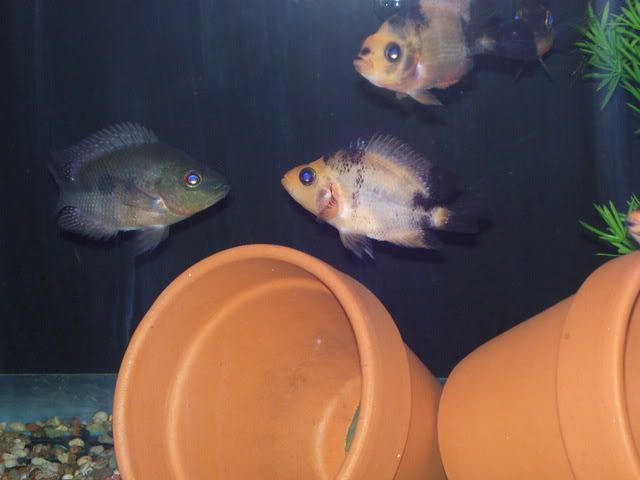 Here is one changing from the generic color over to the orange/black, started about a week after I got them: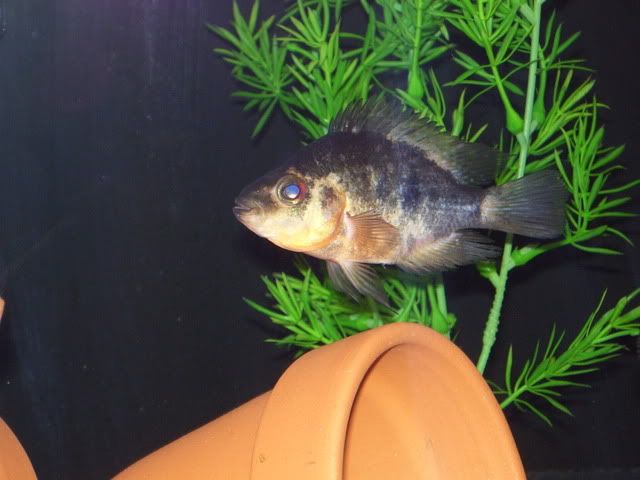 They are growing out in a 75. Should be interesting to see how they turn out. I plan on keeping the one or two I like the best and sell the others off to my LFS. I'm really hoping for a nice example of a yellowish/whitish morph, relatively clean with few splotches...
Eric