Discussion Starter
·
#1
·
So I wake this morning to a rather exciting call from my girlfriend. Turns out she woke up to find this in her green terror tank.
We're pretty sure those are eggs, since they all appeared overnight. We removed the female for her safety, as the male is agressive enough normally when he is just hiding back in his cave. Now he is patrolling the area and seems ready to attack anyone who even goes near the tank. Here's a good shot of him going after the evil camera: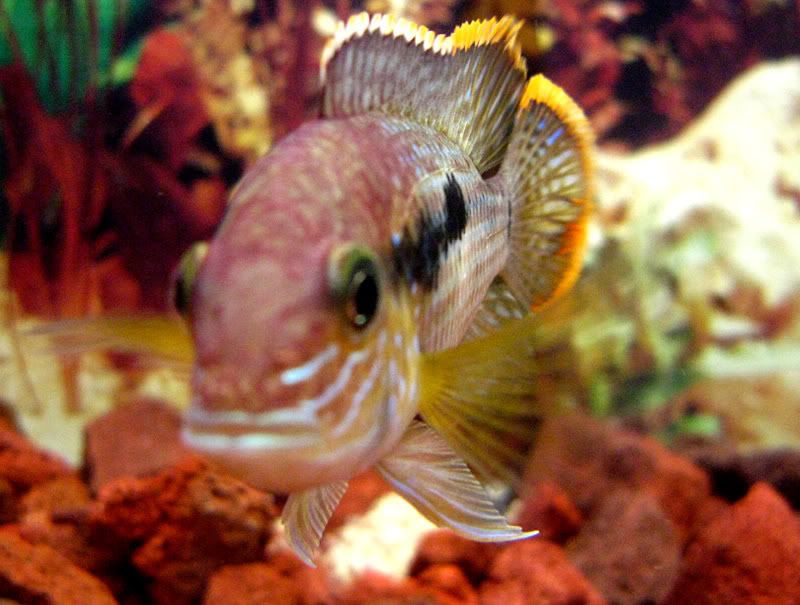 Very defensive. Anyhow, is there any chance for these guys, since the parents are so young (male is only 4.5-5" and female 3.5"). Seems like its to young, we certainly weren't expeccting eggs just yet.