Discussion Starter
·
#1
·
Hi Guys,
I was looking on the web and am really finding it hard to find some sort of list of possible floating plants.
I have 1 pleco, 2 oscars, 5 giant danios and a pictus catfish. I know my oscars and pleco will just rip-up any plant if i tried to plant them but then what about floating plants?
Looked at Java fern but that look quite fiddly and looks like it can get out of control if your not carefull. What i was hoping for is to fins something that i could place on one of the corners that wouldnt get out on control, so something faily bigish if you know what i mean?. So what are the alternitives?
Picture of the tank: (150gal)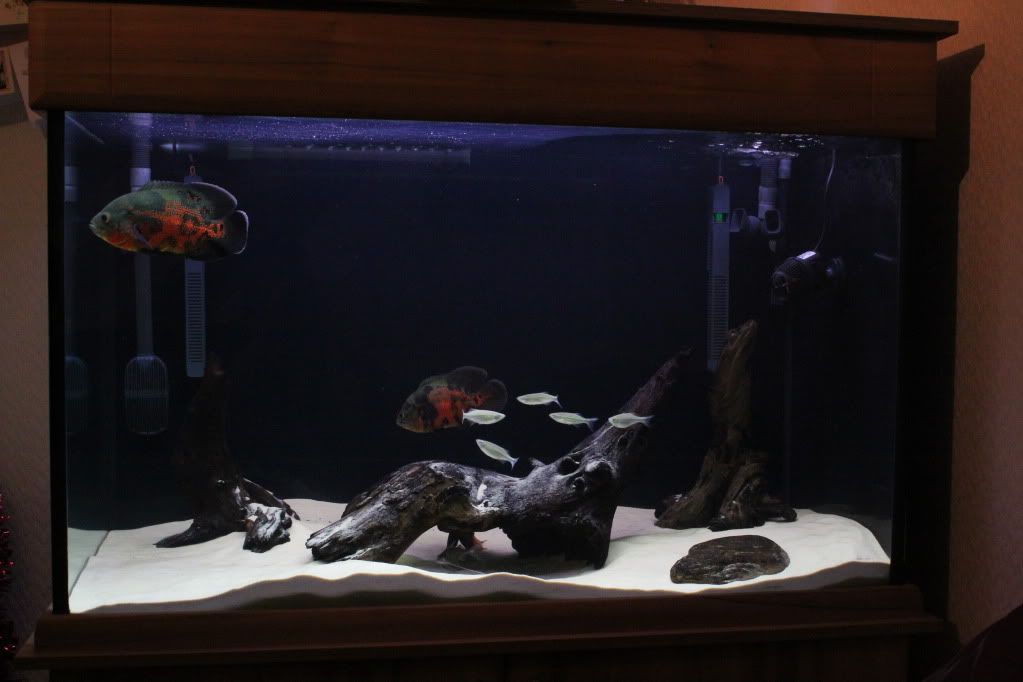 Thanks for any surgestions.