Discussion Starter
·
#1
·
Hello people.
Short story first...
I just took this fish from my friend. its a red severum and it was being tortured by a couple of large mated dempseys. I know that my friend doesn't keep his the tank the cleanest in the world....to say the least. anyways he thought it was going to die so he gave it to me cuz its a cool fish.
I have him in a 135gallon with a 65 or 70 gallon sump. he has some blisters on his fins, i have seen things like it but on a much smaller scale since my fish generaly had small ones from i believe wounds on their fins.
anyways here's the pic and does anyone know if i need to be useing something or just keep my water clean and they get better....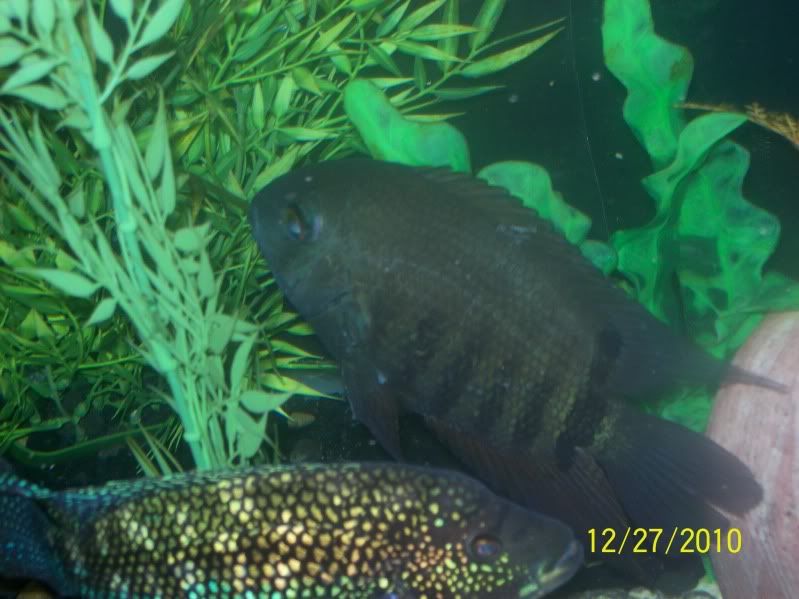 My dempseys are nice!!! I trained them to be.....