Discussion Starter
·
#1
·
For the past couple days one of my dems has not been eating. I am fairly certain it was one of the females I stripped about 11 days ago.
First things first:
This is not a holding female. I am very familiar with what a holding female looks like, and this is not the case. Even shined a flashlight in her mouth; no eggs.
She tends to hover around one of the rocks, not socializing at all. She looks a little more pudgy than the rest.
I have also noticed today that one side of her face is very dark compared to the other (see pics). not sure what this means or if its even relevant, but it definitely caught my eye today.
Also had one die today, however it was one of the 6 1.5" ones I added a couple months ago, might of been a male not welcomed to the group.
75 gal tank with 6 polits, 5 red zebras and 13 other dems.
Did a 40% wc on monday. pH - 7.6 and ammonia is 0, ran out of the other tests a few days ago
Here is the dark side of her face: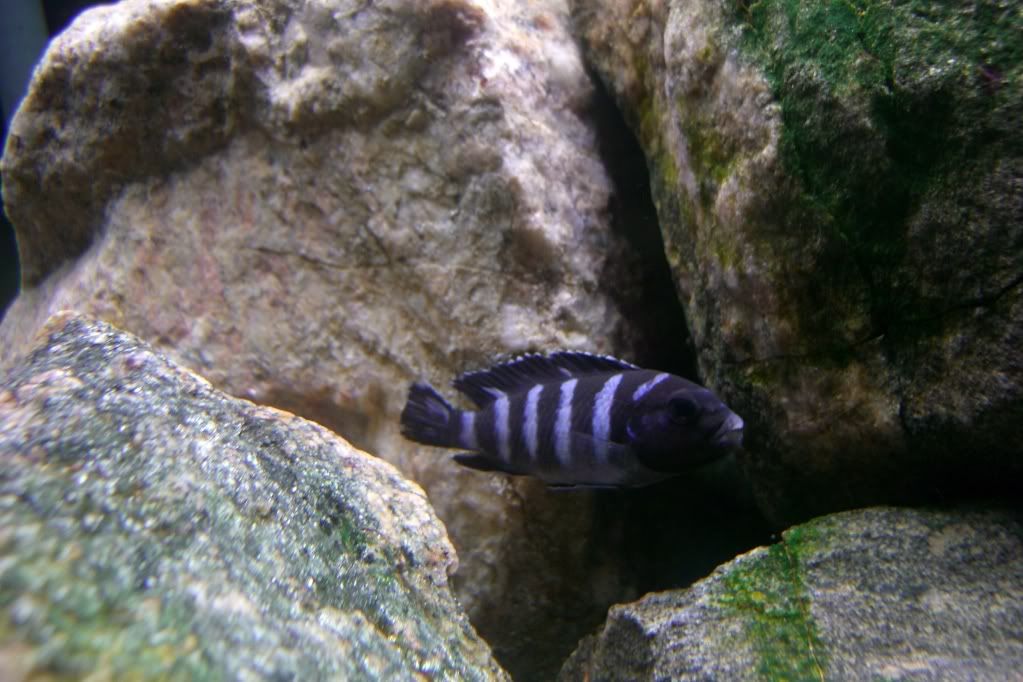 And the other side: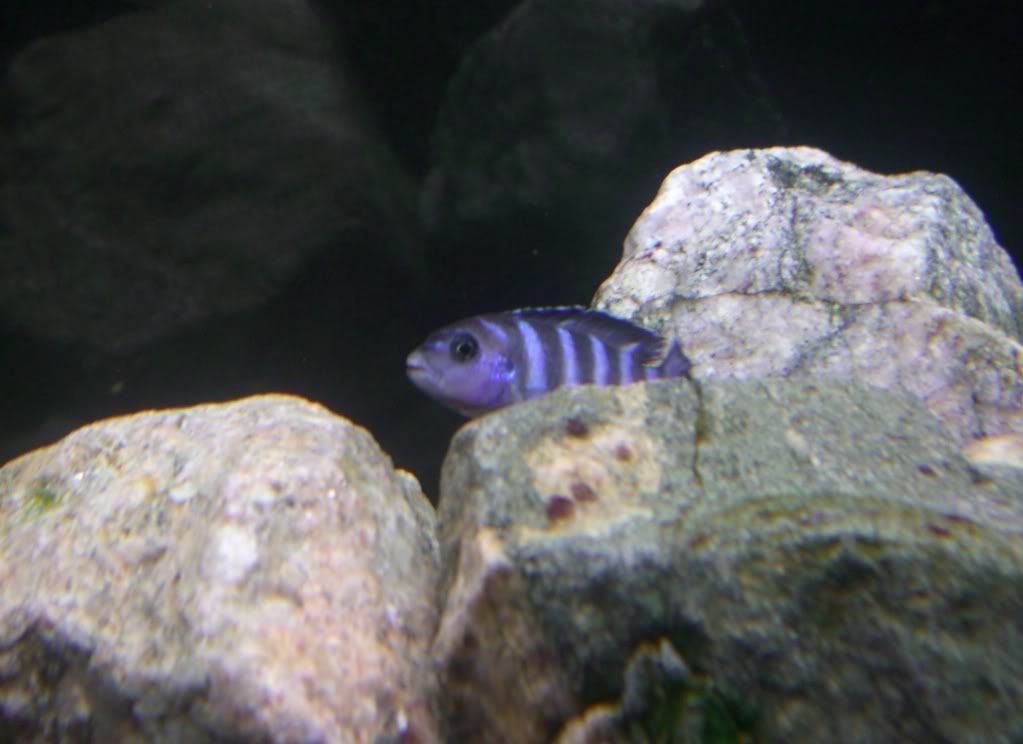 You can see on the top of her head where the color changes on her face