Discussion Starter
·
#1
·
Just got hold of 4 of these guys sold to me as Etroplus Maculatus.
Looking on google all i can find about it is orange chromide is a colour morph
Top Left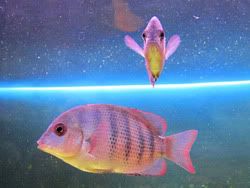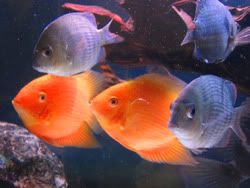 The females have a spot and a black belly, will upload pics when i get a chance.
Any ideas what they are, maybe a wild colour form?
Anyone have experiance with etroplus species?
I have read that some are brackish fish and others say freshwater.
Id like to try breeding them and any info would be great :thumb: